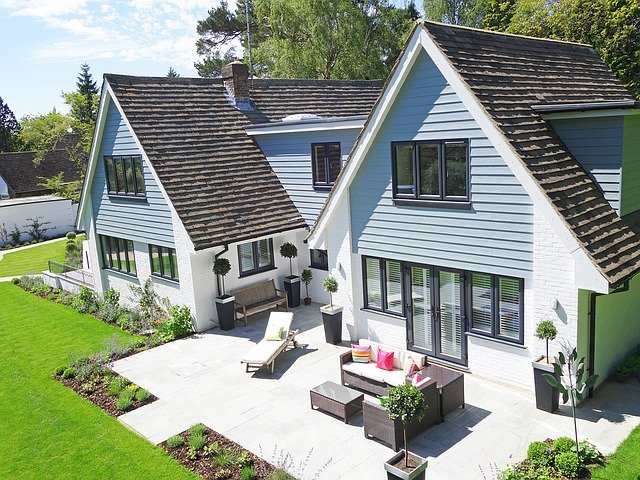 Why Your Summer House isn't just for Summer!
Owning a summer house is a luxury. Especially for those of us who live in a city or an apartment! The very idea of having an outdoor area, let alone a mini house in our garden, is blissful. So if you do have a summer house, remember, it's not just to be enjoyed in the summer! It's all about making the most of the space you have been given and using it to its full advantage – even when there is snow on the ground!
Don't just use your summer house to enjoy cool drinks and reading in the summer. Read on to find out how to furnish it so that it is comfortable throughout the seasons, how to use it as a home bar or even as somewhere to put your jacuzzi! There are so many ways to enjoy your summer house come rain or shine!
It can always be a comfy place to relax (even in cold weather)!
---
Not only is a summer house pretty, but it is a cozy space to enjoy in the winter months and somewhere to shelter from the sun in the summer. To make it versatile all year long, think carefully about furniture. Choose light-weight items, preferably in sustainable materials such as bamboo or wicker. These are light to carry and more eco-friendly than plastic furniture. For hotter seasons, pad the seats with light and cool seat cushions (wipeable or machine washable as they will get hot and sticky).
For the colder times of the year, choose thicker, padded seating upholstered in warm fabrics. You can even buy thick throws to cover the entire chair so you don't need to rest your arms on any cold surfaces. If you have bench storage in your summer house, fill it with warm and cozy blankets to cover yourselves when it's frosty outside! All this paired with warm clothing and a nice hot drink of cocoa will turn your summer house into the perfect "winter" house.
It can be stylish enough to enjoy all year round
---
As well as being a practical space where you can lie back and relax, it's important to make your summer house represent your style – as you would with any other room in your home. Firstly, think about indoor wall colors. Choose light shades that will open up the space such as white, grey, or beige neutral tones. But if you want to show your love for bright colors, we recommend painting the outside of your summer shed in those! Pink, orange, yellow – whatever invites you into this place of escape!
Wall paint colors are nice, but if you really want to go above and beyond, have you thought about a summer house wall mural? These easy to install feature walls are great for making a small interior appear bigger. Choose a pathed bluebell woodland or a tunnel 3D wallpaper to open up the space! Or why not go for a tropical or floral design? That way you can enjoy summer flowers all year long!
It's your local bar that is always open – despite the time of day!
---
One way to enjoy your summer house throughout the year is by making it into your local bar! By installing a minibar and seating into the space, you will be able to enjoy a glass of your favorite beverage no matter the time of year.
Why not have a go at building your own mini-bar with wooden pallets? These recycled drinking stations are not only functional and easy on the purse strings, but they look great! Mount a chalkboard onto the front and write, "Welcome to (Name's) Bar" or have a list of cocktails that you can make. When your friends come round, they'll not only be impressed by your well-kept lawn, but by your drinks menu as well!
As well as a pallet bar, install floating shelves on the back wall to display your bottles. Choose shelving that has ends on all sides so that the bottles are less likely to tipple off. Decorate your bar shelves with fairy lights so that when it's starting to get dark, you will create a cozy, magical feature wall in your summer house.
It's somewhere to enjoy a hot tub even when it's frosty!
---
If you want a luxurious space to escape to after a hard day at work, why not fit a jacuzzi into your summer house? Yes, this is definitely glam and lavish, but who wouldn't want to enjoy this? Of course, you will need a summer house big enough and make sure you install the correct plumbing. You can even buy structures that are made to house jacuzzis inside! And if you have the room to enjoy a minibar as well as a jacuzzi in your garden, then you really are onto a winner!
Want to know the added beauty of a jacuzzi summer house? They are great for all weather – as soon as you dip into those warm waters, you'll forget what time of year it is. Even if icicles are hanging from your summer house doorway!
In conclusion or should we say, in "summer-y"
---
Enjoying a summer house throughout the year is something we all need. As well as a minibar, jacuzzi, space-maximizing décor and sensible furniture, the options are endless. Why not create a mancave summer house or a games room shed for all the family to enjoy? Or if you're a writer, why not make it into a writing study? It's also a great space if you have a hobby such as sewing or building model airplanes. It's all about making your summer house a place of escape that is great from January to December. What will you do with yours?
Author Bio – Amy Hillary is a Freelance Writer as well as the Content Creator at Wallsauce.com. Her work consists of creating website content, writing blogs as well as product descriptions. Her most popular topic focuses are interior design, lifestyle and retail.