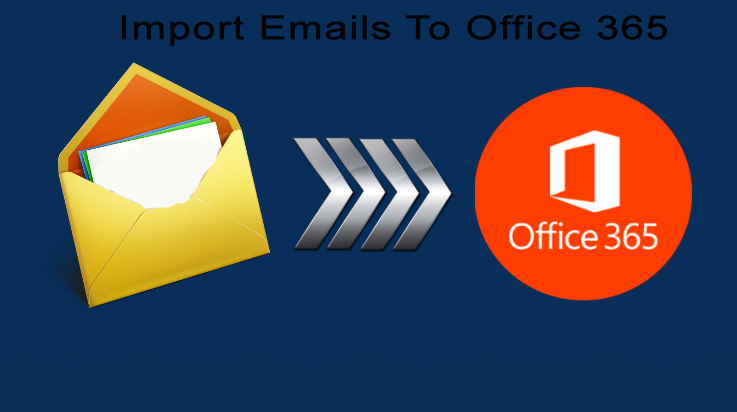 How to Import Emails to Office 365 from PST Files
Let be honest – today many users are switching from one platform to another, and but it's made even worse if you are migrating your entire business to an new Office suite.
Office 365 a cloud platform from Microsoft, is gaining traction in the enterprise and seeing many users or clients are switching from various platforms especially Outlook. Whatever will be the reason for switching and there always be an issue to import emails to Office 365. In this article, we will be discussing some easy and reliable solutions to import emails to Office 365 from PST files. So let us begin with the methods.
Migrate Emails to Office 365 from PST Files
---
There are two techniques which can be used for both normal users as well as organizations to move .pst to Office 365. Both of them are explained below with the detailed steps
There are two different through which home-users, as well as organizations, can migrate .pst to Office 365. Both of them are explained below:-
Use Office 365 Import Service to Move PST Files
---
Office 365 PST Import Service is provided by Microsoft to move email to Office 365 from Outlook .pst file. In this service, two methods have been discussed i.e, Network upload and Drive Shipping. Let us see, the detailed steps for both methods.
1. Network Upload Method
Note: This method is only for administrators.
Below are the step-by-step instructions to use network upload for migrating bulk PST files to Office 365 mailboxes.
Copy SAS URL and install Azure ACopy
Upload PST files to Office 365
View a list of PST files uploaded to Office 365
Create PST Import Mapping or CSV file
Create PST Import job into O365 account
Filter data and Start the PST Import Job process
2. Drive Shipping Method
Download and Install Office 365 Import tool
Copy PST files to Hard Drive
Create PST Import Mapping/CSV File
Create PST Import Job
Ship the Hard Drive
Why not to use Manual Methods to Import Oultook Emails to Office 365?
---
Even the above methods are suggested by Microsoft itself. They also recommend using an automated or third-party tool to perform the operation for importing emails to Office 365 for a secure and risk-free migration process.
Problem 1: PST Mailbox Location Identification Problem
In this issue, user face problem for finding the location of PST folder. Most users have an idea of where to look and how to find PST files. But, these files are generally found at the end user in the network device. While searching these files through Drive Shipping does not help users to find all PST files that are imported.
Problem 2: Centralization of Outlook PST File
Arranging all these Outlook PST files in a central location using drive shipping method is a very complex task. Importing all files to Office 365 account may take a lot of time. However, migrating these PST data across the network may lead to data loss.
Because of countless PST files, finding them totally and safely moving them can be a complicated task. This is for the most part if the client isn't utilizing an agent to determine them. Simply identifying the files and assembling the data from them, clients can move them into Exchange Online mailboxes.
Some of these files may be corrupted if the migrating process is not done in a good manner. So it is necessary to execute the process of centralizing data.
Problem 3: High Risk of Data loss
As these above methods contain many steps, so while executing them there would be a chance of missing any steps it may lead to data loss.
Problem 4: File Size Limitation

The user cannot import a PST file which contains a mailbox item that is larger than 150 MB, the item will be skipped during the import process.
Problem 5: Time taking  & Requires Technical Knowledge
The process to migrate PST to Office 365 is very long which consumes a lot of time to perform them. However, the manual steps to move Outlook PST files to Office 365 cannot be performed by a non-techie user. As it requires the technical knowledge to execute it.
Automated Solution to Overcome Limitations
---
There are various techniques to migrate emails to Office 365 user account. So What is the Best Solution for data migration? Well, the answer to this question is SysTools Office 365 Import Tool to import emails to Office 365 cloud. Using this tool, a user can import multiple Outlook files to Microsoft O365. It helps to complete data migration such as contacts, calendars, tasks. Apart from this, it also offers various features such as incremental import, include/exclude deleted and sent items, data filter for selective migration, makes it unique.
Observation
Users can go with the manual methods to migrate emails to Office 365. But these techniques consists of many issues which may cause high data loss and serious malfunction activities. So it is preferred to all the Office 365 users to use Office 365 Import tool to move PST file to Office 365. After using this tool, you will find that it is the simplest and quickest way of executing the whole data migration process.