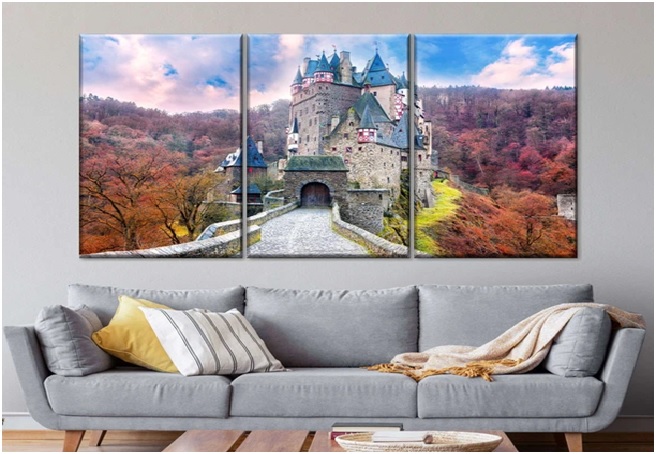 The Magnificent Beauty of Castle Wall Arts
Castles invoke an image of magnificence, and the power of their majestic beauty from the old world appeals to many people. It is not uncommon for people to leave their homes and travel to where the castles are located to appreciate and marvel at their artistic and architectural beauty. Castles around the world are popular tourists attraction.
Castles are architectural forms found all around the world. Its allure stems from history and various human drama, as well as breathtaking medieval architecture. Castles exude a romantic and somewhat mystical feel to them that spark your imagination and create visions of ballroom dances, royal romances, knights, warrior queens, and kings with battles long forgotten. Castles are intriguing in medieval times, and they function as both defense and dwellings.
The purpose of art is to evoke the feelings and emotions that resonate with us, and it is the same reason why people purchase arts for all kinds of purposes. They purchase it for its beauty and evocative qualities.
Castle architecture and arts share a connection through designs and individual meaning. Castle arts tells a story of not just structure and architecture but of domestic lives, a plot hatched, sieges, marriages, royal birth, romance, and much more.
Over the years, the beauty and charm of castles have been captured and made into amazing works of art; paintings, photographs, prints, and more. This has also influence interior décor designs as wall arts. We live in a world where impressions matter a lot, not just in our social lives, but in the way we design and decorate our homes. How your home is designed and decorated speaks a lot about your personality. Meaning you can tell a lot about a person from home décor. Choosing wall art is determined by philosophy, uniqueness, attractiveness, and focal point.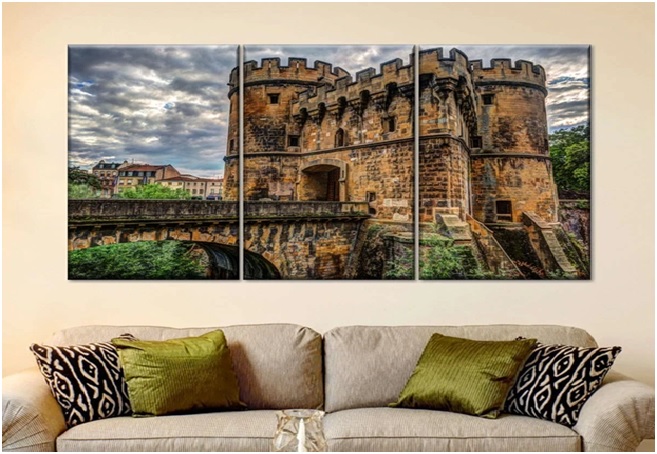 Castle paintings explore the work of different artists that are both eye-catching and interesting. Likewise, are the paintings of "fantasy" castles that exist only in the imaginations of artists.
Like these castle paintings, castle wall arts bring all the splendor and grandeur of castles into the home. Be it an apartment, home, penthouse, or even an office space, there is a certain appeal and charm with glancing through historical real-life palaces, with their beautiful turrets, moats, splendid abbeys, and colorful gardens. With castles, you are never short of fascinating topics of conversation. Having a good castle art in your home can not be undetermined.
The uniqueness of castle wall arts tends to set them apart from other artworks. It not only gives a touch of class and standard, but it also transforms a bare wall into a classy spot to be reckoned with. It creates an image of sophistication and class that is perceived to be only affordable to the rich and elite. Given that not everyone is capable of affording quality painted wall arts, there is now the choice of modern-day wall arts, digital arts printings, canvas, and frames.