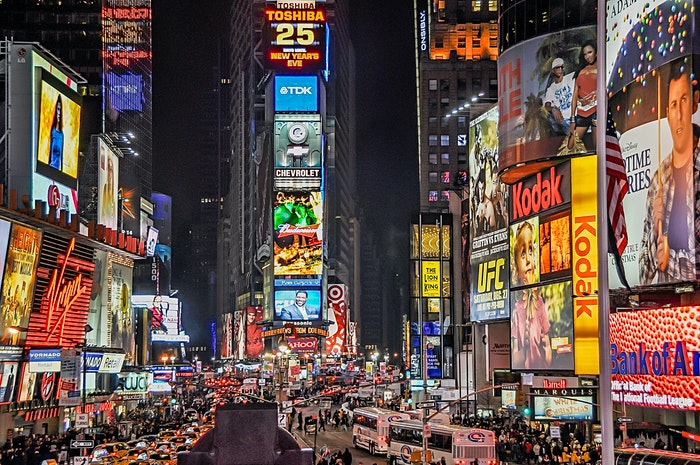 Marketing Tips to Enhance the Popularity of Your Brand
No business can grow its sales without sufficient brand awareness. It is crucial to inform potential customers about your brand and its products/services to generate profit. Learning how to position your product in the market can boost your business prospects. However, due to excess information on various aspects of branding, it gets difficult to decide where to begin.
In this guide, we will explain how to enhance the popularity of your brand cost-effectively. Besides, we will show you the simple strategies that could significantly influence your brand's image. However, none of these tips will produce overnight value. Instead, a consistent approach in implementing these practices will give your brand the momentum to expand into new realms over a specific period.
Following are the five most effective ways to enhance your brand's popularity without having to extinguish your entire budget.
Get to Know Your Target Audience
---
To kick-start your popularity campaign, you must identify the group of people your business is serving. A potential buyer fits the profile of an ideal customer for your business. This profile could constitute several aspects, such as buying preference, demographics, problems, and other market-related details.
To classify the best audience, think about what problem your product or service is resolving for the consumers. Find out, people of which region will mostly prefer to buy your offer. And, what is the situation of other competitors managing a business in a similar niche as yours? And how to approach those people effectively? Once you have answered relevant questions, spend some time thinking about the required strategy. For instance, creating a transcript is one of the easy ways to mark your words and let them get engraved in your audience's mind. Hence, you need to learn how to create a transcript to approach the customers more intimately.
Develop a Unique Website for Your Business
---
Website is the first impression of your business. It portrays a picture of its authenticity in the minds of the visitors. It means a visitor will instantly decide whether he/she should navigate further. Suppose people like your website, their chances to transform into a potential lead increase many folds. Remember that a good layout will make or break the flow of visitors.
Generally, a website visitor usually spends 15 to 20 seconds to see if he could find the product/services he is searching for. These few seconds play the most crucial role in deciding whether the visitor will stay on the page or leave. Therefore, make sure to have a simple website that is not a mishmash of ideas or styles, which will lead to distractions.
Create Compelling Content
---
One of the most crucial reasons quality content is essential for your business is that people wish to visualize the product before committing themselves. According to E-commerce Foundation, 88% of the consumers look for information about the product before purchasing. Therefore, through informative content, visitors can know what they are buying; and review what others have to say about a specific product.
Furthermore, engaging content lets visitors decide if they want to know more about your business or not. Generic keywords, reliable sources, attractive illustrations, personalized tone, etc., are few factors that make for any company's quality content. The more appealing your content is, the more likely you are to draw potential customers' attention.
Ensure that your content addresses the audience in a personalized manner, rather than expressing it in general. For example, if you target young buyers, put yourself in their shoes, and assume their state-of-mind when they see your product.
Email Marketing Campaigns Are Business-Winners
---
The trends of marketing have evolved gradually, but email marketing holds its significance and remains unsurpassed. Social Media Marketing, Viral Video Marketing, Influencer Marketing are merely a few methods for campaigning and promoting brands. However, prominent focus and value get maintained with email marketing because everyone has an email. Nobody can create their social media accounts without an email ID.
Email marketing is integral for the businesses, irrespective of the industries, as it maintains contact with the audience and the core customers. The bond developed through email marketing is long-lasting. It allows businesses to maintain a connection with the customers by regularly updating them—also, the response time and connectivity with the customer's increases. Today, people have instant access to emails on their phones. This method of online marketing is not only result-centric but also highly personalized.
Moreover, an email marketing campaign's affordability is another advantage, making it easier for businesses to engage with the desired target market cost-effectively. According to marketing specialists, email marketing campaigns are more customer-focused and strategically targeted than other social media platforms. Additionally, you should consider SMS marketing as the next logical step. It's very easy to send online SMS messages with a tool like MessageMedia.
Focus on Psychological Aspects
---
Businesses use branding to outshine their competitors. We all know about the fast-food giants McDonald's and Burger King. Do you think it is their burgers because of which people prefer McDonald's more than Burger King? No, not really! Their burgers are more or less the same in taste and texture. It has got more to do with its branding. McDonald's brands itself in a way that appeals to people with a homey vibe, which means people see it more like comfort food. Therefore, businesses need to target the psychological aspects of their target audience to create long-lasting brand loyalty. You need to create a statement with your brand that is going to speak to the consumer. A psych-based branding strategy would help you polish your ideas and make them presentable to set your brand meticulously apart from others.
Conclusion
If you are yet to begin a full-fledged branding campaign for your business, today is the moment to get started. Start by understanding your ideal consumer base, develop a unique tagline for your business, and create your buzz. It is vital that you also acquire social media handles and post consistent and stellar content to keep your audience engaged. You can also find affiliate-marketing partners who can boost your brand image in exchange for your product or services. Focus on the consistent evaluation of every marketing campaign through infographics and ensure that you are using the right medium to promote your business.