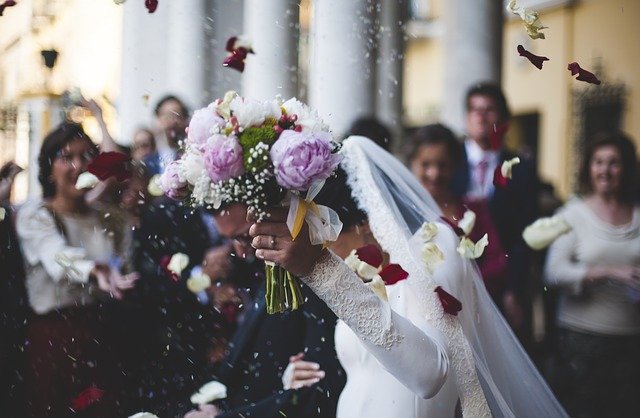 All You Need to Know about Wedding Décor
If you have said "YES!" then it's time to begin with the preparations for your big day.
As easy as it may sound, all the decisions concerning your wedding day may be very crucial and overwhelming. The foremost thing is to finalize your venue and date. Once you have decided when and where your big day will be taking place, and what your budget is, you can then move on to planning the outlook and décor of your event accordingly.
Here is all you need to know about wedding décor:
The Venue
The place of your event plays a major role in determining the kind of décor you can opt for. The size of the venue can help you decide the amount of décor that can be used. The decoration style should be aligned with the location. Some venues have restrictions when it comes to moving the furniture, attaching decoration items to the walls and ceilings.
The Theme
Once you have decided on the venue, you can decide upon a theme for the set up and choose your decoration items accordingly. Themes can be highly creative and can be based on your preferred color, season or style such as rustic, modern or vintage.
The table tops, signage and tables
Escort cards, chalk board, hash tag signage, menu cards and wedding welcome signs are some of the most important items when it comes to your décor check list. These items are essential in finishing the overall look of the wedding.
Lighting
You can use a variety of lighting options to define the mood and look of your event. Most people prefer warm lights as they add to the beauty of the pictures and everything looks romantic and serene in such lighting. However, if you wish to add a party kind of a look, then adding hip hop lights such as green, blue and red can add energy to the environment
Cake
Cake is one of the most important items that add to the beauty of your event. It can be prominently displayed as a décor item. Some event decorators recommend fondant cakes while you can also get a customized/ economical options as per your requirements.
There are plenty of décor options that you can find online or hire a professional event manager to do the arrangements. However, DIY wedding décor can always give your wedding a unique touch and make it memorable for you. The latest trends show a lot of attention to detail and special emphasis on fresh floral decorations and circular floral arches on the entrance area.
Besides, you need to align the décor preferences with your guest list. For a greater number of guests, you can invest better on table top décor, attractive linens, lighting and drapes.
Dance floor
Dance floor can be the game changer at any wedding reception. A funky dance floor with appropriate lighting and music is certainly worth being added to your wedding décor list.
So, before you start chalking out the wedding plan, think well and make a check list of the needed items and steps to avoid any last minute hassle. paylesspromotions.com.au can help you choose the best wedding décor at affordable prices.