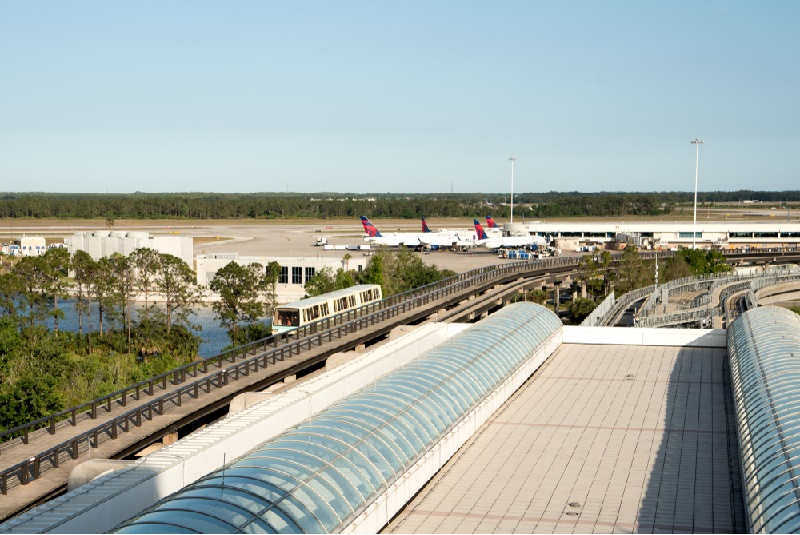 Parking Space an Issue for Staff at Orlando International Airport
History of Orlando International Airport
---
Orlando international airport formally known as the McCoy Air Force Base, is an international airport located southeast of downtown Orlando Florida. The Orlando International Airport used to be a Military facility and later a joint military facility in the early 1960s. The Orlando international airport became a civil based airport in 1975 when the last Air Force Contingent left the McCoy Airforce Base, and this led to the expansion and improvement the Orlando International Airport. The maintain ace and rehabilitation of the airport by the Greater Orlando Aviation Authority was necessary to help make the airport suitable for a civil airport operation.
Operations
---
Orlando International Airport has witnessed tremendous growth from being a military facility to being one of the busies airport in the United States.  Orlando international airport is rated as the busiest airport in Florida and also as the 10th busiest airport in the United States. It was estimated to have transported a total of 47,696,627 passengers in 2018. Some of the major carriers at Orlando airport includes, Frontier, JetBlue and also the south west. One interesting factor about the Orlando International airport is that it has a single terminal complex which is divided into two terminals and further divided into four Airside concourses.
Parking at Orlando Airport
---
One of the worst incidents one can face is driving your car and not having somewhere to park. It is even worse if you have to be somewhere every day and yet don't have anywhere to park. This is the story of workers at Orlando International airport who go to work and are ticketed for parking. Staff of Orlando airport experience this ugly and embarrassing incident on a daily basis. It's just sad getting to work and having nowhere to park your car. One current challenge of the Orlando international airport is that of parking space.
It is really sad that some staff arrive late to work just because they were trying to get a space to park their cars, most attribute the lack of space to increase employment at the airport.  One begins to imagine what travellers go through to park their cars at the airport. If staff find it difficult to park their cars.
Just as if not having adequate parking space is not hard enough, workers are slammed with tickets for wrong packing. The airport recorded about 768 parking tickets for employees. This is actually very high and most workers are suggesting that the management is taking advantage of the employees.
Alternative Parking Option
---
The good news is that some staff of Orlando airport has started taking advantage of the Parkos platform to prevent this issue. Parkos affords both staff and travellers of MCO the best parking rates. Orlando airport parking rate is actually not stable as it deals with the availability of a parking slot. If you are traveling from Orlando international airport and need to get the best Orlando international airport parking rate, then Parkos can definitely help you get the best parking rates for your car. One of the best ways to avoid the parking space issue and to avoid getting parking tickets is to make parking reservations at nearby parking facilities close to Orlando airport through the Parkos platform. This is one of the best news for staff and travellers at MCO airport. If you want to find out more about how to get better parking space around Orlando airport enter the site parkos.com.
Airport management is currently making plans to create additional parking spaces, the plans to create additional parking space is yet to take effect.