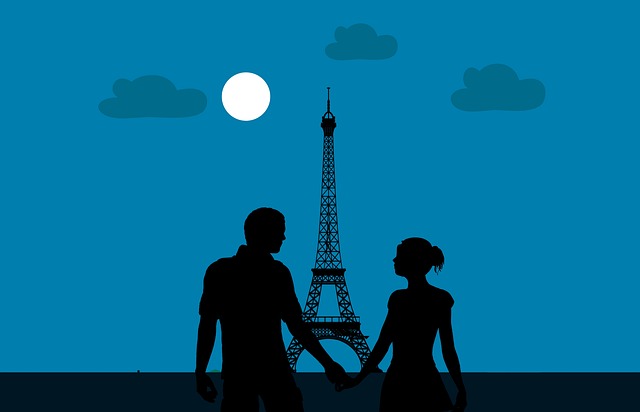 7 Essential Tips for Couples Travelling Together
Finally planned to travel a long vacation with your partner to make your relationship stronger. But do remember that traveling is something which can make or even break your relationship in a few seconds.
Most of the people think that traveling is just about spending 24 hours together for some consecutive days but it's more than that. It is a big test of your relationship because while spending many days together, you may encounter various issues that need to be resolved to make your trip a memorable experience.
Every couple wishes to travel without putting stress on their relationship. Is it your first trip with your soulmate and you want to make hilarious memories without any arguments? If you wish so then this article will guide you to travel more conveniently and by spending minimum bucks from your pocket.
7 Considerable tips for traveling as a couple
Let's get started!
# Choose your destination place with mutual understanding
---
Choosing the best destination place is one of the vital decisions which empowers your entire trip. Every couple wishes to visit the countries which are new and have interesting tourist places to see. Probably you might wish the same if it's you are traveling as a couple for the first time.
While making a plan, don't be too choosy. Prefer to select the destination place after discussing with your partner. It shows that you are giving importance to your spouse.
While making this decision, also check whether the destination which you are planning is offering everything that you desire or not. It's also a good idea to read other people's experiences of a place you're interested in visiting. Fortunately, you can find plenty of helpful real-life stories on The Doe. Thus, this tactic will help you to build a deeper relationship with your partner and fill your traveling notebook with a list of new experiences.
# Make a travel budget before boarding
---
Money is one of the biggest points of friction which might make your trip stressful. I know that traveling internationally can be expensive but if you plan your trip properly then you would be able to control all your expenses very easily.
Booking air tickets and booking hotel rooms in advance will help you manage your spending while traveling. One can visit Faremart.com to book their air tickets as the provide satisfactory Air Travel services and offer worth grabbing discounts to all the seekers.
Moreover, you can also use your credit card or debit card while traveling to have a clear estimation of the total cost spent.
Also, don't forget to add extra money and have a clear talk with your partner before taking off as it will make things more smoother and appropriate.
# Be patient while traveling
---
Patience is one of the most essential elements which most of us don't embody. It is crucial for everyone to be patient especially while traveling with your partner because things get frustrated very often.
Therefore, if you encounter some issue while traveling, don't blame the person sitting next to you. Try to conquer the adversity together and deal with every challenge to make your trip an epic fun.  
# Don't forget to capture memories
---
Exploring new places may be a once in a lifetime opportunity so why to miss it. Capture every moment of your trip because whenever you are going to look back, you will get a clear picture of your entire trip again and be happy while remembering cool stories and precious moments.
It's very common that at some point, no one is there to capture your photo with an epic viewpoint. If you are not traveling for the first time with your partner, then you might have faced this problem. Now, the point is how to get out of this issue?
What you need to do is put a small tripod in your bag after which you don't have to rely on strangers to take your epic shot. Furthermore, you can also take a look at how to take amazing photos as a couple
# Divide the Responsibilities and Compromise
---
Traveling to different places seems a simple task but it requires absolute planning and proper management. One must be well prepared with all the necessary documents required for the travel. Say, if you plan to travel with United Airlines then you must receive united airlines ticket confirmation to complete check-in and boarding, and other airport formalities. While completing all these tasks, both the partners should not depend on each other and know their responsibilities as it will lead to misunderstanding or create a last-minute hustle.
To avoid all such problems, make a proper plan and communicate with your partner. Share each responsibility or task that he/she has to perform. Moreover, at some place, you need to compromise with your buddy because love is all about compromise. Isn't it?
So, try to adjust at some points and have clear communication before you head out to the next place.  
# Try something new together
---
Experiencing new things is really fun!
Allow your partner to participate in the activities he/she wants. I know some things sound stupid but if you really want to make your couple trip a memorable and an awesome bonding experience, stop saying NO to everything.
Don't be specific because you will get various new opportunities while traveling. Therefore, you can easily jump into this adventurous world by making a road or camping trip. To have a clear idea about the best destination places, take a Glance at the Top 10 Tourist Destinations that You Must visit with your partner to experience adventurous things.
# Give space to each other
---
If you really want to enjoy your trip while traveling with your partner, give some space to your partner so that your partner can do the things that he/she loves to do.
Don't be selfish as hanging 24*7 together can be a strain at one point. So, I think you need to give some time to your partner to chill out alone and rejuvenate themselves.
Now, are you ready to travel internationally with your partner without facing any challenge? Be honest and authentic to encounter the struggles and have fun while being on a holiday.
Few Words
Life is too short to experience new things so, enjoy each and every moment with full enthusiasm by taking all the above-discussed hacks to heart. By considering these points, you will land at the end of the most amazing and stress-free trip.
Moreover, if you are planning to fly with your partner first time and getting nervous, Don't Fret! I recommend you to take a look at a useful guide for first-time flyers and travel as a couple without facing any significant challenge.
So, plan effectively and fulfill all your dreams for the future!