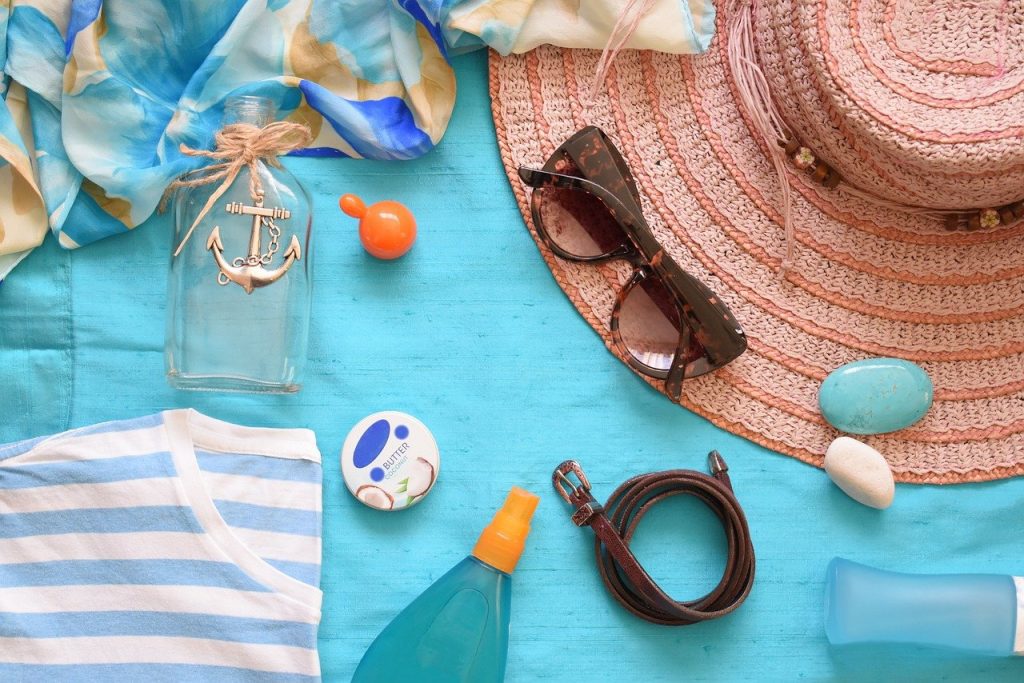 How to Increase Your Fashion Blog Traffic
There are tons of blogs on the internet and unfortunately, a lot of fashion blogs get lost in the sea of blogs on the web.  While there is no one good answer on how to get more traffic to your blog, there are several tips and tricks that we have learned along the way.
Be Active On Other Fashion Blogs
---
The best thing a beginner with no blog budget can do is be active on other blogs.  We recommend making a list of 10 blogs that are the same category as yours (feel free to copy the list of our favorite blogs from the sidebar).  Visit those blogs everyday and leave meaningful comments with a link back to your site (html code below).  This is a great way to target your future audience for free.  Also, this may help you build a relationship with another more experienced blogger, who may help you along the way.
Avoid only using your blog name, you want to build a relationship, so fill in your name and sign each comment with your name and link.
The link back to your website is the key to driving blog readers from another site to yours, so make sure you leave a working link.  To do this simply copy this html code: <a href=http://www.YourURL.com>Your Blog Name</a>   and replace the URL with your URL and site name.  Save this code into an e-mail or your desktop along with your list of daily reads to make it easily accessible.
Be Consistent
---
There are two types of consistency that are important for a blogger, blog content and posting schedule.
Have you ever came across a blog post that started with "this is going to be a little bit different today…".?  That's a bad sign.  Your readers show up to your blog because they like the material you are posting.  Most readers do not want to see something out of the norm.  If you sit down and write a blog post that starts with "this is going to be a bit different today," stop right there and evaluate what your blog goals and typical content are.
Blog schedules can be hard to keep, especially when you are first starting out and going through the frustrations of not having a consistent audience.  However, a blog schedule is essential to keep your blog followers, regardless of how few there are.  I will go into more detail on blog schedules in a future post, but the basics are pick a schedule that works for you and stick to it.
Advertise
---
This is a controversial topic and if you want your blog to grow naturally and organically that's okay.  However, advertising can help you find an audience and help you grow rapidly.  People have to know your blog exists before they can become followers.  One of the best ways to have people "discover" your blog is to advertise.
Use Social Media
---
This one is pretty self explanatory.  Instagram, SnapChat, Pinterest, and Facebook are huge platforms with tons of users that are a potential blog audience.  Create accounts on at least a few of these platforms and be active on them.  Make sure they are all linked back to your blog and update them along with your blog.
Join Blog Societies
---
If you have tons of blogger friends already, skip this, but if you are like us when we started blogging and have zero blogger friends keep reading.
Blog societies create an online (and sometimes in person) community of bloggers.  This is helpful because bloggers tend to help other bloggers and if you don't know any bloggers you will be left out.  Join a blog society that fits your needs, be active on the society website, attend events, and talk to the other members about collaborations and their tips and tricks for blogging.
In addition, blog societies often feature their members on the blog society website, which can be a free advertisement to a very targeted readership!
Collaborate with Brands
---
When we first started blogging we hadn't planned to collaborate with brands.  It was stressful to balance growing an audience with companies proposals, invoices, featured items, and still produce quality content on a consistent basis.  Once our blog had grown, we started accepting companies proposals to do sponsored posts and feature items that aligned with our blog content.  Surprisingly the collaborations drove a lot of traffic to our site.  The companies we collaborated with would feature our post on their website or social media accounts, which was well worth the time the collaboration took.  Looking back we wish we would have done collaborations with companies like INS from the beginning as it probably would have helped us grow more quickly.
Guest Posts/Collaborative Posts
---
This is a sour topic for us, but we couldn't leave it out.  If you started a fashion blog and don't have blogging friends or haven't been blogging long enough to join the blog societies, it's extremely difficult to land a guest post (at least it was for us).  In the first 3 months of blogging we researched extensively how to reach out to bloggers and propose guest posts or collaborative posts.  We contacted new blogs, old blogs, very old blogs, and even potential bloggers proposing all sorts of different ways we could collaborate or do a guest post.  Not a single one said yes.  Most bloggers didn't even reply.  It was disheartening to contact bloggers we had supported for years and not even get a response back.  Honestly if you are in the same boat we were, we would advise not to waste your time trying to land a guest post or collaborative post until you have made blogger friends.
If you know other bloggers, lucky you!  Ask them if they want to collaborate on a post or let you do a guest post on their blog.  This is a great opportunity to introduce your blog to people who already read blogs.
What techniques do you use to increase your blog traffic?