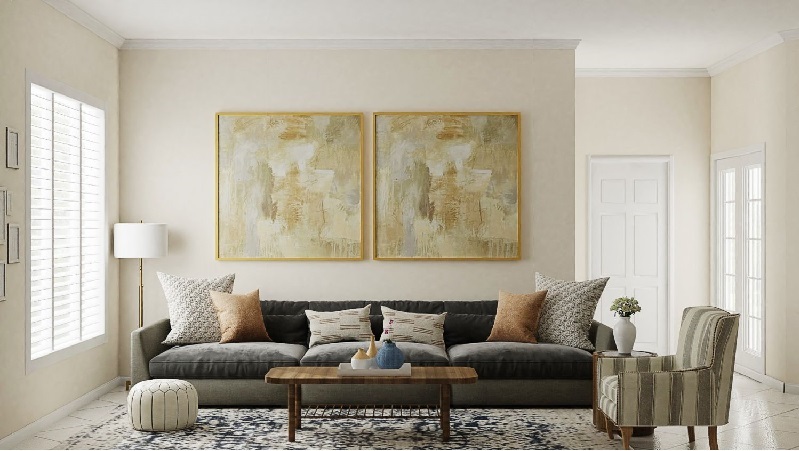 Why Spacejoy is the One Stop Destination to Design the Space of your Dreams
Looking for a new home is challenging enough, but what I find genuinely daunting is setting it up, personalizing it, and converting a house into a home once we've made a move. Figuring out the new layout involves looking at your current set of things critically to analyze gaps and to find those odd ones that don't fit anymore and then bringing it all together to design it properly.
The unsettling feeling of moving into an unfurnished home can, however, dampen the spirits of many. I, for one, felt exhausted after taking months to find an apartment in Manhattan. Fitting everything into my budget became increasingly tricky as finding vintage furniture that matched the mint green walls of my new home was much tougher than I had imagined. I rummaged through wooden furniture pieces, driving by the many thrift stores New York had to offer. Defeated, I came up with the only solution that could help me turn things around — the world of online interior design.
I stumbled upon Spacejoy, an interior-design studio website, just about when I was ready to give up on my quest to find deliverance online. And it was this website that really hit home for me, solving all my interior design questions by laying out what exactly to buy and from where.
How Does Spacejoy Work? 
---
Here's how it worked
Step 1: I choose a package called delight. It was about $49 and signed up for the service to do up my living room for starters.
Step 2: Next, a designer reached out to understand my needs and take notes on what I like and don't and my preferences.
Step 3: I uploaded a bunch of images of my room for the designer to get started. They used these images to convert it to a 3D model and designed my room in 3D.
Step 4: Lauren, my designer, got back to me with two design concepts of my room, and I had to pick the one I loved the most. I accessed the designs via the 3D Desktop App.
Step 5: I picked one of the two and got down to analyzing my design. I went through all the suggestions she had made. I loved the couch is picked for me. She asked me not to invest in a coffee table but to add side tables instead. But I like coffee tables because I have collected many coffee table books over the years. So I told her to help me with one that's optimal for my space and finally the one and added a beautiful white furry rug, among other things.
Step 6: I loved most of it but had a few suggestions and left the feedback for her on the App itself.
Step 7: We went back forth until we nailed the design. It was mostly me trying to see as many options as possible before I decided to finalize my design.
Step 8: I was handed a shopping list that featured all the products in my final design. Which was so handy. I am in the process of buying the products one shipment at a time.
Why Did I Decide to Go With Spacejoy?
---
After realizing how hassle-free Spacejoy made my search for furniture and home decor items, recommending every piece well within my budget, it took me no time to make an informed decision. I proceeded to take more pictures of the living room and shared it with the Spacejoy team. And let me tell you — it was the best decision I could have made in my quest for a beautiful home designed with the utmost love.
My Spacejoy Review
---
I love classic styles when it comes to designing the home, but classic can also be boring, but Lauren managed to create a classic living room that is so far away fro being boring. Since the time I signed up all I had to do was offer my opinion about whether I liked something or not. The rest Lauren took care. I especially loved the products she picked out for me. There was no way I could have found all these by myself. I cherish the room she's created for me. If I were to advise a friend about where they could seek home furnishing assistance, I would recommend Spacejoy without having to think twice!
There are several Spacejoy design reviews online that you can refer to before choosing to invest your precious time in refurbishing your home or doing it up right from scratch.