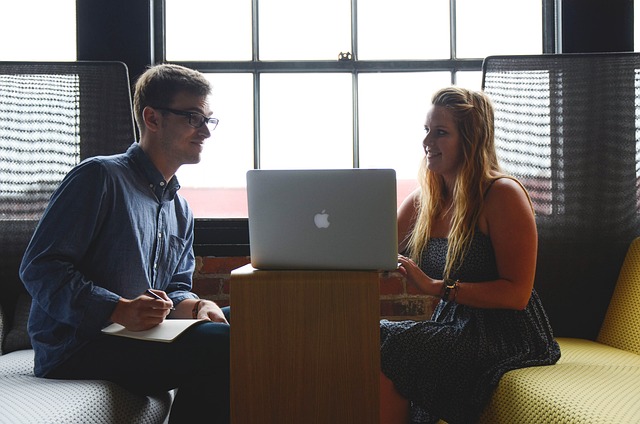 6 Key Strategies for SMEs to Gain a Competitive Edge
For small and medium-sized enterprises (SMEs), competing with other bigger businesses that already dominate the market can be intimidating. You might even think that it will be impossible to get involved in the market, let alone thrive in the sector. But as a business owner, it is a must for you to believe in your business value. This will really help you to grow your business's competitive edge. Thus, you will be able to face competition with confidence even with larger businesses.
If your company doesn't have a lot of budget for marketing to begin with, you can follow the key insight that we have curated below to help increase the competitiveness of your business!
1. Able to Adapt
Small companies are more dynamic and quick to attract opportunities. They are much easier to adapt and improve business models to capture rapidly changing markets. For example, a local clothing boutique can quickly produce clothing according to existing trends or withdraw products based on declining demand, as their product quantities might not be as large in number.
On the other hand, big companies might have advantages in size and business scale, but cannot respond to market changes as quickly as small companies. Fast-growing small businesses can be more successful in trend identification, product yield, and quality control than large companies. Once you find your market, maximize sales opportunities, especially in areas where your business can quickly adapt.
2. Focus on Product or Service Innovation
As previously mentioned, small companies have the speed of being able to innovate more quickly compared to large companies. Thus, you should give your team the enthusiasm and motivation to continue experimenting and collaborating on new ideas. Additionally, set an example for them to create a culture of innovation in your small business.
Innovating in the products or services you offer can help to differentiate your business from other competitors. Customers are always looking for added value, so update and develop your products or services regularly according to changing market needs.
But do keep in mind that you should never sacrifice the quality of your product or service. Good quality is the foundation of customer satisfaction and a strong business reputation. Make sure you have effective quality control and are committed to providing the best to your customers.
3. Take Advantage of Technology
Technological developments can help SMEs in various ways, from managing inventory to online marketing. Consider adopting technology solutions that fit your budget to improve operational efficiency and achieve a wider market share.
4. Utilize SEO Strategy for Website
As previously mentioned, technological development can do wonders to elevate your business success. With the technology advancement nowadays, it is much easier for you to increase brand awareness through online marketing campaigns. To do it, you can utilize a social media platform as well as a website.
Nowadays people will check your online presence first before deciding to purchase or hire for a service. Thus your business website can help to develop your business by increasing business competitiveness and providing opportunities for potential customers with information about your company and products. Instead of only having a website, you should also utilize a Search Engine Optimization (SEO) strategy for your website. Utilizing SEO will help potential and existing customers to easily find your products.
Do keep in mind that SEO strategies are rapidly developing and innovating. There are no set-in-stone strategies to achieve successful SEO strategies. But don't worry too much about it, instead put your focus on creating high-quality, interesting, and innovative content. This can help to ensure that you can yield the best result and outcome.
5. Effective Marketing and Branding
Focus on promoting your business effectively. To elevate awareness surrounding your SME, you should aim to create an adequate marketing strategy. Utilizing the power of online advertising through social media and websites can help improve your business's image and make it more memorable for customers.
6. Listen to Customers Criticism & Suggestions
The most effective way to not only attract new customers but also retain your old ones is by building good relationships. Aim to understand your customers to find out about what they need, what they don't like, and what their expectations are of your company. Gather your customers' feedback and tailor your products or service to meet customer's tastes. By doing this, guarantee it will be much easier for you to attract loyal customers.
Remember that increasing business competitiveness is an ongoing effort. Continuously monitor developments in your industry and be responsive to market changes. With the right strategy, SMEs can remain competitive and grow in an increasingly complex business environment.
As a small or medium-sized enterprise looking to break through in a competitive market, remember that it's not just about believing in your business value. It is also about making strategic decisions that can propel you forward. One such decision is the utilization of nominee director services. These services can provide the expertise and local knowledge needed to navigate unfamiliar markets, ensure compliance, and protect your interests.
So, if you're serious about enhancing your business's competitiveness and aiming to take on larger competitors, consider the importance of hiring a nominee director for your business. They can be your strategic partners to expand your business horizons and achieve success. Don't let the size of your competition intimidate you, with the right support your SME can thrive and flourish!