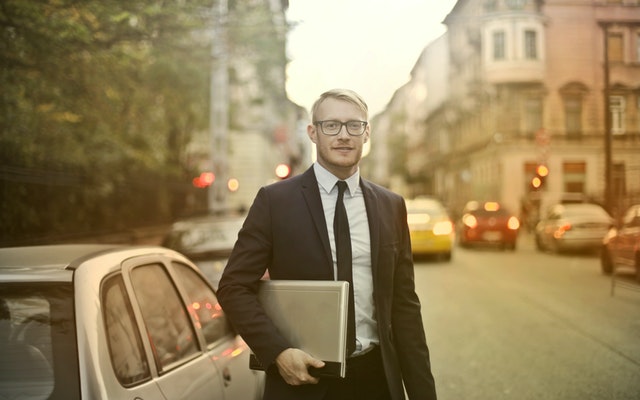 6 Tips for Business Graduates to Attain a Competitive Edge
In today's highly complex environment, competition is unarguably at an all-time high. While you think you are improving and advancing your career, you find ten more people doing even better. It's normal to find standing out challenging, especially given so much uncertainty in this world. Individuals who have been with companies for decades fear slowed career growth because of the economic turmoil the world is undergoing.
What we must realize is that we are all susceptible to change. And since we don't know what's ahead of us, our goal should be to stay relevant in our fields without getting too comfortable. Gaining a competitive advantage in the early years of your career is always a good idea. Maintaining a competitive edge can make you feel secure and tremendously increase your earning potential while opening doors to various new opportunities.
But the question here is how to attain a competitive edge? Here are six ways fresh business graduates can increase their competitiveness.
Construct a solid CV
Although a CV is a mere piece of paper, it is the most crucial document you will ever own in your professional life. Making a good CV is highly imperative; it reflects your personality, showcases your abilities, and, most importantly, shortlists you for a job interview. When designing your CV, ensure to put all accurate information regarding your education, experience, accomplishments, etc.
Keep your CV updated at all times, use a professional photo, show your personality and character, and be upfront with an objective. But also try to avoid any irrelevant details since employees prefer to-the-point, short, and concise CVs. To make your CV more impressive and get picked in the applicant tracking system, update your academic credentials. For instance, these days, employers prefer candidates having an MBA degree. Therefore, enroll in an online program to boost your career profile.
Get industry experience
You must understand that work experience is always more valuable to employers than your degree. It doesn't mean you should not focus on your education. Still, you must also try to gain relevant industry experience alongside.
It's vital to note that experience doesn't necessarily mean doing a full-time 9-5 job. Experience can also include doing internships, untraditional jobs, and social work. Owning a small business is also counted within the expertise, irrespective of whether you make profits or losses. Employees don't care for how much money you made or are making. They are looking for the skills you acquired through your experience. Hence, if you get a chance to work in a sector or industry you don't want to establish a career in, it is better to take the role than stay unemployed. You can quickly transfer the skills and abilities you learn into your future projects.
Develop new skills
An ambitious individual will never stop learning. If you want to progress professionally and gain a competitive advantage, you must always enhance your skillset. Developing new skills makes you more valuable to your company. It increases your chances of promotions and opens windows to better job opportunities.
Hence, read up on the latest trends and processes, find out the skills your employers are looking for, and start investing in improving your skillset. Today, technological adaptations have become a high in-demand skill. Look for programs, classes, workshops, and even try out new technologies to stay relevant and updated with current demands.
Join a professional association
Joining a professional association can be incredibly beneficial for your career. You get to meet like-minded individuals who provide useful advice and guidance and help you grow and progress. You also come across new and exciting opportunities that otherwise wouldn't be possible.
Membership in a professional association allows you to become or find a mentor. It gives you access to resources, certification assistance, and excellent job prospects. Being around other industry leaders and employers allows you to listen to new perspectives and develop practical solutions. In conclusion, you get a chance to learn a lot and boost your professional development.
Enhance your interpersonal skills
Most people don't consider soft skills as essential as hard skills. However, in reality, your interpersonal skills are as crucial, if not more, as your hard skills for your career growth. Good interpersonal skills show that you can work more effectively as part of a team, influence others successfully, and reconcile differences. Individuals with stellar soft skills can successfully get their point and perspective across, negotiate with others, and maintain social bonds.
Some common interpersonal traits you must focus on include:
Positivity
Problem-solving skills
Social skills
Teamwork
Awareness
Clear communication
Collaboration
Patience
Negotiation
Persuasion
Start job hunting as early as possible
Job hunting is no child's play, especially for fresh graduates. Most companies make you sit for multiple tests followed by a series of interviews before finalizing your position. It can become tiring and hectic, but you must not give up.
The best possible way to get a job is to start early. If you can't find a full-time job, look for volunteering opportunities to add to your experience and portfolio. Make use of your network, reach out to your friends, family, or people you used to work with, and see if they know of any opportunity. Also, fully utilize your socials, especially sites like LinkedIn, to connect with different HR companies to inquire about any vacancy.
You can also consider finding a job using disruptive innovation. Disruptive innovation is a technique designed by the Harvard business report to find employment. It includes attending industry events and specifically connecting with well-positioned employers who can provide you with relevant information. Once you find yourself a connector, try to blend in and make yourself known. Showcase your abilities and accomplishments., don't go over the top. Stay true to yourself. The more hardworking you look, the better.
Conclusion
Gaining a competitive edge early in your career can considerably increase your chances of employment and position you for regular salary increments. However, attaining a competitive advantage takes time and patience. You need to constantly work hard on developing your skills by investing in yourself and your training. Ensure you know all about your target market and competitors. And lastly, remember your communication style, resume, appearance, and performance reflect your competitive advantage. Hence, ensure to take all these up a notch.