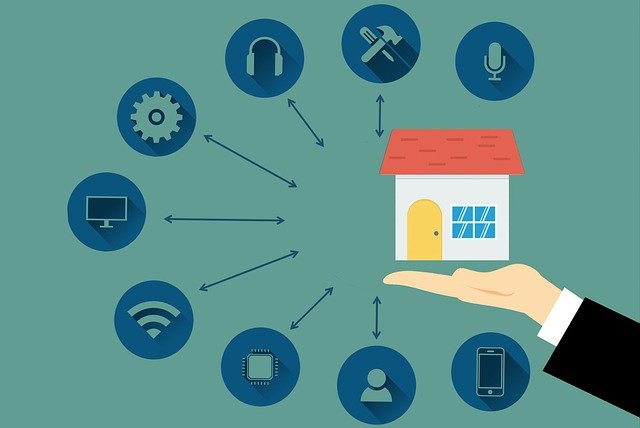 Top Technology Trends To Impact The Life Of Apartment Complexes
The market for AI/ML powered technology in India is ripe, especially with support from the government, innovations by start-ups and a burgeoning demand by customers who are adopting apps and IoT devices as part of their busy urban lifestyles.
What are the rising tech trends that affect the lives of residents of gated communities? Be it personal care or family security, these 10 technologies are helping people improve their life and manage time and resources with the greatest ease.
Society ERP System
---
Enterprise Resource Planning apps aka society ERP systems like MyGate that provide end-to-end solutions for financial, security, and communication within gated communities are now becoming the norm. From digital gatekeeping, amenities booking, secure package deliveries, domestic help tracking, accounting suite, food/grocery/medicine deliveries at the doorstep, and multiple user interfaces, society management apps cater to every operational need of a gated community at minimum costs.
Carbon footprint trackers
---
Residents will be equipped to track their overall carbon emissions and monitor your carbon footprint in your activities throughout the day. These apps also suggest measures to offset pollution caused by human activities. Societies turning green will be greatly benefited by such technology.
Smart meters
---
Communities can eliminate the worries about water and energy wastage with the help of smart meters. Governments in the Smart City list have initiated the use of smart light meters in several lakhs and implemented The Smart Meter National Programme. These devices have smart displays and can transmit real time data on the mobile applications and help you regulate and reduce your power bills. Smart water meter tech helps you conserve water through alarms. Smart meters can detect failures of metering devices, provide more accurate billing and protect your grid from sabotage and theft.
Smart buildings
---
Builders are increasingly using smart tech to make apartment complexes function efficiently. Smart buildings have pre-installed technology that shares information about various systems of the building and connects them, e.g. water pumps, HVAC systems, motion sensors, lighting and security systems. This integrated technology which involves facilities management systems and connected databases can help buildings cut costs, increase the market value, reduce energy wastage, and provide convenience with ultimate security.
Leasing assistants
---
Apps that make Mobile Landlords, assisting in property management, listing, virtual tours, manage documents on the cloud, and spot potential renters. There are also apps that help landlords and property managers to keep inventories of tenancy from moving in to moving out. Platforms that help you find tenants without a broker and rent/lease properties online continue to grow as well.
Green technology
---
Sustainable technologies are increasingly being adopted in building construction as well as operations. Some of the best and most popular examples of green tech in residential communities are rainwater harvesting, solar panels systems, monitoring indoor air quality, growing rooftop gardens, green walls, sustainable landscaping, composting on premises, greywater recycling, energy efficient lighting and plumbing fixtures, in-situ sewage treatment plants, among others.
Security gadgets
---
Smart home console technology leveraging IoT,  has made home security even more secure for homeowners. Gadgets like smart keyless locks, video doorbells, smart water watch, indoor and outdoor hidden wireless cameras, to full-scale home security monitoring systems, the market is teeming with security devices for all safety precautions. Residents can also explore other gadgets that improve quality of life such as dual outlet smart plugs, outdoor WiFi plugs, dog  cameras, nanny cams, voice controlled thermostat, among others.
Electric cars
---
E-cars have become a preferred option for environmentally conscious citizens. Companies in India are planning to expand their electric car catalogue to meet customers' budget needs along with battery life and charging time. They are better for the environment and reduce fuel emissions but may come with infrastructure challenges in certain regions.
AI Assistants
---
Smart speakers like Amazon Echo, Google Nest, Google Assistant, Alexa, Cortana etc. are gaining acceptance all across demographics. Intelligent Personal Assistants also come in the form of personalized voice across multiple devices to perform daily chores like shopping, sending emails/messages, organizing and planning work, driving directions, and follow thousands of voice commands to help users simplify their daily routines.
On-demand home services
---
The on-demand home services apps market has been flourishing for some time now, and bridging the gap between urban consumers and service suppliers digitally. Apart from ride sharing, some popular services on the rise are on-demand cleaning services, plumbing and electrician services, beauty and salon services, packing and moving help, furniture and appliances rentals, laundry, pest control, car maintenance, yoga/fitness training services and a plethora of other professional services. Residents can receive benefits of tracking the status of their service, make payments online, rate and review the services and obtain great options while choosing the right service providers to get help chores done with standard quality services.
The digital age is upon us but users should weigh the pros and cons of technology/devices available in the market before deciding which is the best for their needs and budget.