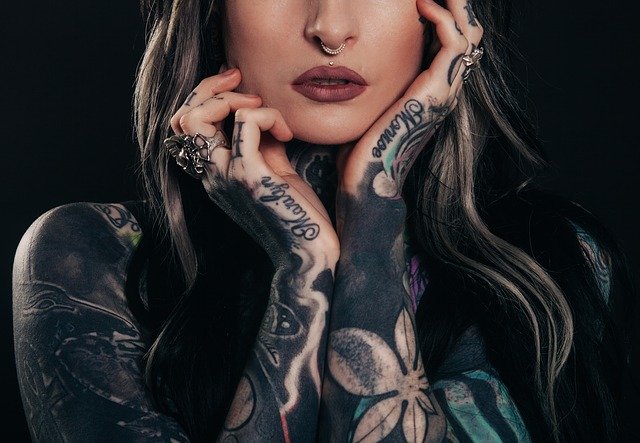 10 Things to Know Before Getting a Tattoo
Tattoos are not more remained a taboo now. These are becoming quite common. Getting permanent inked is a decision that surely needed to be taken very carefully. It takes a lot of time and effort to remove or cover up the tattoo later on. Moreover, the process is also associated with a lot of pain as well so make a decision accordingly. We are here providing you 10 things you need to know before getting a tattoo on your body.
Let your homework done
---
Before proceeding further with getting permanent inked, one needs to perform a lot of homework. He/she needed to be aware of the various factors such as consequences, aftercare, pain, pricing and much more. You can't assume to put on a tattoo randomly. A tattoo is going to remain there with you for a lifetime so make the decision wisely.
Decide the design of your tattoo
---
Are you looking forward to a classic design or it is a name or slogan you are willing to add on your body? A tattoo is all about custom art and should need to be done very carefully. You can make a thorough research on the internet or can ask your friends about the same also. Professionals will understand the customer's needs and are also well aware of the ongoing trends as well. So, if you have any confusion, just talk to your tattoo artist to get suitable help. Make sure to choose the design as per the location where you are going to place it on.
Proofread your tattoo
---
It is one of the most obvious things that we can't afford missing while getting permanent inked. Make sure you are proofreading your tattoo before finalizing it. One can easily add few edits during the sketching and stenciling process. Don't forget to make spellcheck for the words of your tattoo after each round of edits. Tattoos are permanent ink being driven on your body and walking up with a typo over there would seem to be quite annoying.
Decided about the location
---
Tattoos can be drawn on any portion of your body. Right from ranging from your ankle to drawing tattoos on your skull there is nowhere else where you can't get it. Tattoos are not only a passion; it is sometimes being used to cover the scars of your body as well. It is a way to grab the attention of people, so make sure to have it in a perfect place. Getting a tattoo on the sensitive skin can put you in trouble as well. So, decide the location very calmly before getting a tattoo.
Size of the tattoo
---
The size of the tattoo is one of the major things needed to be decided very carefully. One can easily draw a tattoo of just half an inch on their skin and can also add a tattoo of about one foot or more over here as well. It's your choice and the demand of the tattoo where you are going to place it on. If you are still having a lot of confusion in your mind you can ask your tattoo artist about the same as well.
Selection of the tattoo artist
---
The selection of the tattoo artist is one of the other major parts you can't afford missing out on. You are not supposed to get to a tattoo artist randomly for getting permanently inked. It is a lifetime decision and hence needed to be done very carefully. A minor mistake can even ruin your tattoo experience. You can easily check out the most popular tattoo artists near to you and can also go for some online researches to make your decision even better. The tattoo artist you are going to choose should have years of experience he/she should need to have positive reviews related to his work.
Equipment to be used
---
What would we do about the equipment used for the tattoos? If this is the same question just buzzing around your head, just discard it immediately. The selection of the tattoo artist is not only just the limit, but you also need to be careful about the equipment and tattoo machine to be chosen over there as well. They are sterile, new and safe to use. Make sure the needles and gloves your tattoo artist is going to choose on, should be a fresh one so that you can save yourself from the assumed infections.
Painful or not?
---
Getting permanent inked is a painful process and that is the reason you needed to be well prepared about the same. It just feels like being scratched up by a cat nail slowly or an eraser being driven on your body quite slowly. It burns a lot. But that is surely not going to affect your final decision. One needed to be quite silent and calm while having a tattoo on his/her body. Yet it will hurt a lot but still, you will be not be allowed to cry at all as it can distract your tattoo artist.
Aftercare to be taken
---
Having a tattoo on your body is not just quite enough. One needed to be well prepared about the aftermaths as well. It is a quite painful process and will surely give you that burning sensation for about two or three days. Your tattoo artist will recommend a skin cream to take care of your tattoo. You also need to keep moisturized it with a non-scented cream for at least 10 days. Make sure not to immerse your tattoo in water for about 8-10 days as it can ruin your tattoo and cause skin infection as well.
Costing
---
Before finalizing your tattoo artist, one needed to be quite aware of the costing sections. You can search and compare the pricing of the tattoo artists near to you. If you still have any doubts in your mind you can also ask your friends and know about the same as well. The budget will surely not be going to be a restriction if you are planning to get permanent inked. So, choose the tattoo artist that can give you the best.