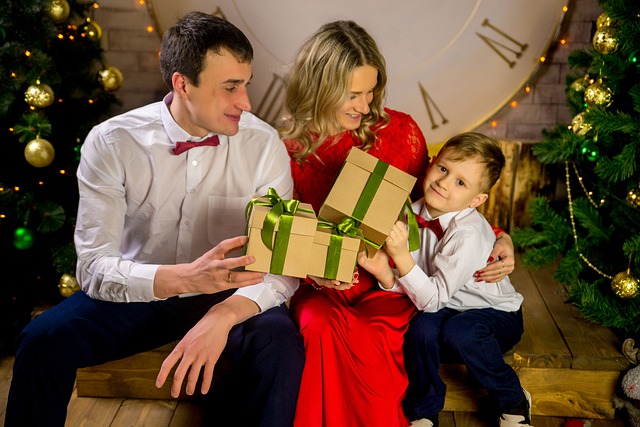 Ideal Gifts For Upcoming Father's Day
Shopping for your dad may be an easy task, as so you think it would be. But finding that perfect gift is a challenging task too. At the back of your mind, you are thinking if he will be using it every day, or would you instead choose something that he can use on special occasions.
If you are having a difficult time choosing the perfect gift, you might want to look at these father's day gift that would surely make every dad feel special.
Tzumi Wireless Portable Charger
---
If your father is the man who is always on the go and might forget to charge his phone or other gadgets, then choosing this portable battery would be perfect. If his phone happens to run out of juice, this slender portable charger would be his best friend.
ALLBIRDS' Men's Wool Runners
---
Priced at $95.00, these sneakers would make your father feel like he is the super dad. These great sneakers would give him comfort and would make him stylish as well. Designed to bring happiness to any dad who is always on the run, literally.
Apple's AirPods With Charging Case
---
Does your dad hate those wires always getting caught in his shirt buttons? Then give him the freedom from all of those dangling wires and make him look cool too with these wireless earbuds. Listening to music through these wireless earbuds has never been this fun.
Warby Parker's Barkley Sunglasses
---
Get your dad the protection his eyes needs by buying him these cool, stylish, and fashionable Barkley Sunglasses from warbyparker.com. Not just for looking great, these glasses have UVA and UVB protected scratch-resistant lenses.
Oontz Bluetooth Stereo from Amazon.com
Water-resistant plus the right bass? Then this might be the perfect gift for your dad, who is all about creating the best playlists for every family reunion and occasion. He can bring it anywhere either on the beach, boat or pool. He wouldn't worry because, again, it is water-resistant.
Hydro Flask's 22L Cooler Pack
---
If camping, backpacking, or trailing is what your dad enjoys in his spare time, then keeping his drinks cold with this cooler pack might be the best gift so far. He can use it on his trips or just take a seat at the backyard and have his drinks stay as calm as he is.
Kalidi's Laptop Sleeve
---
Let him protect his laptop from any scratches by buying him professional-looking protection for his notebook or laptop. This will definitely protect his laptop from any scratches and the elements.
Harry's Travel Gift Set With Toiletry Bag
---
Hate seeing his travel essentials scattered in his bag? Help him organize his personal hygiene items like his razor, shaving cream, and toothbrush by buying him this bag. He will surely love you for helping him organize his stuff.
Breville's Espresso Maker
---
Is your dad a caffeine junkie? Does he love having strong coffee in the morning before he heads out for work? This baby might be a little bit pricey at $175.00, but it will be worth it when you see him loving it and using it all the time.
iRobot's Roomba 675 Robot Vacuum
---
It doesn't matter if your dad is that lazy big boy who hates cleaning or if he is a clean freak. He will surely love having this little guy around doing the vacuuming for him. Oh, and this little boy is Amazon Alexa compatible too.
Amazon's Waterproof Kindle Paperwhite
---
Priced at $129.99, this Kindle would be his buddy for those lazy days just sitting on the couch, reading his favorite eBook. Or maybe his favorite novel that he has been reading over and over again.
Every dad is different. There is no one type of dad. Racking up your brains to find out the perfect gift might be difficult, but once you find that perfect gift, then you're in for some tight hugs and lots of loving.