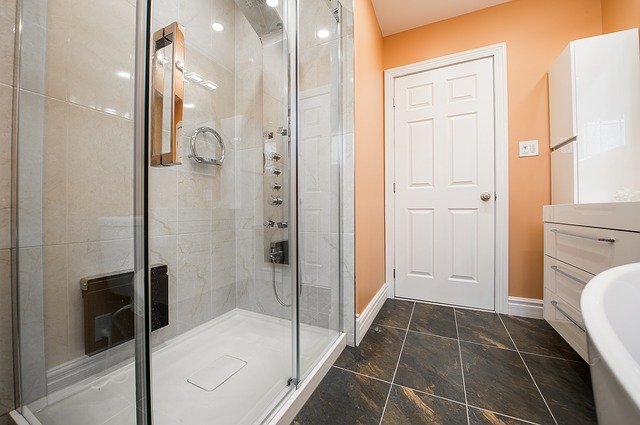 Home Improvements: Renovation Tips For Your Bathroom
Bathrooms are said to be the reflection of our personal style and partiality. At the same time, it is a place for comfort, and it should evoke a feeling of ease. Whether it is a practical or modern design, it undoubtedly affects how your guest will perceive your home in its totality. It is funny how such a single bathroom can either make or break a holistic impression about your home. However, this is what actually happens most of the times.
Thus, if you are planning to renovate or remodel your bathroom, there are some few tips you need to know. Careful deliberation and decisions are highly required for this process. Here are some of the best tips we are talking about:
1. Plan Ahead
---
It is better prepared than caught unguarded. Planning ahead will also help you envision how long the process will take place and to assess other expectations. Having a plan before you even start the reconstruction will save you a lot of time and effort.
2. Pick A Layout
---
Picking a layout is another thing you need to consider. Most bathrooms commonly have a sink, toilet, and a bathtub. Others have additional features such as shower, bidet, extra sinks, and other more extras. In choosing a layout, here are some specific tips:
You should also read: How much does a walk in tub cost?
Keep the plumbing. Reusing the existing pipes will save you more money than setting up a new one. It is okay to relocate toilet or bathtub as you desired, but it is advisable to keep the plumbing where it is.
Frame your mirror. Investing in frames for your mirror is an excellent way to give highlights to your bathroom. Some of the materials can be easily found in stainless steel foundry around your area. It is as well the best technique to transform your old-looking bathroom to a whole new modern bathroom look.
Replace your toilet seat. Since you are remodeling your bathroom, you should also at least replace a new toilet seat and lid. Such ways will significantly impact the whole appearance of your toilet. It saves additional plumber expenses, too.
Consider glass partition Add a touch of sophistication to your bathroom by installing a glass partition. They help to improve the look of your bathroom by creating a seamless look. If you are not familiar with the materials and stainless steel glass spigots to use, Vast is an excellent place to start. They offer a variety of selection that will help you in your renovation.
3. Invest In Lighting
---
Installing good lighting for your bathroom is one of the best decision you could ever make. Adding lights to your bathroom is another functional changes you can make for your bathroom.  Here are some more tips in setting up perfect lighting for your bathroom:
Start with the ceiling. Overhead lighting is one of the highly recommended to induce general illumination. Your bathroom should appear bright and clean thus overhead light is essential.
Don't overdo it. Anything too much is dangerous. Don't try to pop dozens of lighting for a small bathroom. You should know the limit. As long as the light brights the whole place, it is enough and you should content yourself with that.
Avoid asymmetrical lighting. One of the few things you need to avoid in setting up your lighting is direct down lighting and asymmetrical lighting. It is unpleasing, and it does not appear aesthetically attractive. Furthermore, it gives out the uneven gleam of light.
LED are the best. When it comes to lighting your bathroom, turning your head to LEDs is the safest way for you. If you have no idea how to do it properly, you will never go wrong with LED. In addition to that, LEDs save more money and energy consumption; thus they are more cost-effective than other alternatives.
4. Consider Bathroom Ventilation
---
Homeowners often overlook this, but it does not mean you should as well neglect this. Proper ventilation is highly needed for the bathroom. Thus, if you are remodeling your bathroom, never forget nor ignore this part. A well-ventilated bathroom helps out possible future troubles such as mold sums up, the appearance of mildew, and other more.
5. Maximize Your Space
---
This is the most practical tip when it comes to renovating your bathroom. As much as possible, try to optimize and take leverage on the amount of space for your bathroom. You can do this by setting up glass doors, pedestal sinks, and other more which saves up more space. You can unleash your creativity and create your own design as you take your time planning the best to maximize your space.
6. Think For The Future
---
When remodeling your bathroom, don't forget to think advance into the future. Assess carefully whether the design you are planning to turn reality makes a good investment. For example, try putting yourself five years ahead of our time. Then, imagine whether or not such design will still attract or ignite your interest in bathroom design. It is essential that the design you are going to pick for your bathroom will genuinely fit for your style and preference.
The Bottom Line
In reconstructing your bathroom, there are must-know renovation tips you should be aware. This will help you in achieving the desired outcome and goal for your bathroom. Through careful planning you need to take, it is now possible for you to make your bathroom dream turn to reality.