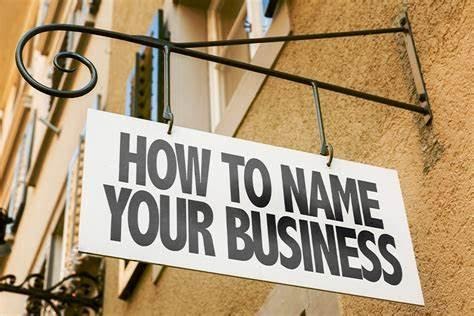 10 Tips for Naming a Local Business
Naming local businesses is an essential step in establishing your company in the market. It's a necessary step in building brand identity. Every company, even a local one, should take this process seriously. With an effective marketing and branding strategy, you can be well on your way to having a highly recognizable company that strives for success and a stable market position. 
You want to give a name to your small business that is unique and easy to remember. That way, people will have it on their minds whenever they need a product or service you offer. Even if you are primarily oriented to the local market, a catchy title will be an excellent way to establish yourself.
Bring Your Ideas In
---
As a local business owner, you are the one who makes all the decisions related to the title of your company. That is why your ideas must first be considered. To come up with smart suggestions, you must know what you want to achieve with a particular name and which audience you want to reach.
General titles, especially for local companies, will not bring much success. Research shows that too generic words don't evoke emotions in people. Your title must carry a specific message, and in a way, reflect your business. If you are already focused on the local market, give the name that somehow indicates that your company belongs to that community.
Think Long-Term
---
You can always change the title you assign to the company once. But this will require extra costs and efforts to rebrand. That's why it's still better to come up with a name that doesn't limit you, especially if you plan to expand your local business one day.
Be careful with the use of geographical terms and plain words. Words that associate with a particular city or area can be limiting. Also, too general terms can confuse people, especially if competitors have these words in their companies' titles. Obscure or mainstream words may be challenging to introduce to the audience. You have to make people understand your title and relate it to your company.
Be Creative
---
One of the essential tips for naming your small business is to be creative. Many local start-ups fail to stand out from the crowd simply because they didn't have catchy names. So, if you want to achieve success in any industry, you must develop your unique style and make your brand much more appealing to customers.
Outlining Your Business
---
You should remember that your small business's name should be related to the industry you are in. That will ensure that customers can connect with your products or services on a personal level. Visit this link to learn about the importance of the connection between consumers and brands.
For example, suppose you provide any repair services. The title of your small business should reflect the industry you work in, like air-conditioning or roofing. It may help conduct some research into the specific niche trends and use them as a sample.
Don't Fall for Trends
---
But trends are temporary and short-lived. Suppose you give your business a name that is associated with something popular at the time. That's not a guarantee that your brand will evolve. There is a good chance that your company will be forgotten as soon as its name is no longer current and viral. Let the trends serve as inspiration, but don't follow them blindly.
Try Name Generators
---
One of the best things you can do when coming up with a great title is to use name generators. These are online tools, usually free, that can help you develop title ideas for all types of businesses. Many people like to use name generators because they let you come up with ideas almost instantly. All you do is type some keywords and then hit enter. It will give you an assortment of different possibilities. Sometimes, this tool might even ask you to expand on a few choices to get more options.
Pick the Team for Brainstorming
---
The more people involved in the naming process, the greater the chance to get some really good ideas. But brainstorming can also have the opposite effect, as it can be the scene of many conflicts (for example, you haven't adopted or even considered someone's proposal). 
So, choose a team of people who understand and support you. Once you come up with a few suggestions, you can 'test' them and check the feedbacks. These don't always have to be professional; you can even ask your family and friends for their opinions.
Check the Availability
---
Suppose you have many options for a name. In that case, you can type each of them into a search engine and see if there is a company or website that already has the title like yours. Never do anything with already registered trademarks, as you're at risk of legal issues.
Run a detailed online search for the terms you want. Look for companies around the world with the same or similar titles. Pay attention to the foreign words resembling your name, as their owners might have all the rights for anything related to that trademark.
Don't Forget Domain Name
---

The ideal situation is when you can fully use your company's title as a domain name, but this is not often the case. So try with shorter variants or any other domain instead of .com, which is the most desirable. Avoid abbreviations and symbols in your domain name. Anyone who types it can make a typo and end up at your competitors.
Protect Your Name
---
The final step should be to protect your name and make a trademark out of it. You must register your LLC, limited partnership, or any other business form with the state authorities. This way, you can be sure that no one will copy you without risking legal consequences. 
For a sole proprietorship or general partnership, the procedure is even simpler because registration only needs to be done within the state or city where your company is.
Every beginning is hard, but you must take time getting to know the businesses you have come up with. That will help you find the right name for it. A suitable title is a basis for establishing a reliable business entity with a local appeal.