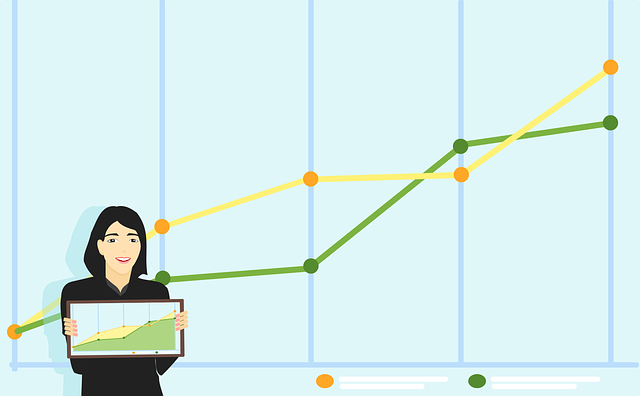 6 Tips to Boost Blog Traffic in 2020
Tips to Boost Blog Traffic in 2020: It's once again that time of the year when you need to think hard and long enough about the best blog practices you need to follow this year to keep the traffic flowing in, and to keep the conversion up and running.
Here are my 6 blogging tips for 2020 for small B2B businesses:
1. Old Wine in New Bottle
---
You may have read this time and again: Rehash your old blog content by updating it. But then, you need to make sure, the posts that you are updating are worth the readers' attention and time. In other words, make sure you rehash only those that are valuable and drives target audience to your site.
Update your old posts by adding more links, information, resources and so on.  More importantly, focus on keywords, especially long-tail keywords that rank higher in search engines. Also, make it long-form. This will make it more engaging for visitors and they'll be spending more time on your site.
2. Have Guest Blogging on your Radar
---
If you are investing heavily in content marketing activities this year, make sure it includes guest blogging as well. It's the best way to expand your website's reach, and also accelerate leads and conversions.
Your goal with guest blogging is to draw as many quality and authoritative backlinks as possible to your site. When visitors see your content on a credible site, it might prompt them to check out your site. This drives organic traffic to your site which Google favors over other methods of lead generation.
Once your blog starts growing, you could set your sights on high authority sites that attract lots of traffic and are ranking high in SERPs. Google favors sites that hold high domain authority. DA, more or less, is based on the age of your site, visitor count and the value your content offers. Sure, it's tedious and time-consuming, but with a plan, things are workable. To get your guest posting strategies right from day one, you can consult top content marketing agencies listed by the GoodFirms' team.
3. Make it Mobile-Friendly
---
As you already know by now that Google prioritizes mobile-friendly content. And with the usage of smartphones increasing day in and day out, it really important to convert your blog posts into snackable pieces of content that could be consumed in seconds.  So, make more use of subheads, quotes and other videos. Also, see if you can use GIFs, memes, infographics, videos, quizzes and more. What's more, wear your creative hat and work out ingenious ways to post your blog content on different content marketing platforms by summing up the key points in an engaging way.
4. Use More Stories
---
It's common to use case studies and testimonials in your marketing collaterals. But then, it's equally important to see where to put them up. Keeping them in the middle or at the bottom of the marketing funnel won't help. Having them at the top of the funnel will help customers identify the problem they are having. Or you could even use stories throughout the funnel to generate leads.
5. Experiment with Different Content Formats
---
Voice and video are going nowhere. So, as part of your blog content strategy, see how you can experiment with the blog content further. Experiment with podcasts, video blogs, live content and things like that. It will help you touch base with more and more people.
Also, dissect buyer's personas to see which content format resonates with their needs. For instance, if you are targeting people who commute daily to the office, you can reach them via podcasts. Or, if your products are too complex to be explained via chunks of text, try explainer videos. There are several possibilities that you could explore if you intend to reach a new segment of your audience with a new content format.
6. Add Vlog to your Blog
---
The increasing popularity of video content is what makes people believe that blogging is dead. You too can cash in on the rising trend of video content by adding a vlog or so, on an occasional basis.
And, if you intend to increase the reach of your video content, launch a YouTube channel and then post your videos there before cross-posting it on your website. Since YouTube is an exclusive video platform, the majority of the viewership will come from here. However, posting videos on websites will boost your website rankings.     
Also, take advantage of live streaming. It's rising in popularity. You can make use of Twitch,  YouTube Live events, and even Facebook Live for making Live Streaming videos.
Take advantage of the tips mentioned above to breathe new life into a blog in 2019. If you can think of any more tips to add to the above, let us know in the comments below.