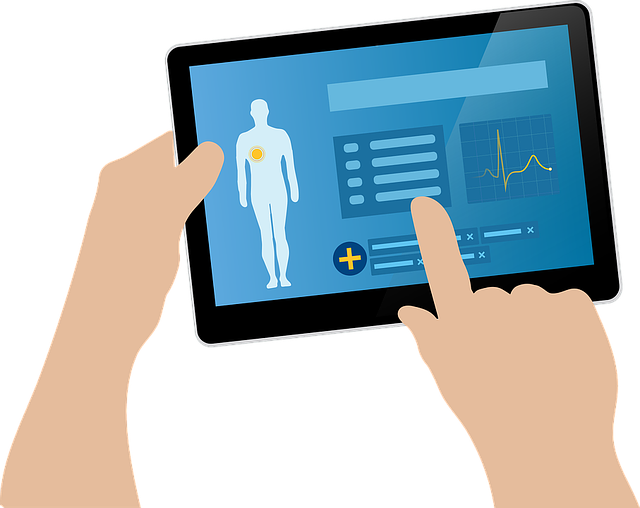 Top 5 Healthtech Solutions That Boost Patient Care
The world would be a much different place without the onset and development of healthtech solutions. One of the greatest influences of technology and everything else it has to offer has been on healthcare. Ever since we managed to master data generation, harvesting and storage in massive quantities, we've been able to unlock newer sectors in technologies that weren't possible earlier. Much of today's healthtech solutions are due to the concept of Big Data becoming mainstream over the last decade.
And that's why we felt it was necessary to dedicate an entire article on healthtech solutions that are designed to boost patient care and satisfaction today. By healthtech solutions, we mean healthcare app development, tools, wearable devices, healthtech software, medicines, systems, procedures and everything that are designed to elevate the delivery of healthcare.
For this write up, we have handpicked five of the most crucial healthtech solutions that are rewriting history in recent times. Let's find out what they are.
Top 5 Healthtech Solutions That Boost Patient Care
Chatbots
---
Personalized experience is an inevitable part of healthcare and when you deliver that, a patient feels reassured. That's exactly what chatbots are designed to deliver. By now, most of us would have already interacted with chatbots in diverse situations. As far as healthcare is concerned, chatbots are ensuring doctors and physicians actually spend more time on other crucial tasks and leave redundant, procedural and systematic tasks to the artificially intelligent bots.
Today, chatbots have been designed to
answer patient queries
offer assistance on nutrition
medication guidance
checking of symptoms
reporting
retrieving health records
taking care of bill settlements
make doctor appointments
pave way for personalized consultations
track weights, and more.
Every mobile app development company out there tailors its chatbots based on the healthcare niche it operates in and requirements. This helps them cater to their patients in the most seamless ways possible.
Mobile Health
---
Mobile health involves mHealth app development, where applications are created for the benefit of patients and users. In this, users can actually look for doctors and specialists in their vicinity, virtually book appointments so they don't have to be in line at the clinics and wait for their turn, request doctors on-demand in case of elderly care, access patient-specific special requests and do more.
Mobile health has been a blessing for all these reasons, especially during the pandemic where the number of patients suspecting the contraction of the disease increased and the fear of stepping out was equally evident.
In such cases, people resorted to their mHealth apps to know more about their symptoms, exchange their health conditions online, get virtual consultations, receive appropriate medications and pave the way for recovery.
Wearable Devices and IoMT
---
Wearable devices have been revolutionary in delivering basic healthcare and supporting patient care. For those of you who didn't know, wearable devices like Apple Watch have also saved people from heart attacks by accurately predicting the onset from heartbeat patterns. Any smart device that you wear such as a smartwatch, a FitBit or more is a wearable device.
These devices connect to your smartphone via an app and transmit health related information. These are ideal for tracking your vitals, have a record of your heart rate, pulse, mood, water retention, weight, calorie burns and requirements and more. And when two or more such devices such as wearable ECG monitors and biosensor patches are part of an ecosystem, they are called the Internet of Medical Things.
AI To Predict Risk
---
Artificial Intelligence has been at the fulcrum of healthtech solutions, driving the revolution with its myriad of applications. As far as the basic understanding of AI in healthcare is concerned, you should know that algorithms are developed by several healthcare and healthcare wings of tech companies to predict the onset of a disease, health risks, side effects of medication, genetic disorders, cancer detection and more.
Fundamentally, these are predicted with the help of data. Artificially intelligent systems that learn autonomously are exposed to massive amounts of data for them to learn from. They then look at historic data of individual patients and accurately predict health-related concerns that could arise for a specific individual based on other factors such as patient lifestyle, hygiene practices, geographical locations, food habits and more. Apart from physical health, artificial intelligence systems are also being designed and implemented to study mental health so healthcare professionals could better deliver appropriate treatments and procedures to patients.
Blockchain
---
Blockchain has been a term closely associated with fintech industries, cryptocurrencies and more. But very few people know that blockchain could be implemented in healthcare as well. When around 200 healthcare professionals were surveyed, over 16% of them responded by saying that they were looking to implement blockchain in their operations this year. Like you know, blockchain is all about a tamper-proof system that makes maintenance of records seamless.
With blockchain, it will be easier for healthcare professionals to store, retrieve and exchange patient information and health details, paving the way for more accurate and fool-proof diagnosis of diseases. This in-turn ensures better and precise treatments and cost-effective healthcare.
Wrapping Up
So, these were the top 5 healthtech solutions that boost patient care. If you're someone aspiring to contribute to the healthcare sector with your revolutionary idea, we say the time is ideal to turn your idea into a system or a product. You need an ideal healthcare app development company like us to develop the most promising app in the market that will further improve healthcare and patient care.
We work with the best healthcare app developers and professionals who understand the intricacies involved. We suggest you make good use of our healthtech app development services.
Reach out to us today.