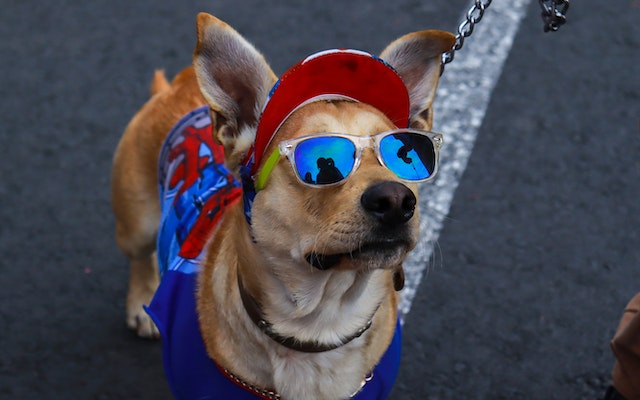 Trending Dog Accessories For 2023
The dog accessories and pet industry market is booming due to the increased enthusiasm of buyers, increased income levels, availability of information easily, and new products in the segment. Stats reveal that the pet accessory market has grown continuously for the past 10 years and will be valued at over $ 120 billion in 2023.
Pet supplements would cross the $ 1 billion mark by the year 2027. New products, including CBD, ensure the market continuously offers buyers something new, innovative, and worthwhile. Below are the trending and popular dog accessories for your dog and canine pet in 2023.
1. Donut Bed
The donut beds are giant beds for your dog. That mattress and the bed have an "entry" and "exit" hole for the pets. The bed uses high-quality foam and soft fabric to comfort your pet and make their life more convenient.
Furthermore, options include toys and pillows that are available along with the donut bed. Do not forget to order the donut bed when you want your pet to feel more comfortable and happier at home.
2. Dog Hat
Dog hats have always been popular dog accessories for your loving pet. Many design options and materials are available when choosing the perfect dog hat for your pet. You can choose from options including Arctic Air, Polar Pom Pom, Bandit, Bucket, Rain, and other dog hat designs.
You can buy the perfect hat for your dog's size and the weather season due to the availability of distinctive designs and multiple fabrics. Whether it is a cold or hot season, you can ensure that you can make the life of your dog more comfortable by choosing the right dog hat. Dog hats may also come with functional features (including ear slits) to ensure their use is easy and does not restrict pet movement.
3. CBD
The use of CBD or Cannabidiol (An extract and Phyto cannabinoid obtained from the Cannabis/Marijuana plant) is legal and permitted by law as it does not have any adverse health effects. CBD is beneficial not only for the health of humans but also for the health of your favorite pet and dog. The use of CBD products can offer health benefits to dogs and pets, including:
Better cardiovascular health.
Preventing nausea, allergy, epilepsy, noise phobia, and anxiety, among other health conditions.
Offering fast relief in conditions including joint pain and arthritis.
To improve skin health and help your pet prevent/overcome conditions including rash, allergy, or dry skin.
CBD for dogs is a new offering that may be given to the dogs in the form of a treat and other ways and application options. When you want your dog to fight inflammation and pain or be relaxed, CBD treats can be a good option.
4. Pet Fountain
Pet fountains have grown in popularity in the past five years and are being purchased by dog and cat owners. Water flows continuously in a pet fountain, which is better for pets when compared to their traditional water bowls. Pets can stay hydrated as they drink more water through a pet fountain. Your dog can also access fresh and clean water at all times.
Pet fountains nowadays come with additional features as well. A pet fountain may also have filters to remove impurities and ensure your dogs can always drink clean and pure water. A water fountain is also more enticing to your dog and holds more water. The best fountains come with features including temperature control so that your dog can always access cold water.
5. Multivitamins for Dogs
The pet supplement and food industry are growing increasingly due to more research and innovation in the segment. Dog vitamins are in trend and improve the health of your pet. However, you should consult a healthcare professional (like a veterinarian) when choosing the right multivitamins and vitamin supplements for your dog.
The choice of the supplement and vitamin may depend on the size, age, activity level, and current health condition and status of the dog. The new vitamins are available in flavored and chewable tablets to ensure your dog can feed on them quickly.
Conclusion
Trending pet supplies and accessories can make your dog's life healthier, more convenient, more comfortable, and more enjoyable, all at the same time. Many of the dog accessories in trend can be purchased online. Make sure that you make an appropriate purchase during the sales to obtain a significant and flat discount on your dog accessories (for instance, dog hats) purchase.