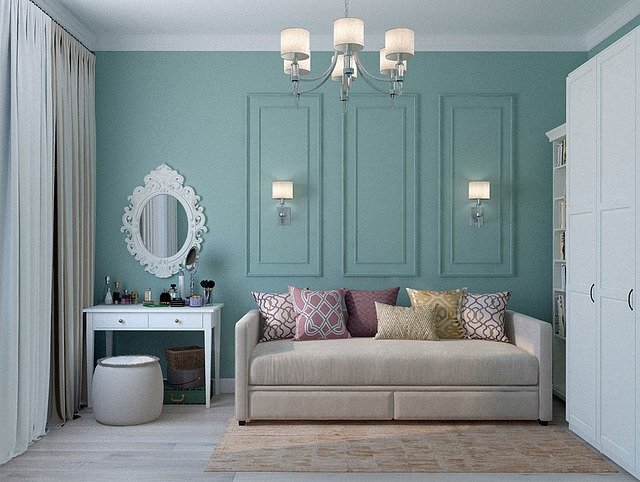 Ways to Create More Space In Your Small Apartment
Having less space to place your house item is a common issue encountered by every family living in a small apartment. Making the dream of a blogger apartment. However, what they need is more storage space and not a big apartment. This not only costs you higher but also adds new expenditures of cleaning, repairing, and shifting to your pocket. If you are among those who are facing this problem, then you are in the right spot. Here we have a few creative ideas for you that can help you utilize your house room to its fullest and create more space in a small area. Let's take a view of these ideas.
Add Sofa Cum Bed To Your Rooms
If your apartment is one of those that is a living space for a lot of guests then buy a sofa bed from Wesco Hub. Your apartment might not have enough space for guest rooms or extra beds but these sofa beds will provide your guests with beds. No need to sleep on the floor. Just sit on these sofas in the morning and convert them into a bed in the evening. Saving you space and money that you would otherwise have to spend on a separate guest room.
Utilize Your Windows
Another creative way to create more seating space in your house is by converting your window area into a seating area. Just add cushions to your window shelf and let your children sit there for studying and reading. This cozy sitting area with the moonlight coming in is amazing to enjoy your novel.
Use Foldable Pieces Of Furniture
New trendy foldable pieces of furniture are great for saving space. For example, foldable dining tables are the best fit in small kitchens. Moreover, wall bed sofa combos, consoles to dining tables, and coffee to dining tables are the best foldable pieces of furniture to fit in small apartments. Saving more space, giving your apartment a bigger appearance.
Remodel The Upper Part Of Your Cupboards
Utilizing spaces that are not used otherwise is another way to create more space. You can either install a modular cabinet in the upper part of your cupboards or install small cabinets in your kitchen store. Providing more storage spaces. Moreover, open shelves, hanging storage bags, door hanging shoe bags are efficient in storing items of daily use. Moreover, use furniture with hidden drawers, storage areas, etc. for keeping your staff without consuming much space and area.
Indeed, these creative ideas can do wonders by creating more space in less area. Giving your house the appearance of a bigger apartment with less money spent. Therefore, these smart ways can help you adjust a big family language in a small area, allowing them to live happily with less to quarrel upon. Moreover, it also lets you welcome guests, without any worries of less room or no extra bed.