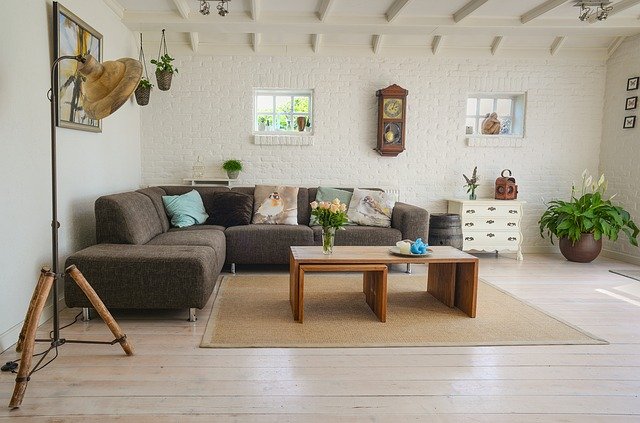 Finding Real Offers for Affordable Home Furniture Online
Any home furniture purchase should be seen as an investment in the future of your household, but that doesn't mean you should pay high prices. There are many ways that you can make sure you are getting the exact furniture you want at a price that meets your budget. But the lowest price may not be the best site to order from. Here are some ways you can find affordable furniture with excellent reviews for service and delivery.
Identifying scams
---
Your first chore in searching for new furniture is to avoid scams. Online shopping scams accounted for the highest percentage of wire fraud reported to the FCC in 2020. Some websites are created to look like a reputable dealer, but are actually a way to collect your personal and credit card information.
To avoid these types of scams, make sure that you are at the exact domain in which you intended to shop. Check web addresses carefully, and don't trust links on little known or unsecure websites. Check for an active SSL security certificate for entering any of your personal information.
Google shopping searches
---
Google shopping searches are a great way to find affordable furniture such as a trundle bed and a kitchen table. When you do an advanced search in Google shopping, you'll get every piece of furniture or furniture set that matches your criteria. It gives you a great place to start, seeing what brands go for which price ranges.
You might not get the best price on Google shopping, however. Just as with other search results, Google shopping is dictated by algorithms that tend to favor larger retailers. However, you will get an idea of which types of furniture you can reasonably afford. You can then take that information to an online furniture outlet for better prices.
Identifying legitimate coupon codes
---
You might be able to find some coupon codes for particular furniture brands or specific retailers. Often coupon codes for brands must be redeemed on the brand site, which may not be the cheapest place to buy the furniture. Some online retailers are able to broker bulk deals that allow them to pass savings on to their customers.
These same online furniture stores usually provide discounts equal to or more than the coupon codes that you will find for the brands themselves. Some furniture stores that work with specific brands or collections may also be willing to accept these coupon codes.
Online comparison shopping
---
If you checked over Google shopping and coupon offers, you probably have a pretty good idea of what furniture you want for your home. Now you can take that information and look for the best prices. Search through online furniture stores that offer large inventories at bulk prices. They also have much larger clearance selection for additional savings. Most of these furniture retailers also offer free shipping or delivery with a minimum purchase.
However, as we mentioned there are many online shopping scams out there today. Before placing an order, make sure that you are working with a reputable retailer by checking online reviews. Look for reviews for both quality of furniture, success of delivery, and warranty information.