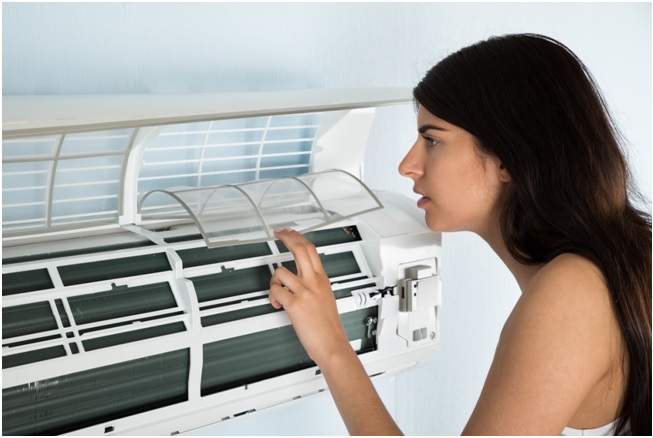 A Couple Of AC Repair Troubleshooting Tips
Air conditioners can break down over time, but not all problems necessitate a professional repair or inspection. If your device has lately developed faults that aren't too serious, you may be able to solve the issue on your own.
If it's 90 degrees and steamy outside, you're probably looking forward to being nice and comfortable inside your air-conditioned home. What would you do if your unit went down unexpectedly? Do you know how to fix an air conditioner? Go through this AC repair and testing guide since it may show you how to fix AC issues while also saving you money.
Is the filter clogged?
If your filter is clogged it will lower your unit's efficiency. Not only that, but it also diminishes the ability to efficiently cool the air, regardless of the type of AC unit you have. It is critical to clean and inspect the filter in the portable or window air conditioner on a regular basis. In central air conditioning systems, check the manufacturer's instructions for when to replace the filter.
Bear in mind that if your air conditioner is constantly on or if you have dogs, you have to pay attention to the filters and change them regularly.
Perhaps it's too hot inside?
Assume that your window AC is placed in a room that receives direct sunshine all day. If that's the case, it'll have to work harder to maintain your space cool. Move it to a place where the sun can't reach. If you can't seem to find the ideal spot, make sure that the curtains prevent it from overheating the unit.
Are there any warm air leaks?
Examine the seals surrounding the window AC to ensure no cold or hot air is leaking in. Re-seal the area surrounding your gadget with weather stripping if needed.
Plenty of new window sets are built with insulation panels to protect the plastic flexible side panels. However, for best efficiency, weather stripping all around exterior of the unit is still essential. Strictly follow the setup and safety recommendations provided by the manufacturer. Read more on this page.
Is the AC vibrating by any chance?
In an AC the sound of a compressor turning on and off, as well as the buzz of the fan, create a lot of noise. This type of noise is to be anticipated. If your device vibrates, it's likely that it was set up poorly. Make sure it's securely fastened to the window. Then, to be sure you didn't really miss anything, look over the instructions in your owner's handbook.
Is there an overabundance of plants in the compressor?
Allow at least 2 to 3 feet between the outside central air compressor and any plants for it to function correctly. A 5-foot gap must also exist between the top of the unit and any branches above it.
Is the temperature on the thermostat set correctly?
Moreover, with a programmed thermostat, you can quickly control the temperature of the room so that it's comfortable when you're inside and a touch warmer if you're not. If the temperature doesn't really seem right, ensure that the thermostat isn't directly affected by the sun. Why is this important? Well, too much sunlight could cause it to display am is taken reading.
Do you remember your yearly physical exam?
A skilled HVAC inspection can be of great assistance because they can discover minor problems before they get worse, making you uncomfortable and irritable. All mechanical components, as well as the refrigerant, will be inspected, and the system will be refreshed if needed. That's why it is always important to rely on professionals for help. If you're located in Arizona, find yourself a company that'll provide a free A/C check in Phoenix, AZ. That way, you can take advantage of a free assessment to help you decide if you need further assistance or if the problem is easily solved. Either way, it never hurts to have a professional take a look and do a quick assessment.
Conclusion
As mentioned above, some of these problems can be taken care of by yourself. But, if you can't seem to figure out the problem of your device and want desperately to fix it, you should definitely contact air conditioning repair services.
Professionals are very good at what they do, and they will surely take good care of your device. Instead of investing in a brand new one, wait for an expert's analysis to see if the old one is still functional.