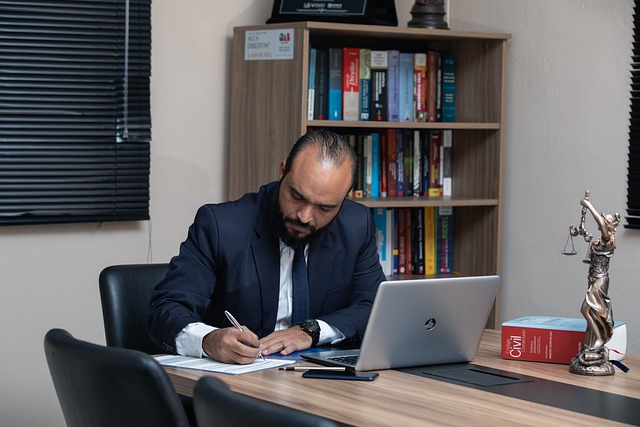 What are the Benefits of Law Practice Management Software?
Many law firms today still work without law firm management software. Mainly because… well, the situation is changing. Each lawyer and team has its own way to track information about the case that is "useful to them".
I am here to inform you that your spreadsheet is not working properly.
There are countless reasons why you should use case management software, but I have narrowed it down to a few specific law firm software features to consider:
Higher employee productivity
Higher productivity leads to higher profitability. More and more law firms rely on case management software because it optimizes many functions, frees up valuable time for marketing and customer loyalty, and can easily adapt to new technologies.
Advanced Customer Service
The law firm software features to helps lawyers and employees keep better customer records. When the virtual file is opened, all employees of the case can be quickly updated. Customers call, no need to search paper documents or yell in the lobby to ask questions All information about the case can be obtained in just a few clicks.
Legal technology can not only help you keep better customer records, but some practical management solutions can also track customer interactions. How often do you want your lawyers and staff to communicate with clients to provide the latest news about the case?
Better organization
Many personal injury law firms need better organization. Many law firms are frustrated by the limitations of separate systems that combine Excel spreadsheets and password-protected documents in the cloud.  Other practitioners use paper documents and sticky notes as their main organizational system.
Other law firms are not satisfied with full maturity or not doing the legal management plan they want to do. No matter where your company is in this range, you will benefit from implementing a litigation management software system such as Dazychain.
Dazychain aims to put everything you need for work in one convenient place so that all your team members can easily access it.
File search and communication coordination
The other law firm software features are since all your contact information is in one place, it is much easier to locate and find specific contacts when needed. The client's case and the ability to quickly obtain the address or phone number of an important witness at any time.
When starting a business, you also need to extract data from various sources. The competition and resume are on your server, the email is on your email system, the transcript is on the shelf. With case management software, you can access all this information in one place. Now you need to view the case information, you can save time (because most of the work is already done).
Automatic backup
We all know the importance of archiving key customer information, but we are all responsible for ensuring that backups are delayed, untested, or stored correctly. With CosmoLex, your activity data will be automatically stored in geographically distributed, professionally managed data centers. No matter what happens in your office, your data is safe.
Identify unprofitable practices or clients
One of the best law firm software features is accounting solutions designed specifically for law firms can provide significant advantages that traditional accounting tools cannot provide. The most important of these is the ability to track billable time and expenses for each customer or by the work area. By better understanding the profitability of each part of your business, you can make better decisions about where to invest and where changes may be made.
 When integrating software into your business process, it is important to find a software supplier who can be a reliable partner in your business travel. In addition, the integration and customization process should not be complicated or cumbersome. Instead, the new technology you choose should be well thought out, intuitive, and immediately benefit all involved. Your process software supplier should provide comprehensive training and continuous support around the clock.