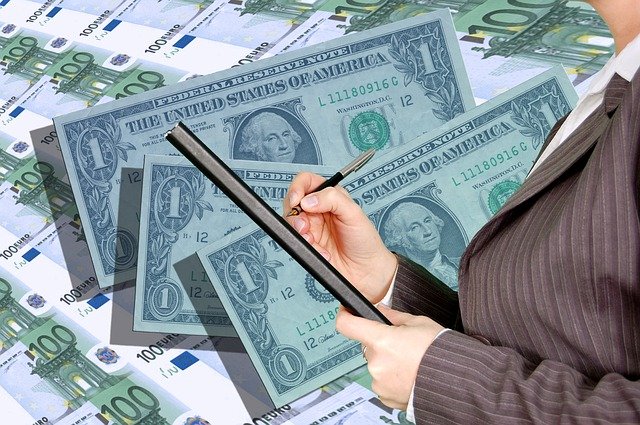 Why Must Small Businesses Have a Financial Plan in Place?
Having a proper and well-structured business plan in place is of utmost importance, and not just for businesses but also for an individual. One cannot spend endlessly and yet hope to have enough to sustain for the rest of their lives. That is why it is imperative that one has a carefully worked out financial plan in place so that there are no hassles regarding making day-to-day decisions. Speaking of that, in the article that we have here today, we shall discuss the importance of working out a financial plan for small businesses. The entire process of structuring a financial plan is an invaluable part of any business. The scale on which the business operates is immaterial. Without a fully-functional business plan, businesses shall cease to chase profits or expand their operations.
A financial plan helps businesses make essential decisions, plan short-term as well as long-term investments and analyse the overall financial health of the business. Thus, one can understand why the process occupies a pivotal role in the functioning of any business, and especially that of a small business. Therefore, without further ado, let us now understand the role that financial plans play in small-businesses and enlighten ourselves with the required information to run our own business.
Ease in Cash Management and Budgeting
---
Businesses face monthly and seasonal variations in cash flow, and the frequency of variations in revenue increases manifold in the case of small businesses. This means that there are periods when businesses have plenty of cash and periods when the cash flow is significantly low. Small businesses have several balls to juggle and different dimensions to factor in. That is why small businesses must pay attention to their financial plan. While working out a financial plan, small-business owners take these cycles into consideration to keep a check on their expenses. This comes especially handy when they find themselves going through low revenue periods.
Not being able to manage cash well can lead to businesses losing more money than what they earn. However, with the help of a well-structured financial plan in place, businesses always have a cash cushion that protects them in times of financial turmoil. Small businesses can then better plan their expenditures, work out a budget and stay afloat even in gruelling times.
Plan Long-Term Investments
---
More often than not, small-businesses become so focussed on dealing with their short-term issues and finances that they forget to pay attention to the big picture. While it is incredibly important to manage the issues at hand before looking at the big picture, losing sight of what lies ahead also comes at a price. Small businesses need to plan ahead of time so that they can grow and expand their business. However, concentrating only on the immediate circumstances can easily lead to these businesses losing sight of their long-term investments and finances. However, with a financial plan in place, this problem can be easily mitigated.
Financial plans usually have a forward-looking approach while also tending to the immediate picture. This helps small businesses to grow, plan long-term investments and expand their reach. A well-structured financial plan helps the business owner to look into aspects like cash optimization and budgeting and, therefore, allows them to stay on track. Therefore, a financial plan can be viewed as the blueprint for the business's continuous growth and improvement. If you are considering expanding your business, you might want to consider taking out a larger, government-backed loan, such as an SBA loan from Kapitus.
Spot Trends and Stay Ahead of the Curve
---
A business needs to make several decisions over a period of time. It also needs to spot trends and stay ahead of the curve if it is to grow over time. However, with the number of decisions a business makes, it might at times become cumbersome to tell which decisions led to the enterprise's success and the ideas that failed to work.
However, a financial plan can help businesses analyze every aspect and identify the strategies that worked in favour of the business. A financial plan helps small businesses set quantifiable goals, which in turn, help the enterprise to grow and stay ahead of the curve. The owner finds it easy to understand which factors led to the increase in the revenue, the trends that worked well and the measures that he must take to expand the business.
Summing Up
Small businesses have several factors to consider for their growth. And having a financial plan in place is just the first step to ensuring that the business is taking a step in the right direction. A financial plan helps small businesses to measure their growth, develop efficacious strategies and plan long-term investments. Therefore, it is utterly important that businesses, no matter what their scale, work on a financial plan from day zero so that they can grow and chart heights of success. A business has several impediments to overcome. It cannot always run high on profits and keep losses at bay. Losses are, therefore, an inevitable part of any business.
However, a financial plan acts as a cushion that absorbs the financial shock and helps devise strategies that can help the business on the road to recovery. The need for a sound financial plan is all the more important for small businesses. This is because a small business does not always have enough room to experiment or incur losses. Therefore, the takeaway from this discussion is that financial plans are imperative for the growth of a small business, and business owners must employ the right measures to develop a carefully structured financial plan.