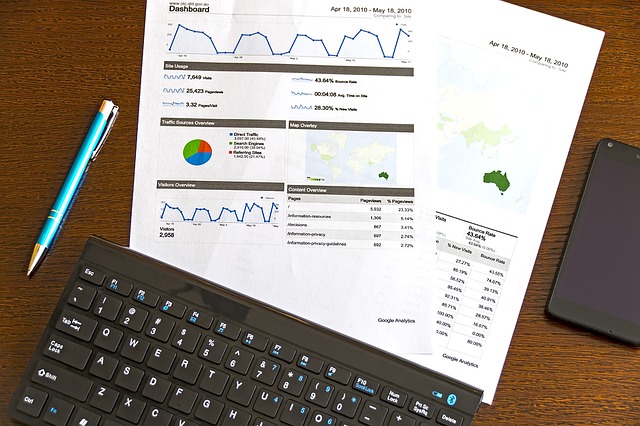 How do I become a Senior Marketing Analyst?
In a product inundated market, it is important to understand how your product or service stands out differently from the offerings. Marketing is essential to help serve clients a superior customer experience and gain a unique standing in the market.
The role of a Senior Marketing Analyst is to analyse market trends, patterns and consumer preferences for helping positioning services and products accordingly.  If you are looking forward to become one, then study master's degree in data analytics and marketing for developing the ability for strategic decision-making and play an advisory role in your future career prospects.
Qualifications required
---
To be a senior marketing analyst, it is important to pursue a bachelor's degree in market research or any equivalent. Generally, market analysts have degrees in statistics, mathematics and computer sciences or even marketing and communication. Some positions also require senior marketing analysts with a MBA or programs in marketing research.
Roles and responsibilities
---
The role of a senior marketing analyst is as follows:
Analysing business trends and predicting marketing trends
Collating important data through client surveys, feedback questionnaires and voting options
Analysing data on clients, market conditions and consumers through statistical software
Breaking down and interpreting data into insights captured through graphs, tables and reports
Running effective marketing campaigns to promote services/products to target audience
Analysing the success of campaigns and initiatives through analytics and metrics presented through reports
Offering suggestions for developing various types of marketing collateral ranging from brochures to case studies
Evaluating data through statistical methods and software
Developing product pricing and looking for potential markets
Prepare budgets for marketing activities and measure the ROI
Qualities to be developed
---
In order to analyse, process and infer insights from huge data and information, marketing analysts need to develop and hone their analytical skills
To gather data, interpret and present it in an informative yet attractive manner, senior marketing analyst needs to have good communication skills
Attention to detail and understanding the finer nuances is necessary as the role involves data analysis
Ability to connect dots with given information and recognize recurring patterns for valuable insights
Technical skills
---
Since senior marketing analysts dabble in data, it is important for them to have knowledge of how to run SQL database, basic programming skills, experience with Business intelligence and reporting software and data visualization.
Roles to explore
---
As a senior marketing analyst, you can also try these roles:
Brand Manager – This is a lucrative role that involves devising branding strategies and ensuring sound overall brand presence of the company's products/services.
Management analyst –Their role involves conducting organizational studies, prepare standard operating procedures and manuals for the management's benefit. They also design workflow systems and put important procedures in place.