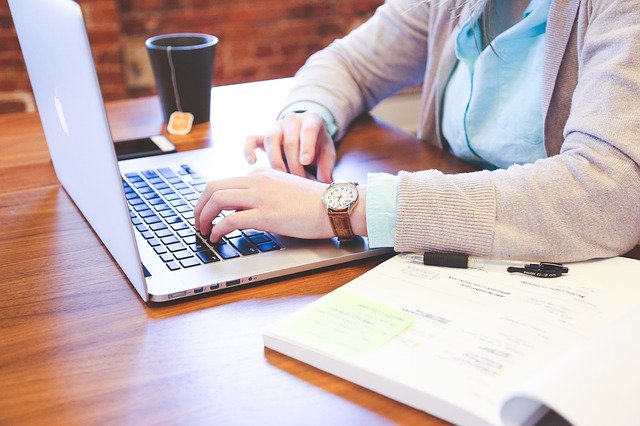 The 9 Best Inbound Marketing Tools
Today I want to introduce you to several selected tools that every incoming marketer should use in their daily work, which will free up time for more important marketing tasks.
Project management, competitive analysis, keyword research, and the creation of an editorial calendar are all the tasks that we carry out daily and which we all would like to spend less time on. So:
1. Trello
---
Yes, project management can be simplified! Trello is one of the best project management platform that I like due to its flexibility. Inviting everyone who participates in a specific project will help you keep track of the progress of various tasks. We use it ourselves to manage our calendar and collaborate with our customers.
One thing that I particularly like about Trello is that it sends us separate notifications for each project we are working on. Whether it is used to create a content calendar or to manage ongoing projects, Trello is a very convenient tool that anyone can learn to use.
2. Compete
---
I discovered this tool while watching an online interview with Avinash on the subject of competitive analysis. As we all know, this step is crucial when developing digital strategies. Various tools allow us to analyze the activities of our competitors on the Internet, but I really like Compete because its data is very accurate and the device itself is quite easy to use.
The tool will help you analyze competitor sites and the traffic that they generate on social media, this will help you see a global portrait of your competitors' presence on the Internet and make appropriate strategic decisions.
3. Followerwonk
---
Want to know how to find good, influential, and active followers on Twitter? The audience that is influential in your area of expertise and that follows and interacts with your competitors is the people you need!
Followerwonk is a paid tool, but it has a million options that will help you!
Followerwonk is the best in every way to account tweet analyze account tweets. You can find the influential user in your niche and classify the result according to the number of tweets, followers and such parameters as age and social authority.
This is only the first thing you can do with Followerwonk.
You can also compare different profiles and get a complete report, including the number of followers, the number of tweets, social power, the percentage of retweets, the percentage of @contact and the percentage of URLs of tweets, which gives you an idea of what your competitors are doing on Twitter.
You can also analyze your followers and the people they follow. This feature can be very useful if you want to follow and interact with the most influential followers of your competitors.
4. Buzzsumo
---
This tool can help you identify the most popular articles according to a specific keyword! Therefore, it can help you find new ideas, topics and trending articles to help create content, as well as identify social media on which X or Y content makes the most significant noise.
Since content creation is the heart of any inbound marketing strategy, Buzzsumo can be very helpful and save you time by finding trendy content to create or share with others!
5. Topsy
---
In Topsy and Buzzsumo have some common ground, both of them can help you put together an amazing calendar content by sorting trending topics and articles. However, Topsy focuses on texts that certain subjects share on Twitter. Thus, you can answer various tweets of a particular topic, even if you do not follow these texts, which will help you spread your network and strengthen your position on this topic.
6. Soovle
---
Explore your audience as part of a good inbound marketing strategy, knowing what keyword they are looking for on various search engines. Soovle can help you keep track of your keyword campaigns every day and make sure you're still in the game!
7. Compfight
---
No one wants to receive emails asking them to remove images due to copyright infringement. Compfight is a very important tool because it helps you find images that are free of copyright protection and that you can use on your site. You just have to enter a keyword in the search bar, as you would on Google Image, for example.
8. Mailchimp
---
Sending letters is an important part of any inbound marketing strategy. Therefore, to find a platform that allows you to do this and access full analytical reports – as if to find gold! Mailchimp can be the best friend of every incoming marketer because it is powerful and free! Mailchimp allows you to access data such as email opening speed, click-through rate (CTR) of your links, and the number of unsubscribed from your campaign.
Send a newsletter with this program – like two fingers on the asphalt! You register, import the mailing list, and everyone is ready to mail the list! You can also link your Mailchimp account to forms to automatically update your contact list.
9. Unbounce
---
Building landing pages is also part of the inbound marketing process and this is what Unbounce does. It will help you create a page, make a design, and optimize it with an integrated testing tool.
Perhaps you have your own set of tools that helps with everyday tasks. If so, then replenish the list by adding and introducing your own examples below in the comments. Let's study together!