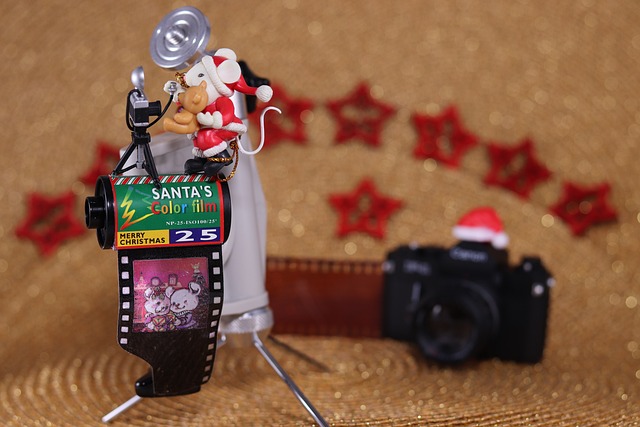 Best Movies to Get You in Christmas Holiday Spirit
Christmas is just around the corner. For most of us, who are stuck in elaborate daily routines and desk jobs, the holiday season also brings a lot of workloads. Companies audit their budgets during December; some businesses get ready for the closing season while others think about hiring part-timers. In addition, most people leave for their hometowns for spending some quality time during the Christmas holidays and there is a huge shortage of workforce. So, the workload becomes even worse for the people staying back. Therefore, Christmas and adult life might not sound like a good combination, especially if you are buried in a ton of workload.
As an adult, you have to make a conscious effort to get into the holiday spirit. Most of us get ready for some gift-giving sessions; some get ready to throw on their aprons for Christmas baking; while other people choose to watch Christmas movies while rummaging through their Mariah Carey and Micheal Bubley music collection. No matter what route you follow, it is all about what offers you maximum comfort and triggers nostalgia.
If you are thinking about getting into the holiday spirit, you need to start with some fun Christmas movies. To relish these movies, you just need a steady internet and an online streaming site. If you are currently looking for fast and affordable internet, you can explore WOW Internet Español.
Best Movies to Get You in Christmas Holiday Spirit
Most Christmas movies have simple feel-good stories without any elaborated drama. These movies are easy to follow so you can easily play the min the background while completing your daily house chores. You can wrap the gift, bake something good for Christmas dinner, or just cook something good. However, no matter what movie you choose, we guarantee that you will enjoy your time while sipping on some hot chocolate.
If you are looking for festive movie suggestions, here are some of the best feel-good Christmas movies to help you kick-start the Holiday season:
1. Spirited
Available on: Apple TV+
Duration: 2hr. 7min
Theme: Fantasy, Horror, Comedy
Christmas, fun, and some Ryan Reynolds never go wrong. Well, practically not in that order. Imagine mixing a simple, cheerful movie and then adding a bit of comedy and horror to it. Maybe, you will feel this is not just another Christmas movie and you are right. Spirited is a modern rendition of A Christmas Carol. If you are tired of the normal rom-com Christmas movie, this movie will become your holiday favorite, this Christmas.
From funny banter to comic timing and a splash of sarcasm that will make you go "Typical Ryan." According to critics, this movie has "hands down the most famous cast," and they are not wrong. Packed with the perfect blend of wit, music, and exceptional story, Spirited is a must-watch.
2. Three Wise Men and a Baby
Available on: Peacock and YouTube
Duration: 1hr. 24min
Theme: Comedy, Family, Drama
Starting a Christmas season without a Hallmark movie is impossible. Trust us, we have tried and it does not work. If you have been watching Hallmark movies, the grand cast will surprise you. Starring the biggest Hallmark stars from the most loved Christmas movies, Andrew Walker, Tyler Hynes, and Paul Campbell bring a story that is fun, engaging, and has good comic timing.
Another unusual story where three brothers bond while taking care of a child, this story will leave you in laughing fits. However, we do not guarantee you will be able to multitask with this movie because you will surely be engrossed in the story.
3. Disenchanted
Available on: Disney plus
Duration: 1hr. 58min
Theme: Fantasy, Fairy Tale, Musical
Are you thinking of skipping Disney fun this Christmas season? Well, we will never let that happen. The sequel of Enchanted, Disenchanted brings the good, bad, and ugly sides of adult and married life. This might not look like a classic Christmas movie with the holiday theme and some snow, but it is a feel-good movie to bring you out of your work stress.
Starring the legends, Amy Adams and Patrick Dempsey, this movie will be a fun bonding experience with family and friends. With a perfect blend of music, magic, and a traditional fairy tale theme, Disenchanted is a family movie that will get you kicking your shoes and cuddling on the sofa.
4. Hotel for the Holidays
Available on: Freevee and YouTube
Duration: 1hr. 24min
Theme: Rom-Com, Family, Drama
A good rom-com can never hurt anyone, especially if it stars a kind-eyed ginger with a mesmerizing voice. Did we unintentionally describe Riverdale fame, Madelaine Petsch, well that is a conversation for another time. With a mix of easy-to-follow story, romance and drama, this movie will bring you back to the Suit Life of Zack and Cody days.
From fancy hotels to perfect dresses and handsome bellboys, this movie is a true feast for the eyes. The best part is the story in itself, which involves a love triangle followed by some emotional drama and a lot of good-looking people.  The best part is that you will get to see this movie for free.
5.  Falling for Christmas
Available on: Netflix
Duration: 1hr. 24min
Theme: Rom-Com, Drama, Family
You might think, "Falling for Christmas" is another fun rom-com to relish this holiday season. Well, technically, you are right but what if you add some big star twist? Have you changed your mind yet? Starring the ravishing Lindsey Lohan, this movie is enticing enough that you will forget all your worries.
Cast as a spoiled heiress who happens to lose her memory and finds herself in a completely humbling place. From meeting her new Prince Charming to find out who she is, this movie will make you question the true value of love, friendship, and relationship. For most people, the plot is predictable but the movie will convince you to stay hooked to the screen until the end.
Wrap Up
Christmas is more about family than spending some alone time. However, before you get to meet your family this holiday season for the grand Christmas dinner, these movies will keep you company.