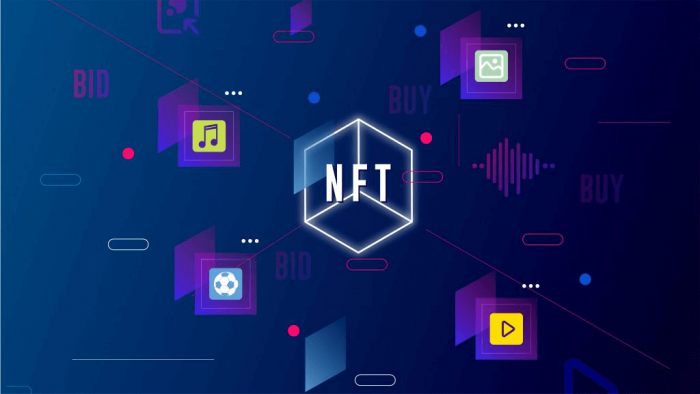 3 Tips for Finding the Best NFT Wallets For Your Collection
NFTs have definitely been taking the world by storm lately. They have become extremely popular a rather short time after their appearance, and people all over the world are doing their best to be a part of it all. In other words, people are building and launching their own collections, in hope of earning a profit. The fact you're here tells me that you're planning on doing the same thing, but you're first taking some time to get more info on all things NFT.
Well, one of the things that you will have to get much more info on is the NFT wallet. Saying "wallets" would be better, though, as there are various ones out there right now. That is precisely what is confusing you, isn't it? If there were just one wallet, you would have probably been done with this entire process right now. In other words, you would have already launched your collection, since you wouldn't have to agonize trying to choose the right wallet.
The thing is, though, that there are numerous different options out there, and you'll need to get your facts straight on this whole topic before making concrete moves toward it. To be more precise, you'll have to learn precisely how to choose the best wallet for your NFT collection. The good news is, I'll help you out with that, by providing you with a few tips that will help you go through the choosing process successfully.
What Is an NFT Wallet?
Before we get to those tips, however, I want to cover the basics. After all, it would be quite weird of us to start talking about the process of choosing among these wallets if you do not even know what they exactly are. So, let me make things perfectly clear here, to make sure that you understand everything perfectly and that you're ready for getting one of these for you.
Anyway, an NFT wallet is basically a device or a platform that allows you to store or trade your actual digital collectibles. The word "store" might be a bit misleading, though, because things work a bit differently in this world. Basically, the collectibles are stored on the blockchain, but the wallet allows you to access those. I suppose this is clear to anyone who has ever done any research on blockchain technology in general.
Why Is It Important?
Given that the wallet does not exactly serve to store your collections, and it simply serves as a means of accessing them, you might be wondering one thing right now. Why is it so important in the first place? Well, if you thought that you could launch and trade in this world without a wallet, you were definitely wrong. It is important because it basically allows you to access the blockchain and the servers of the marketplaces, as well as to create your NFTs and mint them. In addition to that, it provides great security, meaning that your NFT collection will be quite safe this way.
How To Choose the Best NFT Wallet For Your Collection?
Now that you understand what these wallets are and how important they really are, it is time to get to the main topic of the day. In different words, it is time for us to help you figure out how you can choose the best possible solution for your actual collection. I am sure that you don't want to rush into making this choice and I am sure that you want to do everything the right way, so let us give you some tips on how to actually do that.
There are, without a doubt, some quite important steps that you'll have to take when aiming at finding the best NFT wallets, and I am now going to take you through those. Perhaps the most important thing to remember here is that you will need to be thorough and diligent when doing the research because weak-kneed with it will not really bring any great results to the table. Since we are basically talking about your assets and your money here, I have no doubts in my mind that you are ready to put the necessary effort into all of this, so let me tell you about those important steps you'll have to take.
Get Suggestions
You might not be an expert on NFTs, but there is a chance that you know at least one person who has extensive knowledge on this topic. If that is the case, then you already have the upper hand, because that person will be ready to tell you what you need to know about those various wallets that exist on this market today. Simply put, they will give you their suggestions on the wallets you should consider choosing, which will undeniably be of great help. Of course, make sure to talk to people you trust if you want to get the best advice.
Explore Numerous Options
Instead of simply jumping right on board when you get your first recommendation, here is what you should do. Take all the time you need to explore numerous different options, because you might miss out on some great ones if you don't do this. Use the Internet to find various wallets and then take your time to research all of those in great detail.
Read Reviews
When trying to do detailed research, there is one useful thing that you should absolutely remember. Basically, there are a lot of comprehensive and helpful reviews out there that have been written about those various NFT offers, and reading those will undeniably help you make the best possible choice. The reviews will tell you practically everything you need to know about the different options you have come across, and they will provide you the lists of the best NFT wallets that you should consider using. So, make sure to devote some time to those reviews.