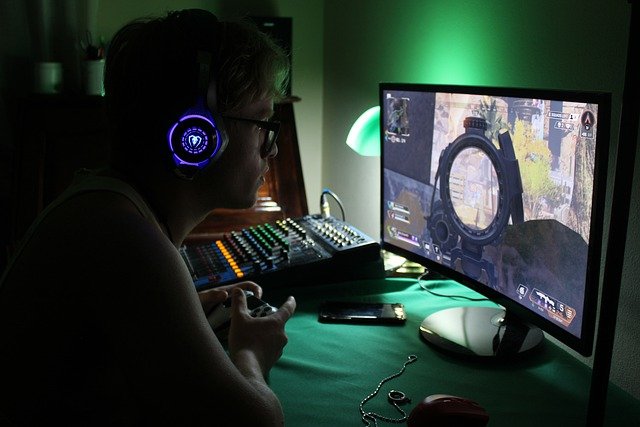 5 Best Voice Changer Apps for Discord in 2023
In this blog, we will include the top 5 best voice changers apps you can use to have fun on Discord. Some of these voice changers are free to use or are premium.
Voice changer Apps for Discord Server are being popular amongst youngsters due to the features they offer. Live gaming streaming, playing pranks, anonymous vlogs, these voice changers are attracting discord fans rapidly for many obvious reasons.
In this blog, we will include the top 5 best voice changers apps you can use to have fun on Discord. Some of these voice changers are free to use or are premium. However, premium voice changers offer additional features like audio effects, noise cancellation, online gaming optimization, etc.
Your preferred voice changer can vary according to your needs. For example, some voice changers do not provide live streaming functions, but you can edit pre-recordings and manipulate your voice to sound different. Moreover, there are voice changers that let you broadcast with real-time effects.
Let's dive into the world of voice changer apps for discord!
MorphVox
---
(Free & Pro)
MorphVox is very popular amongst streamers due to its crystal clear voice editing quality. This free software is a new sensation amongst voice changer app users on Discord. The best thing about this app is that developers keep upgrading it with new features.
MorphVox lets you add background music while broadcasting games online or playing multiplayer games with your friends. Additionally, high-quality noise cancellation works like a charm. MorphVox copies your voice to optimize the voice changer accordingly. It gives a more realistic touch to your changed voice. MorphVox can be downloaded from Screamingbee.com.
Features
High-Quality Noise Cancellation
Ultra quality optimized voice morphing
Live game streaming & voice chat support
Add background music during real-time chats or recordings
Clownfish
---
(Free)
This freeware app can be installed into windows systems to use for multiple apps. The app supports voice modifications in Discord, Skype, Steam, Hangouts, etc. Users can use this software to add sound effects like Aliens, Mutation, Helium Pitch, Radio, etc. It also provides an option for custom pitch, which can be used to manipulate the sound effect as required.
Clownfish supports operating systems like Microsoft Windows 7/8/8.1/10. Moreover, it comes with an inbuilt music player supporting various formats of an audio file. You can download Clownfish from its official website clownfish-translator.com.
Features
Inbuilt music player supporting various audio formats like mp3.
Multiple voice effects
Supporting other apps like Skype, Steam, Hangouts, etc as well.
Supports real-time voice change.
VB-Audio Voicemeeter
---
(Free)
VB-Audio Software is a free to use application most advanced users prefer. The usage of this application requires a little bit of technical knowledge, as it provides support to various audio and mic hardware and applications.
This application is mainly used for voice mixing. In other words, it does not have specific effects to change voice, but users can use its functions to create fully customized effects. The app can be used with Skype, Google Voice, Discord, etc. Moreover, it can also be used to record audio podcasts or radio programs.
Users can use it during live streaming or multiplayer gaming as well. It provides real-time effects to maximize the experience.
Features
Live streaming or multiplayer gaming support with real-time voice effects.
To record podcasts or radio programs with effects.
Compatibility with Windows XP, Vista, Windows 7/8/8.1/10 (32/64 bits)
AV Voice Changer Software
---
(Free Trial/ Paid)
This voice changer software comes with a free trial version to use. If liked, you can purchase it for $99.95. The price provides you with a license to use this software for the lifetime.
AV Voice Changer can be used to manipulate every aspect of your voice. You can sound like a child, a man, a woman, however, you want. It can make your voice pitch deeper, younger, higher, or older. Moreover, it also provides you the ability to save your audio with effects to use later.
Apart from changing the voice, you can also edit your existing audio files with this software. You can use it to split audio files, to mix them, or to apply effects on your saved files. The vocal modification can morph the pitch and timbre of your voice. But the fun doesn't stop here. The Voice Comparative feature lets you import someone else's voice and manipulate your voice to compare and imitate.
Current version DIAMOND 9.5 has successor versions as well. Which are available on the official website audio4fun.com. Older or lighter versions can be installed on low configuration systems.
Features
It provides real-time voice morphing support.
You can quickly morph the voice and convert multiple audio files at once.
It provides 30 voice effects, 70 background effects, 17 non-human voice effects, and 40 plugs in audio effects.
Can be used to create radio shows, background music, podcasts, etc.
A free trial is also available with limited features.
Voicemod
---
(Free)
Voicemod is one of the most popular freeware apps one can use. The app can be used to manipulate voices with high accuracy. It can be used for real-time voice effects as well as to edit old audio files. You can use this app in Discord, Skype, VR Chat, to manipulate the audio in real-time. The application supports live streaming or multiplayer gaming chats as well. Apart from gaming, you can apply real-time effects during virtual meetings. These effects include voice morphing and AR face filter apps too.
Voicemod offers more than 50 voice effects. These voice effects include Android, baby voice, robot voice, Alien, etc. The best thing about this app is that it supports low configuration systems as well. Even old systems can run it and provide high-quality outputs to their users.
Features
Real-time voice changer support.
AR Face filters with voice effects
Integrated system support to make it usable for all applications.
Optimized for low-end systems.
80+ voice effects to enhance your experience.
Now that we have informed you about some cool voice changer apps, we want to tell you about something else as well, especially, if you own a business. If you own a business and you run it traditionally, you might want to rethink now. Because, the world is getting digitized and there might be multiple benefits of digital transformation for your business.
Nowadays, almost every organization is entering into the world of digital. It is happening because of technological development. Nowadays, customers have easy access to smartphones and the internet. They do not want to visit physical stores for everything all the time. So, businesses need to approach customers to show and offer services or products they provide. And it is possible through digital transformation.
To begin with, you can take the help of digital growth experts. You can even hire third-party developers or one of the best mobile app companies to build an app for you. These apps can help you in approaching more customers, providing them easy access to your product or service catalog, etc.
Now, if you are planning to do that, app developers can also help you with different elements you need to consider before the app development process. For example, a suitable platform for your app, the user interface, content to display, or how much android app development cost.
Mobile apps can help you in approaching your customers to offer services, to get feedback from them, for surveys, or even to hire staff for your organization. Some businesses also prefer using digital tools to provide business information and updates on their platforms. There are endless benefits of digital transformation, if you do it right!