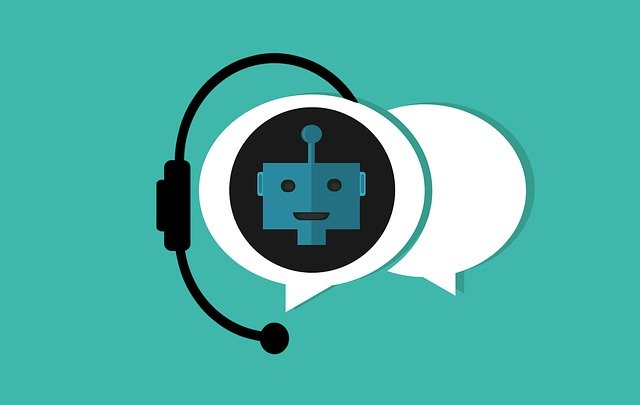 20 Best Discord Bots to Improve Your Discord Server
Discord is the most popular platform for gamers to communicate with each other. Here are top Best Discord Bots to Improve Your Discord Server.
If you are gamers, then you must be aware of the Discord. It is currently the most popular platform for gamer to communicate with each other. It is a new type of chat system which involves servers.
The servers of the Discord are highly customizable. You can select people who can join the servers and can even restrict people. But the best part which comes with Discord is that you can add bots to do some of your jobs to make the communication more fluent.
The bots can help you with many features when you're playing games. Out of all the fun features, the most loved ones are ad-on. The sheer number of the bots can confuse a first time user. So, we have segregated top bots that can help you to enhance your discord experience.
Cools Discord Bots to Enhance Your Server
Discord can be a wide jungle for new users, then here some of the bots that you can integrate in your servers to boost your experience.
1. GAwesome bot
If you are looking for a bot that does not only help you with the chats but also bring out something new to the servers, then a GAwesome but might be the perfect pick for you. This bot act like your manager in the server. It can kick members out due to their spammy nature, and it even awards the members who follow all the chat protocols.
2. Tatsumaki
If you are gamers and like to stream and communicate on discord with your audience parallelly. Then Tatsumaki helps you in several ways. It can welcome any new member who joins the chat, send them notifications about the next streams, and act like your discord assistance. It does not restrict itself to chat only; it can edit the bot setting from the dashboard as well.
3. Mudae
Discord has become an important platform for the anime fans where they gathered to share their knowledge on the anime series and episode. If you are also one of the anime fans and conduct this kind of community meet, then Mudae might come in handy.
Mudae bot comes with several anime and gaming characters that make the chat room lively. You can even play mini-games in the chat room where you can fight against the other characters.
4. Dank memer
It is one of the top bots that you will find in discord, and why is that? Because it caters to the meme bots. With this bot's help, I can create memes with just a few clicks, edit images, and command this meme to perform in a specialized nature. This bot helps you to create more than 100 kinds of real-time memes.
5. Rythm
We are talking about bots for android gaming, anime, and chatting, then how come we forget about music bot. Rhythm is a music bot that collects different kinds of your favorite music from several platforms to one place. This bot's popularity is so high that it has already been used on more than 6 million servers.
6. YAGPDB
YAGPDB is yet another bot that helps the user to manage several tasks on the server. It stands for "Yet Another General Purpose Discord Bot." It is an advanced version of the older general bots. It has some of the new features that the older bot does not have. This is the reason why it becomes popular overnight.
7. Dyno Bot
Dyno bot is one of those kinds of bots that are installed first. It is one of the most common bots that users install. The reason is very simple. This bot is simple to use and has several features that can be used to make communication with friends fun. It controls the dashboard and controls the flow of the communications.
8. Sesh
For how many years have you been using Discord? Do you know that there are no scheduling features, calendar, or any management features in the discord? After seeing this, developers have developed a bot that can perform these features. Sesh is a bot dedicated to the management, scheduling, and calendar and setting up reminders.
9. MeMezBot
Memes have been a new way to share thoughts most amazingly. If you are one of the people who like memes or create memes, then MeMexBot might be the best bot for you on discord. It helps the user to create and post memes on several platforms. And believe me, it can really create fascinating memes.
10. Zander craft
This is one of my favorite bot, and I have been using it for quite a while now. You can say that this bot specializes in chat rooms with several features. It can help you with lightning-fast chat messages, and you can send Gifs and even send hi-fi music.
11. Nugget Bot
Nugget Bot is a multipurpose moderation bot. If you are bored with the same moderation bot that you have been using for the past couple of years, then it is high time you change to Nugget Bot. It brings some new features and a range of new moderations; once Nugget Bot is integrated with your dashboard, you can control everything in the chat room server.
12. Epic RPG
Epic RPG bot is mostly used by gamers. This bot helps the user to maintain the loyalty of their audiences. With this bot installed, you can command Epic RPG to find coins, hunt, and loot. The advantages do not restrict to that. You can even command Epic RPG to fight other players or to take part in exploring dungeons.
13. Octave
Octave is a music Bot. it integrates several music platforms to find the best music for you and play them to you. The users have the freedom to choose any song. They can even play, pause, and change songs. The best part of this bot is that it has good uptime. That means it will enforce extra load on the server.
14. MEE6
If you have a large scale audience on the discord servers, then MEE6 is the best bot to handle them all. This bot really comes in handy for the content creators who have large audiences. You can set the bot to welcome the member and ask the members to fill certain roles to maintain the server's friendly environment.
15. Carl-bot
There is always one person in the group that is efficient in many things and makes it hard for the people to decide on what they specialize. The same thing can be said for the Carl-Bot. It does so many things that it is hard to say in what it specializes in. Among all the features, one feature that stands out is the reaction roles. The members can choose a reaction to comment and Carl bot will assign them a role to play in the server.
16. Discord Tip
The cryptocurrency market is growing rapidly, and if you are part of that market, then you can use the Discord tip bot to automate cryptocurrency tipping. There is not much use of the discord tip other than commanding bot to make transactions and sending tips among friends. You can also keep tabs on your crypto investment.
17. Strodl
It is a multipurpose bot that can be used for various things. With the help of Strodl, you can play cards with your friends, play adventure-based games, and stream HD music. It can also be used to create an economy on the server. Though it is not as good as an economy bot, however, it fairly comes close to that.
18. Pro-Bot
The pro bot is the best dashboard interface bot that you can get in the market. It is one of the oldest bots in existence and is still competing in the market. This shows how competent this bot is. It caters to several features like welcoming messages, viewing dashboard stats, moderation queues, and automatic responses to the predetermined messages.
19. Typical Bot
As the name itself suggests that it is a typical bot that helps moderation with several features. It can soft ban people, block spam messages, and, if needed, can completely kick out from the server. In addition, you also get gaming features that allow you to enjoy mini-games with your friends.
20. Trivia Bot
We all know that discord is a voice chatting platform and room to discuss post-game matters. However, if you can Trivia Bot, you can add new fun factors to the post gaming sessions. It has over 3000 questions from all over 24 categories to test your knowledge.
Summary
Now that I have talked about the top discord bots, we are at the end of our conversation. I hope that I was able to pick the most like bots. And hope that your favorite bots are also there on the list. If you still think that I have missed out on some of the boots that you would have liked to be on the list, then why not reach out to us via the comment section.