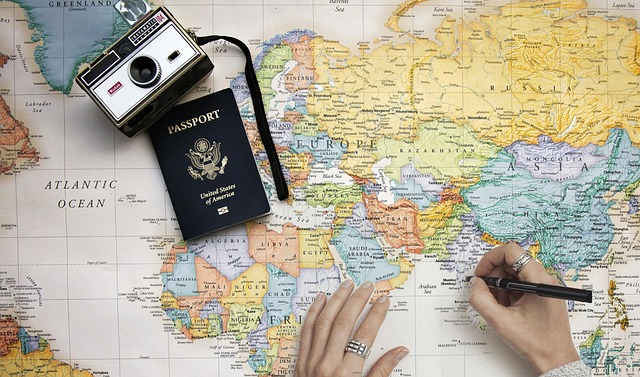 6 Budget Vacation Ideas to Get Away Without Spending a Lot
Families in the U.S spend approximately $160 billion annually on trips. It's not surprising to find out that most of this money isn't spent on meaningful trips!
Trips and vacations aren't always about spending enormous amounts of money.
Need to get away but don't have a lot of cash? Check out this list of budget vacation ideas for your next affordable destination!
Do Local Tourism
---
Most people don't bother visiting local attraction sites that lure international visitors. It's not surprising that most New Yorkers have never looked for the Statue of Liberty. If you can't afford an expensive trip, have a vacation in your town by visiting famous places that you tend to ignore.
As a local tourist, move to different locations that will give you unfamiliarity and adventure. Avoid sleeping at home and book a guesthouse or hotel to feel that tourism vibe.
Visit National Parks
---
Try camping because it's quite cheap. You'll spend approximately $15 per night on camping in most national parks in the U.S. Some parks offer visitors cabins, so you'll still have a great experience if you hate camping, but you want a cheap vacation.
Book in Advance
---
Most people tend to ignore this, so they end up rushing their trips and spending a lot on transportation and accommodation. Planning gives you enough time to compare costs and book early to avoid unnecessary expenses.
Why Not a Last-minute Cruise?
---
Although it's usually an expensive affair, the last passengers get some incredible deals. Book for travel just before departure when cruise lines struggle to fill the ship. Additionally, cruise operators offer cash vouchers and onboard amenities to make the deal sweeter.
Booking in advance for months or a year, allows you to incur low early bird fares. Visit a travel agent if you want to travel in a group. With a good relationship with such agents, you will get a better deal than booking online.
Use these budget travel tips to go on a luxury cruise to Mexico.
Being Different is One of Budget Vacation Ideas
---
Ignore the most popular tourist attraction sites and try out other cheaper destinations. For example, visit Budapest and skip Paris or plan a trip to Bolivia instead of Brazil. Check online for more affordable travel alternatives around the world that most people tend to overlook.
Instead of planning your vacation during summer, try winter or spring. The best thing about these less popular options is that you get to enjoy more due to fewer crowds.
Find Free Places to Stay
---
Make use of your family members or friends who live in fascinating places. Visit their town and ask them to allow you to sleep on their couch or spare room.
If you can't find anyone living in such a place, check online for amazing places to stay for free. You can as well try other cheap options such as house swapping and house-sitting.
Nothing can stop you from exploring the world if you have these budget vacation ideas. Contact us today if want to learn more budget travel tips.