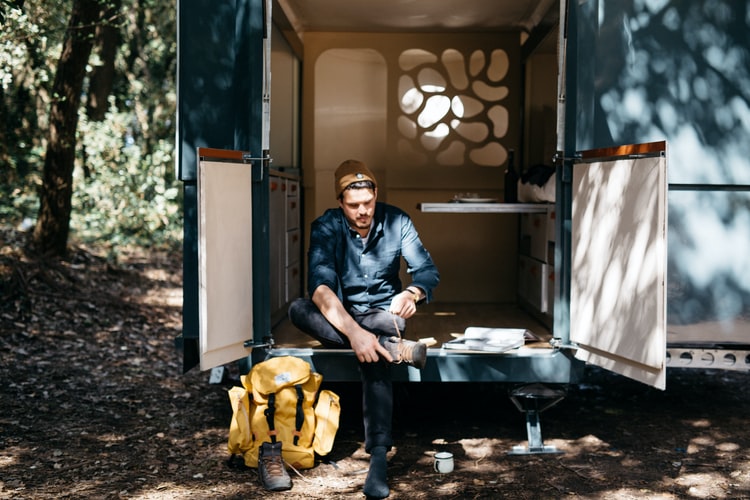 What You Need to Know About Buying an Amazon Tiny House: 5 Amazon Tiny Houses You Can Build Yourself
You already know that you can buy a variety of things from Amazon. But do you know that you can as well get a house on Amazon? Well, it seems the online shopping giant sells a variety of tiny homes that you can build yourself to save money.
Many people have turned into tiny houses in the past few years. From the increased cost of living to just wanting to live tiny, many reasons would make people want to buy tiny homes.
While owning a tiny house kit may seem challenging, Amazon has made it possible for people (especially the young generation) to get the amazon tiny house kit delivered to them at the press of a button. These tiny amazon houses are simple to build, and so you can build them yourself or hire someone to do it for you at a low cost.
The best thing is that you can get a variety of tiny house kits on Amazon. What's more, you can get bigger houses at a lower price than the traditional apartments if tiny amazon houses seem too small for you.
Read along to learn about some amazon tiny house models you may want to buy. But before that, let's look at the pros and cons of getting an amazon tiny house.
Pros and Cons of Getting an Amazon Tiny House
---
Many benefits come with purchasing a tiny amazon house. Just like when shopping for any other product on Amazon, getting a tiny amazon house is convenient. Ideally, you'll need to scroll on your Amazon account and order your tiny home.
Another benefit of getting an amazon tiny house kit is that, in most cases, it comes with free shipping. What's more, you will receive your amazon tiny house kit within one or two weeks of ordering.
One of the downsides of buying an amazon tiny house is that it will be delivered in pieces. As such, you will need some assembly skills to build it.
Also, you may not get the necessary support if something unexpected happens while assembling. This can be a huge problem, especially if the amazon tiny home kit does not have a warranty.
Tiny Amazon House kits You May Want to Buy
---
1. Allwood Escape
This tiny house may be ideal for you if you're looking for an outdoor dining wooden cabin. Among other things, it features a 113 square feet interior space, front door set, and window. The windows open outwards to allow free circulation of air.
You can also extend the roof overhang to create outdoor dining. It costs about $5,350.
2. Lillevilla Escape | 113 – Square – foot cabin
This tiny house kit from Amazon is easy to assemble. Ideally, it takes about two days to build. Although it is a tiny house, Lillevilla allows users to create space for a garden, or even hobby tools and supplies.
As with other amazon tiny houses, you don't need many tools to construct or assemble the house. One notable downside is that the house will not come with a foundation or even shingles.
As such, you will need to add floor and roof insulation to use the house comfortably all year round. You can get Lillevilla Escape for as little as $5,350.
3. Lillevilla Cabin Getaway
If you're looking for an excellent vacation cabin, then Lillevilla Gateway may come in handy. It is a large cabin measuring about 300 square feet, and thus it can accommodate many people. It also features a sleeping loft.
This cabin is made from Nordic spruce. It also comes with a glazed door and windows. This spacious cabin doesn't, however, feature interior furnishings and roofing shingles. You can have this spacious cabin shipped to you for free, with only $18,800.
4. Goshen Timber Frame Cabin House
This is a perfect tiny house for you if you prefer a log house. It is a 725 sq ft cabin that features enough rooms for a living room, bathroom, and a kitchen.
The luxurious cabin houses feature roofing materials and insulated panels, and as such, you can construct it and move in immediately it is shipped to you. This timber frame kit costs about $59,000.
5. Allwood Claudia Garden House
You would want this 209 square feet structure if you're looking for a guest quest house or want to separate your home and workspace. It is a tiny house made from Nordic wood and is easy to assemble. The best thing is that you can get this amazon tiny house kit at $8,450.