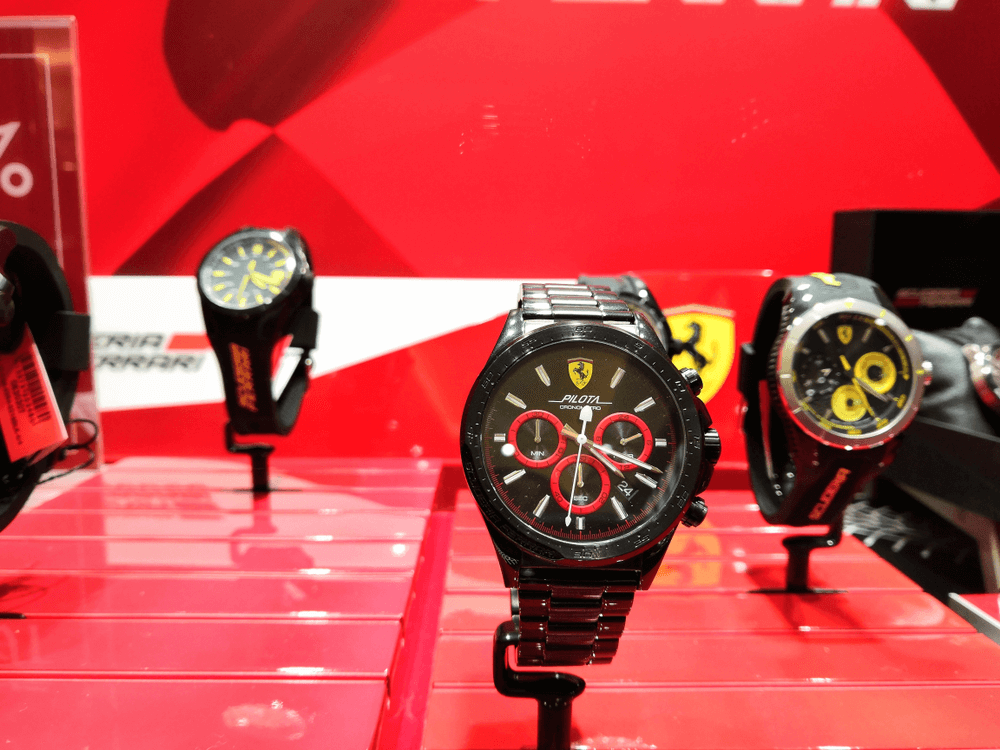 Tips to Consider While Choosing Best Luxury Italian Wristwatch
Watches are a true timeless jewelry piece that men and women all around the world have been using for generations. Yesterday's pocket watch has transformed into today's wristwatch. The most popular timepieces are the ones designed in Italy and Switzerland.
The watches are designed from the finest materials like gold, silver, stainless steel, genuine leather, etc. Some timepieces even include diamonds or other precious gemstones as accents. Swiss-made watches have maintained their prestige, since its inception a century ago. Italian watches are also regarded to be of the highest quality. In this post, let's get to know about branded Italian watches.
Italian luxury watches
---
Many contemporary watches are mass-produced using machines but there are few that get totally handcrafted. However, a brand like Bulgari and Panerai are a couple of brands that have been offering buyers handcrafted pieces. Panerai Radiomir is one such iconic model added to the horology world, produced exclusively for divers.
The brand has a successful legacy of 159 years and a beautiful history in manufacturing precision watch models for the Italian Navy. Radiomir series gets updated often and the distinguishing shapes and crowns employed in these refurbished models garner attention from worldwide watch admirers.
Many esteemed brands and fashion designers offer luxury watch series. You can look for an Italian watch that complements the Calvin Keith suit, Gucci bag, Armani dress, etc.
Things to consider while choosing the best luxury wristwatch
---
With all the sophisticated and elegant Italian timepieces available it becomes challenging. Below are some tips to narrow the choices.
Budget – First crucial factor to consider. All designer and luxury timepieces are not expensive, you can certainly find an affordable one. A mid-range or entry-level luxury timepiece can be perfect if you don't wish to buy a high-end watch.
Materials – As the watch will be worn against your skin, make sure to consider the material it is designed from. You need to be comfortable with the exterior material of the timepiece and its strap quality. Straps may be designed from high-quality rubber, alligator leather, stainless steel, etc.
Timepiece case – Choose a durable material for storing your luxury timepieces. Cases are designed from cheap materials like plastic to costly 14Kt gold. Platinum cases are durable and titanium is a good choice as it is light on your wrist.
Color – You will find timepieces featuring basically every color and imaginable color combinations. You will find neutral, pastel, bold and even flashy color in the market. Even consider the number and make colors. Make sure they contrast well with hands and dials.
Purpose – What is your purpose of buying the watch? Will you wear it only on special occasions or daily? If it is daily than choose a neutral design. Choose a watch that complements your personal style.
Technique – Besides brand, colors, and design consider the mechanism of the watch. Do you like chronographs or automatic watches? What type of dial do you prefer? What about the analog watch? Do you favor numbers or markers to be displayed?
Dials – Readability is a significant aspect to consider while looking for dials. Spending significantly on luxury watch will be money wastage if time cannot be read easily. Arabic or Roman numerals are featured in some dials, while a few feature small diamonds representing numbers.
Opt for branded Italian watch for its superior craftsmanship and technology!