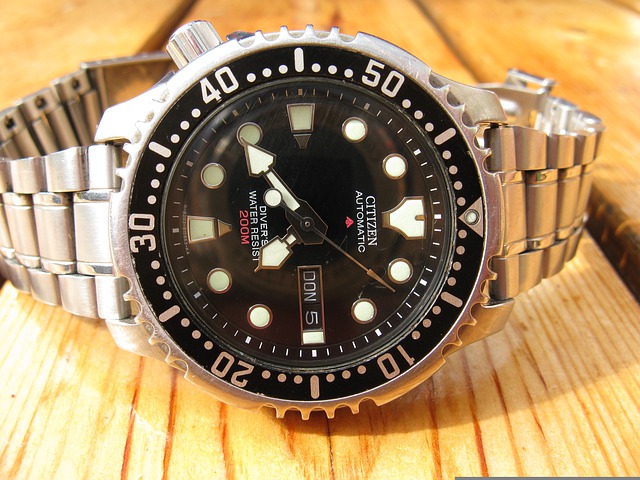 Why A Precision Dive Watch Would Make the Perfect Gift for a Loved One
What is Considered to Be a Precision Dive Watch?
A dive watch, also commonly referred to as either a diving watch or a diver's watch, is defined as a uniquely designed watch meant for diving underwater, meaning that it also has a water resistance of 1.0MPa or greater! When it comes to discussing modern timepieces such as watches, water resistance tends to be one of the most overlooked and taken-for-granted features a watch can possess. For a watch to be truly considered a "diver's watch", it must fall in accordance with the ISO 6425 standard, meaning that it properly passes all test standards and features needed for the watch to be suitable for its intended purpose – diving underwater in depths of 330ft or more.
The History of Dive Watches
Before today's more advanced day and age, watches were extremely valuable when it came to their ability to tell time. This was especially true for professions where time played a critical factor between life and death, especially in combat. However, as war began to evolve, so did the unique features a watch needed to possess. Hence, where the creation of dive watches first came about.
Water resistance was especially important during these times, and watches needed to be able to not only withstand atmospheric pressures but also to hold up to those atmospheric pressures while diving underwater. Today, however, dive watches aren't used for the same purposes as they were back in the 20th century to provide safety to divers. Rather, they're more of a power symbol and an elegant timepiece for consumers!
Why a Dive Watch Would Make the Perfect Gift for a Loved One
It's no secret that today, watches are worn simply because of their appearance and because they're a power symbol for many. With that in mind, a dive watch would make for the perfect gift for a loved one who is near and dear to you. Listed below are a few of the unique benefits associated with owning a dive watch!
Dive watches ensure long-lasting quality
Dive watches are truly made with quality in mind. Although they also tend to look nice, the single most important reason dive watches were made was to provide durability and long-lasting quality to consumers. Compared to cheaper alternatives that are typically made of regular stainless steel, nylon, silicone, or resin, dive watches are made with higher-quality stainless steel and higher-quality leather. In other words, they're nearly impossible to dent and are bound to withstand the tests of time. They also have a much longer lifecycle, meaning that they could be passed down from generation to generation as a family heirloom if desired!
Dive watches are bound to make a statement
Dive watches also make a statement about you and your status in the world. Your loved ones will truly have a "status symbol" on their wrists each and every time they wear the dive watch you gifted them. Not only that, but it's a great gesture of appreciation for your loved ones, as they know just how much they truly mean to you!
Dive watches make partaking in physical and outdoor activities easier
Lastly, dive watches make partaking in physical activity so much easier – especially when it comes to their intended initial use of diving. When you're taking part in physical activity of any sort, it's likely that you won't have your cell phone on you. In this scenario, it's a good idea to have your dive watch handy. Certain dive watches even come with a built-in compass for other activities such as hunting or hiking outdoors, which can especially come in handy when you're gifting the dive watch to an outdoor enthusiast.
Examples of Precision Dive Watches
If you're interested in gifting a loved one with a dive watch of their very own, check out some Invicta watches from the ShopHQ collection below.
Invicta Reserve Men's 52mm Fusion Venom Shutter Swiss Quartz Chronograph Watch
The Invicta Reserve Fusion Venom Shutter is sure to be a gift to impress! Powered by Swiss quartz movement, it comes with a one-of-a-kind, iconic Venom bezel that sits atop a 52mm case. It also comes with a two-tone stainless-steel bracelet and a five-link pattern. The dial comes with a mesmerizing carbon fiber that makes the perfect background for a trio of chronograph subdials and both day and date windows.
Invicta Reserve Venom Blue Label 54mm Swiss Quartz Chrono Watch
The Reserve Venom is bound to make a great impression. It comes with subdials and a date window, along with hands and hour markers in a unique gold accent. Along with its amazing size and style, the watch comes with a blue color that is bound to leave a mark on the hearts of your loved ones!
Invicta Reserve Armour Diver Swiss Quartz Chrono Watch w/ 15DC
Last, but certainly not least, the Invicta Reserve Armour Diver is bound to defend your schedule! It comes with a massive 55mm case and includes a three-link stainless steel bracelet. Its unidirectional rotating bezel comes with shield-like numbers and arrow patterns. The best part? When it comes to time, the hands and subdials are Swiss quartz-powered!