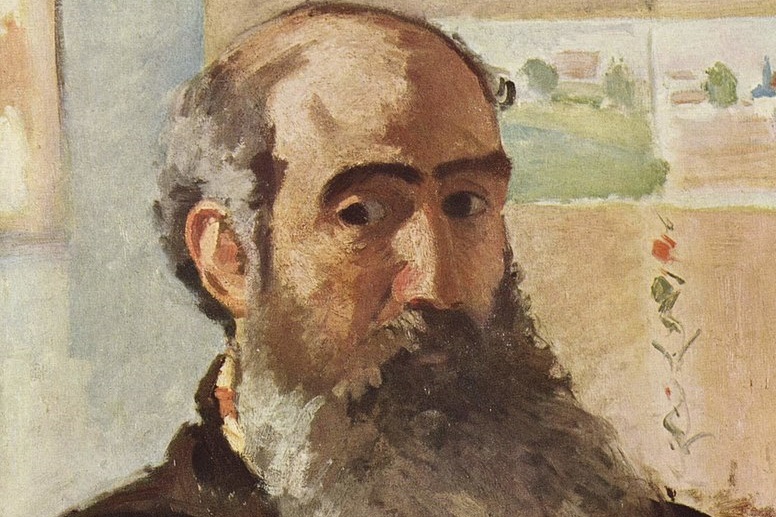 A Closer Look at Camille Pissarro's Life and Art
Even though he was not as popular as other Impressionists like Cézanne and Monet, Camille Pissarro nonetheless made a significant contribution to the movement. He mentored a lot of the younger Impressionists. He gained the moniker "The father of Impressionism" because of his unwavering commitment to the Impressionist movement.
The Danish-French artist significantly impacted the 19th century and amassed a sizable body of work. Throughout his career, he experimented with various art techniques and was constantly developing as an artist.
All about Painter Pissarro and his life
Pissarro made it in time to view the modern artwork at the Universal Exposition in Paris, where he was particularly drawn to Camille Corot's paintings. Then, in 1856, he started taking individual lessons at the École des Beaux-Arts, and in 1861, he signed up to work as a copyist at the Louvre.
Additionally, he participated in the Académie Suisse, a "free studio," where he got to know future Impressionists Armand Guillaumin, Cézanne, and Monet. He also got to know Alfred Sisley and Auguste Renoir through Monet.
Painter Pissarro painted pictures of the Indies in the West throughout his formative years in France, working from memory and receiving advice from Melbye's brother Anton. Pissarro referred to himself as "Pupil of A. Melbye" when he first displayed his art at the Paris Salon in 1859 and kept using that moniker until 1866.
Corot also gave him informal instructions and advised him to draw from nature. As a result, early Pissarro paintings frequently have a road or river vanishing in the distance, in addition to figures that provide a feeling of size (typically seen from the back). These elements reflect Corot's influence on Pissarro. In contrast to Corot's art, which has a silvery tone, his early pieces are green and blonde in color.
Camille Pissarro Artworks
From an early age, French Impressionist artist Pissarro was indeed an enthusiastic painter. He developed a lifelong love of painting and sketching while attending boarding school in France. Camille Pissarro was outspoken about his opinion that all artists must improve their drawing abilities to comprehend form properly routinely.
He spent all his free time sketching when his father employed him in St. Thomas. As a result, his body of work—which includes both sketches and paintings—is enormous.
Camille Pissarro Drawings
While in St. Thomas, Venezuela, and France, Pissarro drew a lot of sketches of his surroundings. His works demonstrate his commitment to continually improving his drawing abilities.
Even in his most chaotic works, it is evident that he had a strong grasp of form and shape because of all of his practice. He produced many drawings during his lifetime.
Camille Pissarro Paintings
Throughout his career, Pissarro created several beautiful paintings. Peasants in labor and rural settings are seen in several of the paintings. Pissarro was a developing artist who was constantly honing his craft.
One can tell that he was unafraid to try new methods throughout his massive collection of paintings. In the list of Camille Pissarro's most famous paintings, Hoarfrost (1873) and Haymaking, Éragny (1887) sit at the top. Both of these masterpieces show how Pissarro transitioned between Impressionism and Neo-Impressionism.
Haymaking at Éragny (1887)
In 1884, Pissarro relocated to Éragny, a neighborhood close to Paris. He continued to portray rural scenes and peasants working in the fields. He met Paul Signac and Georges Seurat during this period, who instructed him in the Neo-Impressionist painting method of pointillism.
One may see Pissarro's earliest attempts at pointillism in Haymaking at Éragny (1887). Bright and vivid colors dominate the picture. It is composed of several color dabs that do not blend but give the impression of doing so when viewed up close.
Despite only engaging in Neo-Impressionism for a brief period, Pissarro was able to participate in the movement and create many stunning works. Pissarro had a strong enthusiasm for depicting accurate depictions of light. He frequently investigated how the year's several seasons altered the hues of light.
Haymaking at Éragny still only employs a small selection of colors, but they are very different from the hues he used in his paintings from the previous fall and winter. Haymaking at Éragny is another example of Pissarro's fondness for hazy features in his works. Doing this means they are meant to be general rather than unique to a person or place.
Hoarfrost (1873)
This is Camille Pissarro's most famous painting. In 1874, he made his debut at the inaugural Impressionist Exhibition. This artwork would have been groundbreaking at the time because paintings seldom featured individuals in landscapes. The use of textured brushstrokes in paintings was likewise quite rare.
The subject matter, color scheme, and use of obvious brushstrokes are only a few aspects of the picture that are distinctive to Pissarro's art style. Rural landscapes and peasants, some of Pissarro's favorite subjects, are depicted in Hoarfrost. The picture's subject is a field near Pontoise, which served as both Pissarro's temporary residence and the setting for many of his works of art.
Artist Pissarro employs trails and shadows in "Hoarfrost" to guide the viewer's gaze throughout the composition. This is another superb illustration of Pissarro's minimalist yet impactful color schemes.
Even though he doesn't utilize a lot of various hues, he can produce lighting and shadows that are lifelike. His strong brushstrokes also give his shadows vitality and keep them from seeming flat.
Conclusion
In addition to inspiring countless artists who came after him, he was a kind man whose life influenced the emotions of his family and friends. He never made much money from his painting, but he had a wonderful life and never gave up doing what he adored. We shall never forget his legacy or his impact on the art world.