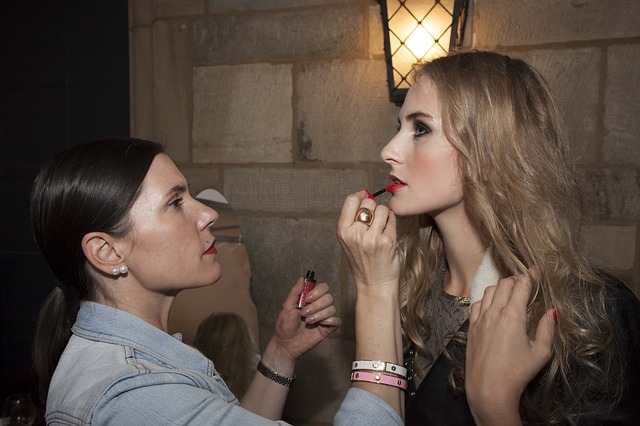 How to Become a Celebrity Make-Up Artist
Behind every beautiful and flawless-looking celebrity is their trusted make-up artist. The contour geniuses who make sure celebrities are always red carpet ready and picture-perfect. If you're a budding MUA, becoming a celebrity make-up artist is likely high on your wish list. Here's a guide to becoming a successful celebrity make-up artist.
#1 Get a Professional Make-up Degree
No matter how talented you are as a self-taught MUA, studying from a renowned institution offers more than just high-quality education. Their professional make-up artist degree provides a platform to develop superior skills and a chance to trainfrom the industry experts. You learn not just the artistic and technical aspects of make-up but also how to work in the industry – the standard practices and protocols – and a fantastic opportunity to build strong connections that will take you forward in your career.
Celebrity make-up artists are not hired overnight, but a solid educational background will ensure a smooth path to your destination. So, make sure to explore fashion and celebrity makeup courses before you settle on a suitable one.
#2 Assist As Much As You Can
While your first step should be to achieve a robust educational background, the second step to becoming a celebrity make-up artist should be to build your portfolio. The practical experience you gain while working with different clients will be invaluable to your career. Working with an established make-up artist will not only give you a sense of working in a professional environment but will also help you develop specific skills that can only be gained by working in the field.
Another option is to work freelancing jobs or whichever retail job you can get. Hands-on experience keeps you in direct contact with clients and the latest trends. Not only that, it is the perfect playing ground to connect with other professionals and build your network.
#3 Build Your Make-up Kit
 Your make-up kit is essentially your arsenal. Whether it is a drugstore eye-shadow or high-end mascara, your make-up kit needs to have products for every skin and event. High street products are expensive, but some brands are worth the value. So, take your time to build your make-up kit. Experiment with different products and create your own mix for that flawless look. As a professional, you need to have something unique to offer for a celebrity to hire you. That outstanding quality takes time and effort to build. So, invest in the beauty products you use, whether it means splurging on foundations to match the right skin or using a drugstore lipstick because it is just the right shade.
#4 Professionalism Goes a Long Way
 Renowned celebrity make-up artist Monika Blunder, whose client list includes several A-list celebrities like Jessica Alba, Jennifer Garner and Amanda Seyfried, says that her golden rule is never to become best friends with her clients. Make-up is a serious job; bringing your personal issues into work is seen as a cardinal sin by many celebrities.
Being professional doesn't just include applying the perfect make-up. You need to be receptive to your client's ideas and keep an open mind. To build a relationship with your client, you need to make them feel comfortable around you. Respect their privacy and ask permission before posting your work on social media. These soft skills will go a long way in building your career.
Parting Thoughts
Becoming a celebrity make-up artist is a dream of many MUAs, but only a few manage to realize it. It is a rewarding job that takes time, hard work and patience to accomplish. So, follow these guidelines and begin working. And remember, success is not achieved overnight. The trick is to keep working towards your end goal.