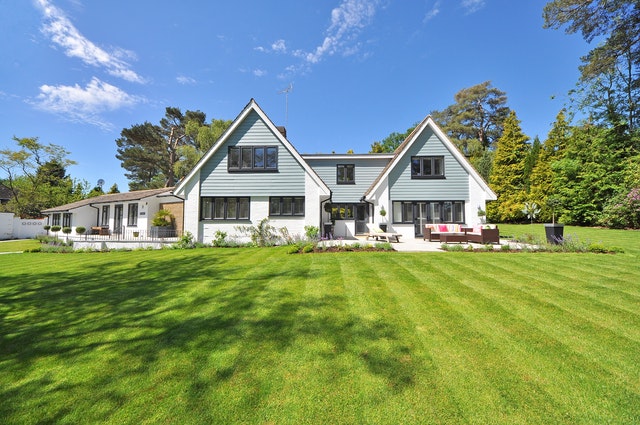 A Complete Guide to Preparing a House for Sale
Selling your house is a big decision. But once you have made that decision, try to complete the task as soon as possible. And keep in mind that selling property can be a hectic procedure. Additionally, you will be selling your house for a job or the money or some other thing. It makes it all the more necessary to find the right buyer quickly. So, the best thing to do is start the prep early. Many people believe that listing their house or putting up a "For Sale" is enough. However, while selling your property, you need to be mindful of many other things. It is not to say that the sign or listing will not help in selling the property. It is just that they can lure the buyer in for a visit. But our goal is to make the buyer stay and make him buy the house. Make sure to communicate with the buyer effectively. Listen to any concerns he may have, and try to be as cooperative as you can. Indisputably, you too are going to buy or rent a new property. So, it must not be very hard. To explain this a bit further, here is a list of things you can do to prepare your house for sale.
De-cluttering
First thing's first. To make your house presentable, it must be clean and clear. Create space and get rid of all the extra stuff. The stuff you do not want to use ever again as well as the things you might not need in this house, both need to be cleared out. In the latter case, you can rent a storage unit to put in all your stuff. It is fairly easy to find storage units in your vicinity. For example, you are moving to Arlington, Texas. You can search online by typing self storage Arlington TX to find some suitable options. With all the things cleared up, your house will not look overcrowded. On the other hand, a jampacked house looks small, suffocating, and confined to the buyer. It will draw the buyers away.
Cleaning
After clearing out the space, the next step is obviously – cleaning. You may not need a deep clean while selling the house. However, cleaning can still play a significant role in getting buyers. You can hire a professional cleaning company. These companies have different packages like the move-out package. Getting your house cleaned up for the buyers will increase your chances of making a sale. A clean house will help the buyer in picturing himself living there. Even though most buyers thoroughly clean the house after moving to it. Still, the dirty house with dust bunnies and spider webs will repel the potential buyers.
Neutralizing the Space
Whenever someone is visiting your place, they are analyzing if the house is livable. There will be many buyers coming to your house to have a look. They are all very different people with only one thing in common – they all want to buy a house. In contrast, you cannot make the house ideal for every person. You can make it neutral for everyone to perceive your house as livable. Repainting the entire house will give it a fresh look. Try to choose a neutral palette. This way, you will have more options, and you can choose from a bigger pool of buyers.
Repairing
If there are any repairs, fix them as soon as possible. Try to get them fixed before creating your listing. Major repairs like dents, cracked glass, broken locks are things that the buyer will notice immediately. Even if they do not, chances are they will demand to add these repairs to the contract. While you cannot entirely renovate the house, you can focus on these eye-catching things. It will help in making sure that no problems arise at the time of handing over. You may also update a few things to keep up with the new trends. The kitchen cabinets, the appliances, and the flooring can be updated.
Curb Appeal
Curb appeal is also a vital factor when it comes to selling a property. Curb appeal is the first impression of the house on the buyer. You may clean, de-clutter, neutralize and repair the house for the curb appeal. For example, you can paint the main door and repair the light fixtures. You may also totally update the exterior of the building. For instance, stone veneers are a common trend these days. When buyers look at the well-kept exterior, they know that you have taken good care of the property. It will further get their attention, making them interested in buying the house.
Get a Real Estate Agent
If you think you cannot land a good deal on your own. You may hire a real estate agent. It will help you in a lot of ways. Firstly, the real estate agent will know the market. He can help you with setting a price that is neither too high nor too low. As he is a professional, he can organize meetings with lots of potential buyers.
Additionally, he will take care of everything from creating the listing to negotiating on your behalf. Selling a house is already very stressful. You can hire a professional real estate agent so that you can focus on other things like packing and moving out.
Conclusion
Selling your house is a huge step. It also takes a lot of effort. So, you have to make sure you get the right price for your hard work. There are many ways by which you can get a buyer who is willing to pay the right price for the house. You can put yourself in the buyer's place. Make sure the house gives the buyer a good first impression. The house should look livable. Make your price competitive with the market, but do not overprice. Finally, you can also seek professional help to sell the house faster.