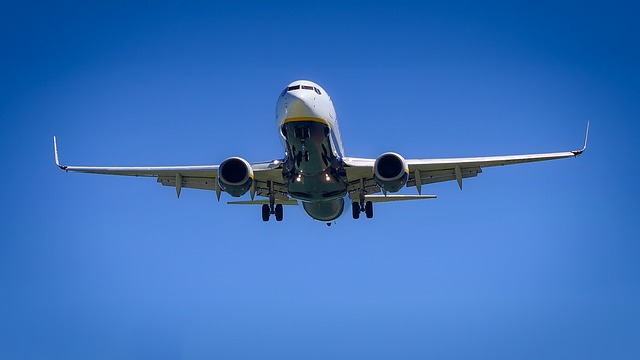 How I Become An Empowered Flyer From Anxious Flyer
Since the time immemorial when civil aviation came into existence, it brought thrill and excitement to the multiethnic  Diasporas across the world. Soon it was followed with anxiousness in anticipated air travelers as well.
Gradually with time, techniques were also developed to counter such anxiousness toward a nuanced form of phobias and depression.
Here is my First hand experience of dealing with aviophobia and claustrophobia and how I overhauled it via holistic techniques and sheer determination.
I am based out in Barcelona city and by profession, a Corporate Human Resources Manager. My major part of the fear was connected to claustrophobia.
EVOLUTION OF PHOBIA
---
I had been traveling by air since I was a kid. My father is very afraid of flying because of one bad landing experience sent jitters down his spine and repeatedly listening to his "bad experience" stories penetrated my mind because that day I was also a part of that flight.
The event occurred when I was very little. Gradually I developed claustrophobia and anxiety disorder after listening to that tautological story.
Other dynamics that exacerbate my psychological fear is the length of a flight, turbulence and confined space.
FEARFUL TO FEARLESS FLYER
---
I finally subscribed to Fearless Flyer Online Course  and started planning for my next trip.  I advanced through interactive video learning modules
This course is curetted by top psychologists working closely with aviation industries and phobia experts which encompassed panic attacks, claustrophobia, fear of heights.
Simultaneously I practiced deep breathing described in the course while I was busy in chores or running errands.
Continuous listening and practicing gradually created a muscle memory through new synaptic pathways in my brain.
Later on, I was able to recall this information while going airborne which helped me to calm down my nerves effectively when I needed it.
Fears do reverberate in your head but rationalizing it with tricks and techniques mellowed my anxiousness.
IN-FLIGHT PROTOCOLS
---
I boarded the plane and took off confidently. I focused on the bigger part of my journey that is an adventure and meeting my friends which melted away in-flight trepidations related to fears.
I remained sangfroid throughout the flight and whenever I felt I am going to lose my cool, I embolden myself with positive memories which empowered me to negotiate with negativity.
During the time of turbulence, I kept myself distracted and for the matter, I was cognizant that an aircraft can endure turbulence of any magnitude. All these insights were bestowed upon me during my program.
I felt a sense of pride after completing that flight because my resolute mindset formulates the framework to do something I could and ultimately I accomplished it!
TRANSITION FROM POWERLESS TO EMPOWERED FLYER
---
Earlier I was a typical traveler who used to circumvent from the idea of air travel as I used to hold onto other modes of transport for my voyages.
While my point that driving to a destination or opting for another mode of transport is more viable had gravitas but somewhere down the line, I was nourishing my fear of flying. I was not ready to confront my phobia unless  I reached fearless-flyer to absolve my aversions.
Invariably most of the fearful flyer tend to latch on alternatives to avoid and disregard their phobias. Few of the flyers hardwire their subconscious in such a way that they will only feel safe at a specific seat and are not able to get over this psychic barrier.
I was no different but then I pragmatically acknowledged and confronted my dormant and active fears and became a thriving fearless flyer.
My experience can act as a cornerstone of strength and a beacon in the darkness for those lost air travelers who are reluctant to act on their phobias.