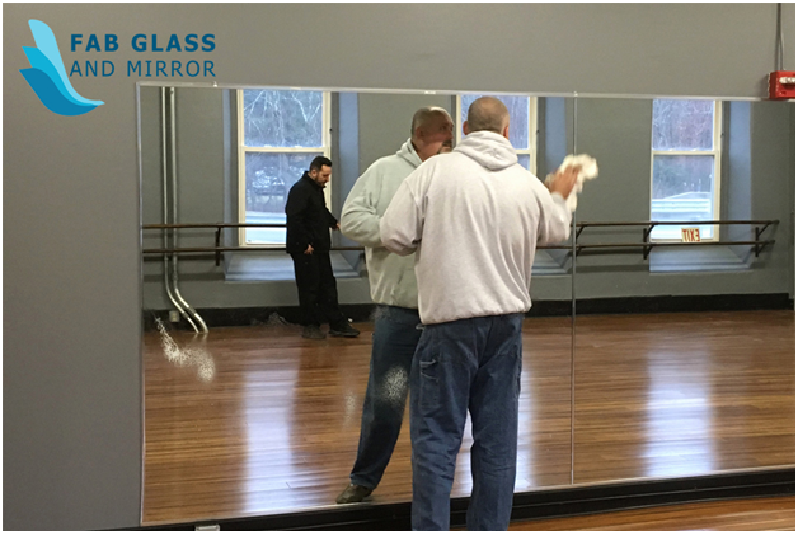 6 Brilliant Home Gym Mirror Ideas – For Home Workouts and Beautiful Aesthetics Combined
Sometimes people get sick of hustle and bustle that "going to the gym" creates for them. Do you want to get rid of over charges of gym facilities provided in sharing with others? If yes, then it may be the time to consider designing your home gym.
But after standing on the idea that you are going to create home gym must think of many other aspects too. Some important aspects are Home gym mirror ideas but not limited to budget, atmosphere, flooring, and equipment. Do not spend plenty of money and efforts on decorating the walls and building the atmosphere. Just some right wall mirrors added at the right place can make your home gym look like aesthetic.
Also consider your home life like having young kids then it is a bad idea for going to the gym, because you can build a home gym in a great way without parting your family. For this purpose just create little space in your home and make it ready for a gym workout.
So a mirror is a crucial part of the home gym system and is difficult to avoid. There are also many creative and artistic reasons why to use mirrors in your home gym like your walls can have finger prints, footprints if you do leg work and other smudges too. Eventually, you will end up covering them by mirrors because if there are mirrors on the wall it is much easier to clean them all.
Below are discussed some home gym mirrors ideas.
Glass Mirrors Regular Designs
---
For the home gym, these glass mirrors are shatterproof plus portable. Usually, glass mirrors are best for one wall to cover in a small gym of house. If in case heavy equipment due to any negligence or any children activity is dropped down then these glass mirrors will not be shattered. These glasses are framed and aluminum painted screens.
If you want low price shatter free glass sheets for your home gym then glass mirrors are best to have.
Rectangular Gym Mirror kit
---
These mirrors are super safe to use and easy to handle. The best option is for them who have heightened body and want to work out for biceps usually. They are less likely to be damaged when some fracture is expected to happen. 4 feet to six feet height is the normal standard but of course, you can customize them.
With these five mirrors, a home gym can be customized very according to desire and all walls covered.
Sometimes space is cliquey and cozy and you don't need to spend much upon your home gym then these glass mirrors are the best suitable option for them.
These mirrors come in a pack and you can store if one is not necessary currently and can use it in the future.
Acrylic six-pieces Mirrors
---
Some super easy to mount and clean glass sheets are acrylic glass sheets. These acrylic sheets are lightweight and handy. One mesmerizing feature is these are six mirror pieces and you can align them vertically, horizontally or you can place them in any design or array you want. They have fancy border lines around them and create aesthetic looks.
Actually, these are mirrored stickers and you can easily remove them if in future you need to renovate that place for some other purpose.
Mirror + LED Light
---
One of the astonishingly great uses of mirrors is to use them with LED lights. If you want some aesthetic and wow looks to your gym then add LED around the mirror or at the back of the mirror. Some mirrors also come in the market that is already having built-in LEDs in them. And they are an easy option for you, instead of adding lights itself.
Some mirrors are with efficient LED lights around them fitted already. So you can get benefits of both a mirror and a high lighting area. So for dark spaces or more "inside the house places" these mirrors will fit the best.
Wall Mounted Frameless Mirror
---
Some gyms are spacious and they need Full walls mirrored. Wall mounted different sized mirrors are available in the market and they can go as high as you want on your walls. Like if you want to create a full mirrored wall Home gym which is absolutely a great idea then go for large ones.
Over aluminum frame, a reflective film is been scratched instead of glass plates and it makes them lightweight. So the extra light and extra safe, wall mounted mirrors are high in deal nowadays.
Full Length Mirrors
---
If you are looking to make your home gym looks like a perfect professional gym then you have to have huge mirrors on your walls like full length mirrors. To cover full body and to cover more people at one-time gym mirrors have to be gigantic and clear.
Large square mirrors sometimes mostly fit in the gym and provide more than expected. And also these huge mirrors are much easier to clean with one or two wipes just. But when you buy full lengths please be sure of their shatter free features because large mirrors create a large mess when damaged.
Benefits of Having a Large Home Gym Mirror
---
The main reason for installing mirrors is to see your body while exercising. With the help of large mirrors around you, it will be easy to keep check your form and body regularly.
Doing wrong useless movements can lead to any worst injury by putting more weight on one side. Bad muscles ache and muscle pull can harm body fitness too and for this purpose, huge glass mirrors help you to supervise your looks by your own.
The most important thing is one wants to see him how much these gym workouts and positions are helping him to gain fitness. While exercising If you see yourself into the mirror, a before and after look can be easily created.
Well nobody can replace the need of trainer but yes mirror can do this. You can use mirror reflections to teach you and supervise you while exciting.