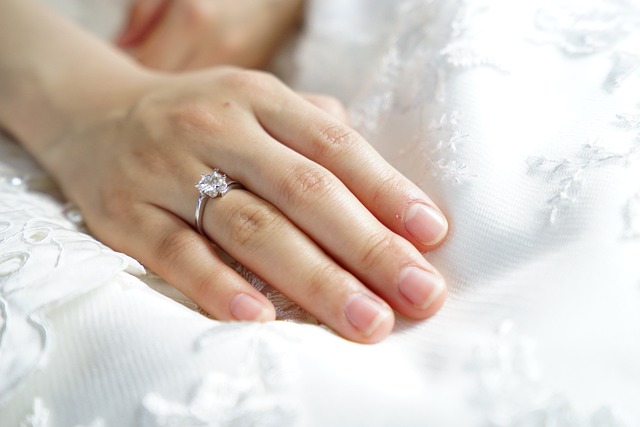 Engagement Ring Settings: Which One is Right for You
A diamond engagement ring is an amazing choice on its own, but a distinctive ring setting enhances the ring design even further. Engagement ring settings set the tone for a ring's style, despite their purpose of physically securing the shimmering stone of your choice.
There are many different settings for engagement rings to choose from, each with its advantages and features. Here are some of the most popular engagement ring settings:
Halo Ring Setting
The halo ring setting is the most popular choice for individuals who want a ring design with exceptional shine. The halo setting can be made with a variety of diamond shapes. A halo of smaller diamonds or gemstones surrounds the center stone in this setting, creating a stunning frame that makes the center stone appear larger than it is. The smaller stones in the halo can be a round, princess, or any other shape.
Solitaire Setting
One of the most traditional and timeless engagement ring settings is the solitaire. A single diamond or gemstone is mounted on a plain band with no additional stones. The uniqueness of this ring setting allows the brightness and beauty of the middle stone to radiate through, turning it the perfect choice for individuals who favor a moderate look. A wide range of diamond shapes, including round diamonds, princess diamonds, oval-shaped diamonds, pear, and cushion cut diamonds can be used to create solitaire rings.
Vintage Ring Setting
Filigree work, ornate designs, and intricate details are all signs of vintage engagement ring settings. Unique details like milgrain detailing, engraving, or colored gemstones are included in these ring settings, which are influenced by unique designs from the Art Deco, Edwardian, or Victorian periods. If you want a ring that is classic in design and a unique piece of antique jewelry, vintage settings are perfect for you.
Three-stone Ring Setting
The three-stone setting is an attractive ring setting that represents the past, present, and future of a relationship. The three stones in this setting typically have a larger center stone surrounded by two smaller ones. The present is represented by the center stone, while the past and future are represented by the smaller stones. Three-stone rings are available in different diamond shapes, and the smaller stones can be diamonds or colored gemstones.
Pave Setting
For those who want a ring with extra shine, pave ring settings are the right choice. Small diamonds or beautiful gemstones are inserted together in this setting on the band, creating a continuous sparkle that catches light from all directions. Pave ring settings can be made with different diamond shapes, and the band can be produced using white gold, yellow gold, rose gold, or platinum.
Channel Setting
People with active lifestyles prefer channel ring settings. Diamonds or gemstones are set in a channel between two metal walls in the channel setting, which is a sleek and contemporary option. The stones are held in place securely and are flush with the band, giving the piece a smooth and seamless appearance. If you want a modern-looking ring with a low profile and snag-free design, channel-set rings are perfect.
Bezel Setting
A diamond or gemstone is set in a metal bezel that encircles and protects the stone. This is a practical and stylish option. Because it reduces the chances of the stone coming loose or falling out, this setting is perfect for people who lead an active lifestyle. Depending on the design, bezel-set rings can be made with a variety of diamond shapes and can have a modern or vintage look.
Tension Setting
A diamond or gemstone is suspended between two metal posts in a tension setting, which is a modern ring setting choice. There are no visible prongs or settings to hold it in place. The tension setting allows as much light as possible to pass through, showing that the stone is floating in midair.
Your preferences and personality are reflected in your engagement ring setting. Take your personal style, lifestyle, and budget into consideration when selecting an engagement ring setting. Find the ring that works best for you or your partner by doing some research and trying on a variety of styles. Keep in mind that an engagement ring is a symbol of your love and commitment; consequently, select a ring setting that is meaningful to you.
An experienced jeweler can help you choose a ring setting that's fit for your needs. For a more personalized touch, you can pick a setting that is customized just for you.
Final thoughts
An engagement ring is an expensive purchase, so you need to ensure that it is of high quality, beautiful, and affordable. The size, shape, and design of your stone will determine the right setting for your ring. Like your proposal, your engagement ring should feel beautiful, familiar, and comfortable at the same time.