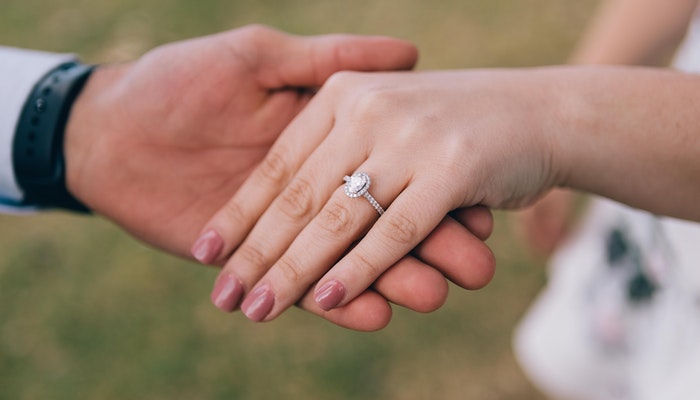 Tips to Choosing The Right Engagement Ring For Her
Are you scared that you will end up wasting your money on the wrong ring? Well, being frightened while you shop for the best engagement ring ever for her, is completely normal. You want to buy the best one out there, so that she feels special and your big day ends up wonderfully. We would highly suggest you have a look at the most beautiful coloured engagement rings at Solitaire Jewellery but with that, we have some pro tips to help you manage your engagement ring shopping as well.
Let's cut the stress down and shop together, with some tips up our sleeves, so that we make the right pick!
Budget
NEVER step out to buy an engagement ring, without having an idea about how much you want to spend on it. You can spend as much as you want, depending on your pocket (obviously). There are many eye-drooling rings available at a budget too. But if you want to go all in, and spend lavishly because (DUH), it is your engagement, then go for it. Just make sure that you have a set limit in your mind as to how much you will spend. And don't exceed that amount.
What is her style?
Next pro tip is to understand what SHE will love, because at the end of the day, she is the one who has to wear it, right? You can easily get an idea about her style by noticing what type of jewelry she wears. Are her jewelry items usually white or does she like the gold colour? Or maybe rose gold? Look for hints and make sure that you pick an engagement ring that matches her style.
Ring Shape
Many people do not think about this before and BAM, once they are in the ring shop, they are clueless about which ring shape would be best. You also need to make sure that the diamond is sitting well in its place and it won't chip easily.
Choose the right metal
The setting metal usually comes in 4 different types; white gold, yellow gold, platinum and rose gold. We would recommend you to go with a colour that suits your girls' style. If she wears a lot of rose gold colour items then you know what to choose. Secondly, you need to understand the difference between 14k and 18k gold. Make sure you do your research before heading out.
CONCLUSION
With just a few tips, up your sleeves, you can choose the engagement ring that satisfies your fiance and makes her feel special and on top of thr world. Make sure, you choose a ring that complements her style and indiviuality. At the end of the day, it has to stay on her finger and must reflect her personality. If she will love it, she will flaunt it daily. And you would absolutely love it, wouldnt you?