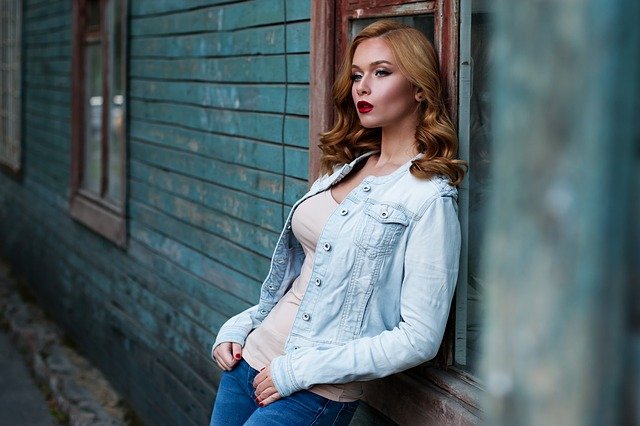 Categorization of fabrics can be done in two ways, the first being Ethnic and second is modern. For centuries, Ethnic wears have been a part of our traditions and forever will be. Sarees, dresses, custom clothes, have been the pioneer of our culture. It determines the way we have lived and living. However Modern wears are preferable among people, because of copious aspects. Jeans, shirts, one-piece, skirts, tops are now embraced in every corner of the world. There is no prejudice between both of them, class wise. Both have their own place in people's heart. Rather than comparing, it's better to know the supremacy of them in our being. Living in India, comes with an amalgamation of different cultures. Often we see people, wearing traditional dresses on festivals or in marriages. Modern wears have become day to day wardrobes. There isn't a place in any corner of the world, where modern wears are not adopted.
Ethnic fabrics
---
Fabrics being the source of obtaining the most prestigious and customary kind of dresses for the occasions and festivals. Ghaghara-choli, dhoti-kurta, salwar-suit, kurta-pajama, saree in wedding, are quite common in India. Rationale is the kind of feel they bestow, is not coequal in modern wears. Wearing ethnic dresses, is like encountering nostalgia, taking it back to the good old times. Now a day, modern touch is given to the ethnic wears, which makes it look more ravishing. There are numerous ways in which a saree can be wore, we all love to experiment. Ethnic wears are mostly made by people, so they can give the kind of modification they want to. They can be made from fabrics such as Cotton, Silk, Linen, Georgette, Chiffon, and many more are included in the collection of Fabcurate.
Saree
A wedding in India, is deficient without a Saree. Saree is so famous, that even foreign countries have cherished and included it in their lives. It shouldn't be a big blow, when you roam around the streets of Europe, and find someone walking in Saree. People in different states of India, have their own way of wearing saree, deciphering the versatilities saree can present. Organza, Georgette, Butter Crepe are the common fabrics suitable for Sarees.
Sherwanis
Spot a groom, in wedding not wearing a Sherwani. Quite an impossible task, isn't it? Sherwanis are composition of being ethnic and drifting along with the trend. They have become the first choices for marriages, festivals and traditional occasions. They magnify the look of any normal looking person. Fabrics such as Cavalry Twill, Velvet, White out, etc. are the preferable choices to make Sherwanis. Their uses are not restricted anymore.
Modern wears
---
Shirt
The most recurrent of all the genres of clothes you ever see. Shirts are the king of wardrobes. Be it any place, time, occasion, office wear, casual look, shirts are the kind that are resourceful for everyset of look you want to have. Mostly used for office wears and for those who wants to make a good impression on a 'first date'. Shirts never retire, until you want them too. Have it on top of jeans, trousers, or any typical pants, shirt will never dishearten you. Formal, informal, tucked in or not tucked in, it always gets appraised. Fabrics such as Bouncy crepe, Legend Textured can be drawn into modern shirts.
Jeans & Denim
Denim, isn't that the first word we anticipate of, when we heard the word Denim. Denim is not a trend; it has become integral part of our lives. Denim pattern fabric are comfy and stretchable. Jeans & Shirts of Denim have set a new standard for already existing and upcoming fabrics. Even matching the level of Denim, is quite an achievement for them. Be it casual, formals, Denim is fit for every place. Modern wear is incomplete without Denim's Shirts and Jeans.
Ethnic and Modern Fabrics, both hold a unique position in our lives. It's the way we wear the fabrics that create the impact on others. Fabcurate is an online fabrics store, having all the types of fabrics in the world. You name it and they have it. Designed beautifully and up to the mark, enhancing daily looks, making you feel comfortable wearing fabrics, is the aim of them.