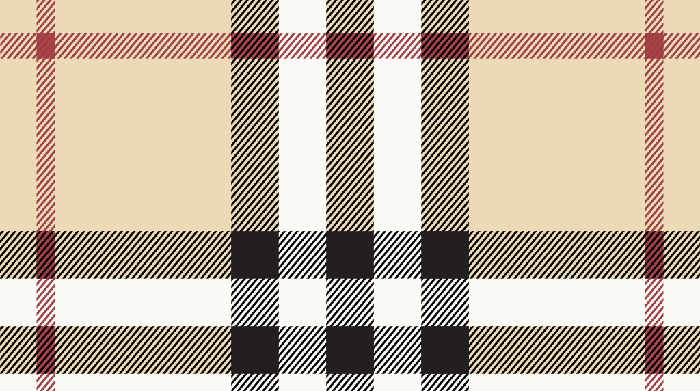 How The Infamous 'Nova Check' Pattern Came to Be and How to Wear It With An Outfit Today!
If you're a lover of fashion and have been around for a while, you would have noticed this trend. Yes, you would also know it has been going in and out of trend for quite a bit of time now. Making its debut in the 90s, it was worn so much, and so many fakes were created. In fact, it is one of the reasons why so many people pick a brand over taste today. Because it was so hard to differentiate fakes from the real thing, it was eventually abandoned. However, it's back in 2021, and it seems like it's here to stay.
But how did the Nova check pattern come to be? How do you wear it with an outfit? If you're looking for an answer to these questions, you're in luck. Here is what you need to know about where it originated from and how to style it to look great.
How Did this Pattern Come About?
---
This pattern has a complicated past, but it was initially won by the rich and wealthy. It was extremely popular among the working-class population in Britain in the late nineties up until the early years of the century that followed.
It is popularly known that fashion has been going in a loop for the past century. Old styles and trends keep coming back into trend occasionally, and new trends tend to grow obsolete after a while. However, it seems that this pattern via brands such as Burberry is here to stay due to the caliber of people wearing it. For example, Kylie Jenner was seen wearing this nova check, as she posted on Instagram.
How to Wear The Nova Check Print
---
Contrary to popular belief, wearing the nova check print via brands like Burberry is quite simple. Most of your styling concerns should be about what type of clothing you're wearing that has the print in particular. That said, here are three ways you can wear the nova print.
Head-to-toe
This has been commonly seen among famous people like Nicki Minaj and Beyoncé, and they have contributed to the trending of this fashion choice. They wore this print, making it cover their head to toe. That said, if you want to go bold and rock this print in its entirety, you can try this. For more aesthetics, try to wear a color neural jacket and a nova print baseball hat.
Wearing a nova print shirt
This is another common way you can wear a nova shirt, and it is arguably the most common method people use right now. When you want to wear a nova print shirt, make sure it's baggy, and then follow it up with a baggy pair of pants or a wide skirt. You can wear anything as footwear, from heels to sneakers and even sandals.
Wearing a nova print hat
For a while now, wearing a nova print has always been a bold move. Accessories are just as crucial for any dress, and these hats provide a way for you to mix a casual appearance with an edgy one. The best part of these accessories is that they can go with almost all forms of dressing, making it a valuable inclusion for your wardrobe.
The Nova Check Pattern Wrap Up
---
The nova print is stunning, and it is here to stay for a while. As you can see, above are some facts about this fashion choice, and the best ways to wear it.