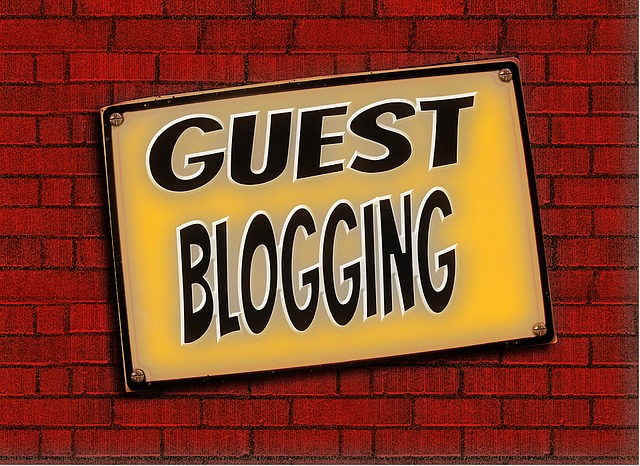 7 Guest Post Pitch Mistakes You Might Be Making and How to Avoid Them
Guest Post Pitch Mistakes: Guest blogging allows you to hit two birds with one stone. It's an effective SEO strategy, and it also builds authority in your field.
It should come as no surprise that guest blogging is more competitive than ever. High domain authority blogs receive hundreds of guest post pitches monthly. You own pitch could easily get lost in the crowd.
So, how do you ensure your guest post pitch gets your desired response?

In this blog post, we are going to discuss 7 guest post pitch mistakes you might be making. You will learn how to avoid them along with a few tweaks you can make right away.
Let us get started.
Focusing on yourself.
---
Whenever a person tries to offer us something, there is always one question at the back of our minds.
What is in it for me?
When writing your guest post pitch, you obviously want the guest post owner to reply to you. Your first impulse might be to list down all your credentials and a list of reasons why they should accept a blog post from you.
That would be your first mistake.
Instead of focusing on yourself, tell the blog owners what's in it for them. How will your blog post benefit their blog?
Let us say you've been published on a popular blog before. You should definitely mention it in your guest post pitch, but frame it in a way that shows how it can benefit the blog you're pitching to.
Failing to read the guest post guidelines.
---
Unless you know the blogger you're pitching to, your guest post pitch is your first impression.
Make it a great one by paying attention to guest post guidelines.
Some bloggers pitch topics to blogs that they don't publish.
Other bloggers submit blog posts that do not meet the blog's required word count or format.
Do not be one of them.
Read the guest post guidelines. Keep it in mind when writing your guest post pitch. Take note of the following things about the blog you're pitching to:
Their required word count

Their preferred topics

Their email addresses
Making easily fixable mistakes.
---
Your guest post pitch represents you and the quality of your work.
If you send a typo-filled guest post pitch, the blogger you're pitching to will think that's how you write. You could not even take the time to revise your pitch. It would be safe to assume that your blog post would be ridden with errors as well.
After reading the same post over and over, it is only natural for the human eye to miss errors and typos.
Not to worry. There are plenty of free tools online that you can use.
Grammarly is one such an example. You can create a free account and copy and paste your pitch. It will then check everything and spot typos for you.
Hemingway is another free tool you might find useful. It checks how readable a piece of content is and highlights difficult to read sentences.
With both tools, you can ensure that your guest post pitch is error-free and straightforward.
Forgetting to do research.
---
Earlier, we mentioned that you should read a blog's guest post guidelines before sending a pitch. However, you should not stop there.
Read the blog itself. Familiarise yourself with the type of content they publish, and identify who they are trying to reach.
For example, Blog A and Blog B are both about digital marketing.
Blog A teaches small business owners how to find more customers online. They publish posts about leveraging pay-per-click campaigns and working with influencers.
Blog B teaches freelance writers how to find potential clients online. They publish posts about creating a portfolio, reviews of job posting forums and more.
On the surface, Blog A and Blog B tackle the same topic. If you dig deeper, you will realise that your pitches for the blogs will have to be different. You will have to think of vastly different ideas and adjust your tone.
Forgetting to counter check your blog post idea.
---
Before you send your pitch, check if the blog hasn't published a post on the same topic before. Most blogs usually have a search box or you can do a quick Google search.
If you pitch an idea that was recently published on the blog, you are revealing that you did not do your homework. You will significantly decrease your chances of receiving a positive response or any response at all.
Omitting important details.
---
If guest posting is going to be a vital part of your SEO strategy, create a checklist of things you should include.
Your guest post pitch should contain the following:
Links to your social media accounts or blog – These show the blog owner that you are an actual person, not just another faceless person behind a computer screen.

Your guest post idea – This will show blog owners that you did your homework. Your idea must be relevant to the blog's reader and hasn't been published on it before.

Links to blog posts you've written – These show off your writing skills.
Being insincere.
---
Hi, [insert blog owner's name here]!
I'm a huge fan of your blog. In fact, I've been reading it for years. Your writing is informative and amazing and brilliant.
I would love to write a blog post for you in exchange for a link.
If you pile on the compliments, blog owners will be able to tell you are being insincere. Instead of being flattered, they will feel patronised.
Avoid this at all costs.
If you must include a compliment, do not be generic. You can mention a specific blog post that you enjoyed in particular. Explain why you liked it in a straightforward manner to show that you did spend time reading it.
Keep in mind that you are connecting with a fellow human being–one who can detect if you are being insincere.
Conclusion
Guest posting can benefit your SEO and online reputation. It helps you get more links to your website and showcases your expertise.
But guest posting is super competitive.
To ensure your guest post pitch stands out, be prepared.
Read the blog you are pitching to, and take note of the topics they publish. Who are they targeting? What tone do they use?
Show that did your research in a polished and error-free guest post pitch.