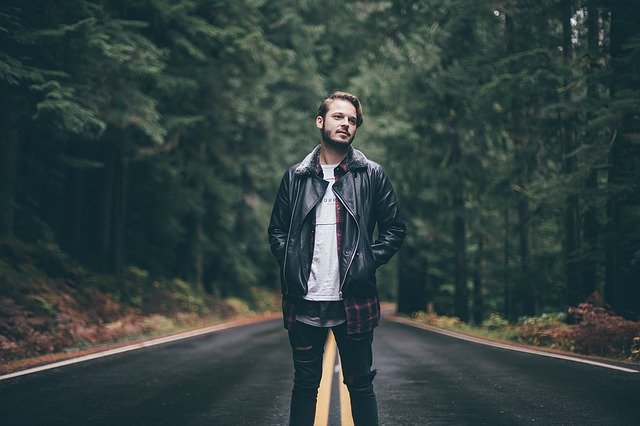 Your Sweet Guide to Buying your Next Leather Jacket
When it comes to the most versatile outerwear pieces, the leather jacket is an unquestionable authority. If you want to experiment with its functionality, the transitional seasons are the best time.
There may be a host of questions on your mind when you decide to buy a leather jacket, and this guide is designed to help you with this. All you need to do is go through it quickly, and you are ready to make the purchase that gives you the most fabulous look throughout the year.
The Things you must Consider
---
The fit of the leather jacket: The first thing to keep in mind about a leather jacket is that it should fit close to your skin. Based on your leather type, go for a size down., The right fit will make your style count.
The color: The importance of choosing the right color in your leather jacket cannot be understated. Picking the right color is essential. You should stick with colors that complement your personality and preferences. For example, a tan leather jacket appeals to some people while few others avoid it. A men's black leather jacket or a coffee brown leather jacket is still a rage with most men. If you are more color savvy, go for brighter hues like red color or orange color.
Decide the style you want: There are numerous trends of leather jackets present in the market. Spotting the style you like can be a bit hard. Think of the occasion when you will be wearing your leather jacket. Do you want to wear your leather jacket on casual outings or use it as professional attire? Leather jackets are designed to help the wearer sport a professional look. Most of us have seen punk-style leather jackets that lend a wee bit of attitude during casual or formal outings. Here are some of the popular styles and designs of leather jackets

Biker style: These are zippered style leather jackets. The jacket having elongated flaps and striking buttons is meant for bikers and will be a complete luxury addition to your wardrobe.
Bomber jacket: When it is time to make your outfit look sporty, what you need is a simple style easy to wear silhouette that helps you make the ultimate style statement.
The racer jacket: This extremely versatile style jacket comes with minimal design, and it has zippers that instantly improve your style.

Decide the sleeve style you want: Keep in mind that your shirt sleeve does not go beyond the waistline, or it will become too long for you. However, motorcycle jackets have longer sleeves than other types of jackets.
The ideal length: Irrespective of the style, a jacket should reach the wearer's waistline. This length gives you a flattering look.
It should fit your shoulders: The leather jacket you wear should be a perfect fit on your shoulders. It should not feel too tight and also should not droop from the shoulders. You should be able to move your hand in circles as you wear the leather jacket. Always consider this while you are finding the right jacket.
Leather Jacket Styling Tips you must Know
---
While wearing a leather jacket, you need to keep a few things in mind to pull off your best look. The first one is that you should not overcomplicate things. The leather jacket will help you to stand out, being the key feature in your outfit. Overdoing things will overshadow the leather jacket.
Always choose the right style of leather jackets that compliments well with your outfit's attitude and the other components of your outfit. Go for a style that suits your body shape and naturally fits your style.
Leather Jackets give you a Super-cool Look
---
It's not without reason that a leather jacket is a favorite attire of Hollywood celebrities. If Dwayne Johnson and James Dean wear their signature leather jackets too often, you do not know they need any convincing that the leather jacket is a superior and highly stylish wardrobe is essential. In the winters, having a leather jacket with a fur collar in your closet is a must. However, with an outfit as good as the leather jacket, you also get a great responsibility to take care of it.
The Final Words
Go for a custom-made leather jacket to get full value out of your investment into versatile apparel with a high style quotient.  A reputable leather jacket seller will make a leather jacket that fits you just right and in your preferred design and style. You may also specify appliques or embellishments on a leather jacket. Moreover, you will be able to choose the color and the leather type as well. Shop in the off-season (other than winters), and you will surely get attractive discounts to order a well-made customized genuine leather jacket.