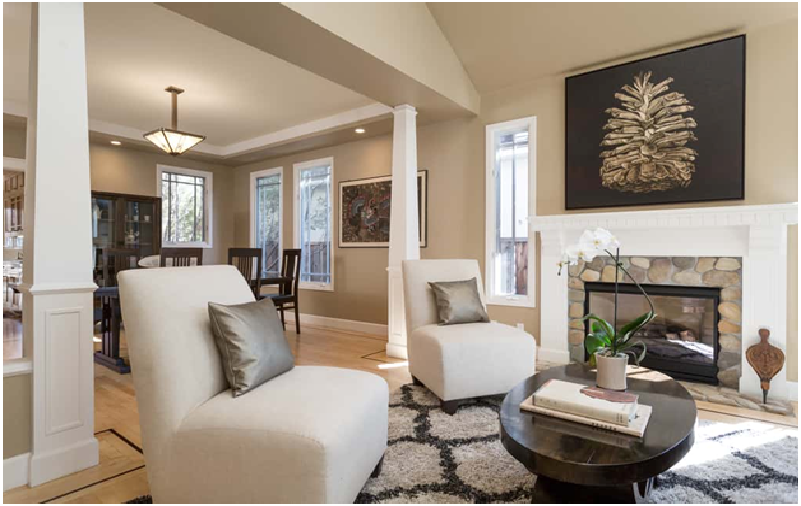 How Can You Improve the Value of a House You Want to Sell?
When selling your house, it makes sense to get the best price you can. If you have lived there for a while, you may be sacrificing the emotional tie you have to your home, and if you bought the house as an investment, the purpose of the investment is profit which comes only if you get a good price.
It's easy to fix up your properties if you have unlimited cash. However, you need to keep your repairs to a minimum to stay profitable while keeping your properties in good shape to attract buyers. You know about the basic improvements, such as carpet and paint, but these can still cost thousands of dollars. Here we describe some inexpensive ways to improve your properties without using a lot of cash.
New electrical socket and switch plates
---
These are often overlooked but important elements of the structure. If you paint the walls and leave the old, cracked, dirty plates, or even worse, paint over them, the house will still look shabby.
New switch plates cost between a dollar and $2.00 each. You can replace the entire house with new switch plates for less than $50. For first impression areas, like the foyer and living room and other obvious areas, look into premium plates, such as brass, wood, or polycarbonate that looks like pewter. They run about $5 to $20 each but create an excellent first impression.
Better interior doors
---
New doors cost less than you might think. Assuming the house has been lived in for a few years, it shows some wear and tear. The interior doors might be ugly and nicked up: replace them with nice white doors.
The basic hollow-core six-panel door is about $100. It comes pre-primed and pre-hung.
New door handles
---
While changing doors, look at the knobs and handles. An old door handle (especially with paint splatters) looks trashy. For about $10 – $15, you can replace them with new brass finished handles. Replace the guest bathroom and bedroom door handles with the fancy "S" handles (about $20 each).
Paint or replace trim
---
If you don't feel the entire interior needs paint, you still ought to look at the trim. A semi-gloss bright white paint on the trim always looks good.
If the floor trim is worn, cracked or just plain ugly, replace it! Home Improvement Centers carry a trim that includes primer for a cost that is about $1.00 per linear foot. You could also create a great first impression by adding crown molding in the entryway and living room.
New front door
---
A cheap-looking or shabby-looking front door makes a house look cheap and shabby. With a good, heavy door, paint it a bold color using a high-gloss paint. If your front door is old, consider replacing it with a new, stylish door. For about $180, you can get a very nice steel door.
Tile foyer entry
---
The first thing potential buyers see upon entering the house is the foyer area. Stepping directly on carpeting is not good on rainy or snowy days. Consider a nice 12″ peel and stick vinyl tile for as low as 59 cents per square.  Even if you pay twice that for Mexican ceramic tile, an 8′ x 8′ area should cost about $100 in materials.
New shower curtains
---
How often do potential buyers see the bathroom with an ugly shower curtain, or even no curtain. A high-quality curtain rod with an elegant curtain will run anywhere from $50 to $100 for both. And don't scrimp on the rings – make them nice, too. Make the bath look appealing.
Paint kitchen cabinets
---
People spend a large amount of town in the kitchen – the heart of the home.  Replacing kitchen cabinets is expensive – painting them is cheap. Those 1980's-vintage dark-colored cabinets will make the woman buying your house depressed. Paint them using a semi-gloss white or pastel shade and add new knobs. Paint only the outside for the good impression unless you use a spray gun for inside.
Consider the impact a fancy modern faucet will make. They can run as much as $200 for the fancy ones, but most retailers run frequent clearance sales on overstocked and discontinued models. You can find Delta, Price Pfister and Moen faucets for about $80 on sale.
Add window shutters
---
With ugly aluminum framed windows, adding shutters outside can make the house look elegant. Vinyl shutters don't need paint and are easy to install, running $29 – $49 a pair. Choose an offset color from the outside of the house – (e.g., if the house is dark, get white, if the house is light, green, blue, etc.).  If you have someone do it for you, make sure they use construction mats to protect your lawn.
Add a nice mailbox
---
Make the mailbox stand out in the neighborhood. If they are all plain black, go with a color. Install it on a good, solid post. If you want to be creative, buy a kit to enclose a pair of T-posts that you can cover with wood for a real difference.
People notice these things, and they like the personal touches.  Small, inexpensive updates can make the house sell faster and, hopefully, earn you more money.