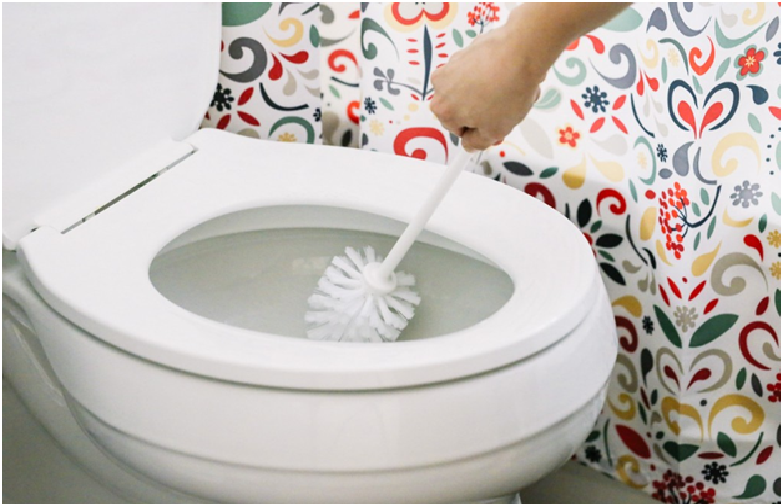 How to Clean the Toilet Bowl Quickly and Effectively
I hate to scrub the toilet bowl, which is why (despite all my love for the "eco" lifestyle) I always used strong chemistry. Most often I poured detergent at night and in the morning I was scrubbing with the help of a toilet brush. The problem was that in the whole bathroom, or rather in the whole house, it was full of chemicals. There are those who like this fragrance, because it seems to them that it is purity. But there are also those who, from inhaling such a stink, get sick and go haywire. There is nothing to cheat that chemistry is harmful, so it is better to limit its use to a minimum. Does this mean that we are doomed to strenuous scrubbing? Not necessarily. I have found a way to clean the toilet bowl quickly. It's really a genius trick!Also, if you want to unclog a toilet without a plunger, this guide will help you a lot.
Jill Nystul, author of many guides for American women, is my great idol. I was impressed by her toilet cleaning methods. Jill has developed a special recipe for dropping glittering balls directly into eggshells, which works very well. You don't need to buy them in the store. You can make them yourself at home. Relax, you should have all the ingredients, and if you do not have them, you will get them around the corner. What's more, you can buy them for a pittance.
What Do You Need to Prepare Sparkling Balls and Clean the Toilet Bowl?
---
1 and 1/3 glasses of baking soda
1/2 glass of citric acid
A teaspoon of water
30 drops of ethereal oil (eg lavender, mint or lemon) for a beautiful fragrance
Baking soda whitens and removes odors, and thanks to its delicate abrasive properties, it also removes dirt and sediment. Citric acid also bleaches but dissolves sediments at the same time. Water is essential for all products to be combined. Essential oils are just an addition.
How to Prepare Sparkling Balls?
---
The principle is like muffins.  Firstly, mix all dry products, i.e. baking soda and citric acid. Only then do you add water and ethereal oil. Do not overdo it either, because dry products may start to dissolve.
After combining all the ingredients, you should get something that looks like wet sand. Now you have to translate your mixture into the molds. These can be ice molds or muffins. The more sophisticated the shape, the better. Why can't something be practical and beautiful at the same time?
Once you have filled all the compartments, leave the mold dry for a few hours. It will take all night long. Then place your sparkling balls, cubes or stars into a glass, sealed and stored in this way.
Once in a while, drop one of them into the shell and admire how it touches and removes dirt. Then just brush and drain the water. With the simple steps, you can easily clean the toilet bowl. If you want to fix a running toilet without a ball float, just read this guide.