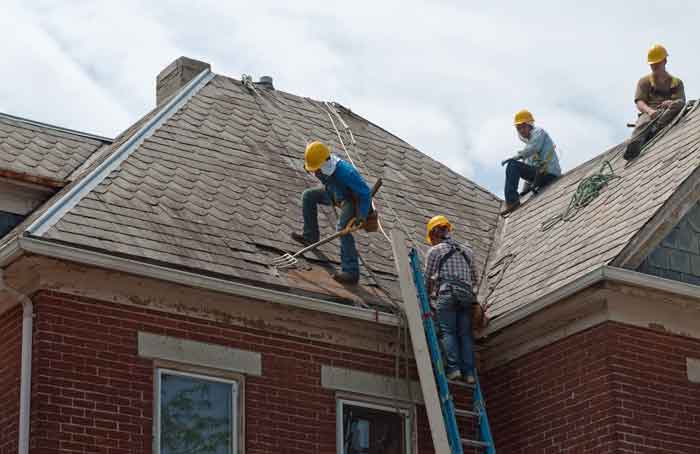 How to Hire a Roofing Contractor
A roof is among the most important parts of a building. Suffice it to say that when a building is erected, without proper roofing, it is almost as good as sleeping in the open. One of the challenges many homeowners face when they want to fix or replace their roofs is getting a good roofer. This is most essential if the roof has suffered natural disasters or manmade accidents.
The importance of selecting a good contractor cannot be overemphasized. Not only would you gain peace of mind and make your home safe, but you would save cash which would have been put into series of roof repairs. Your roof is an investment you would not want to be ruined in a short while. Although initially, it may prove to be very challenging to find someone very good at roofing, but the benefits are numerous.
Roofing is a very tasking job that you would not want to do twice. This is because you not only spend a good amount of money but also time therefore you need to be cautious.  Don't just pick anybody that claims to be a roofer. Pick a trustworthy, professional person. You may want to check https://compassrestorations.com/ to see a list of services that a professional roofing contractor can offer.
Steps to Finding a Good Roofing Contractor
Here are the steps to follow to hire a good roofer:
1. Search for One In Your Locality
Certainly, every roofer would try to persuade you of some top-quality services they offer. But it would be best to look out for one that is not far from you.  Search for a well-known company within your community to provide you with one of their best roofers.
One of the benefits of this is that they can easily attend to your roofing emergencies faster. Furthermore, you would always get timely feedback from the company. Another benefit of hiring from a local company is that they know the local weather conditions and can easily predict what damages can be caused to your roof. Based on this, they can provide you with quality advice on the type of roof to fix. This would save you a lot of inconvenience and money in the long run.
It is also known that local roofers often keep their warranties. After you have made your findings, do well to take the contact address of the company so that you can reach them easily.
2. Review their Experiences
There is always a guarantee of quality works if the roofer you are hiring has spent years doing this business. Because it could take a longer period to master the skill, it now becomes a confirmation of the roofing contractor's professionalism and knowledge of the work they claim to do. Those years that were put into work are also a confirmation that you can trust them to oversee insurance claims for you plus they have warranties that are trustworthy.
3. Request for References
References are a sure way to help you not to make a mistake in your choice. Reading local directories and online reviews are good but move further. Check your roofing contractor's references. If feasible, try and reach out to homeowners who have used the services of the contractor in order to get honest feedback and criticisms. This will help you make an informed decision.
You can ask if they were happy and satisfied with the job done. You can also ask if they would be willing to hire the contractor when next they have a roofing job. Please don't forget to ask about the rates and if that reflected the standard of the work done.
4. Ask about their Emergency Services
This is a non-negotiable issue! Can you trust the roofer to still work for you outside business hours should your roof fall in unexpectedly? If the roofing contractor you want to hire can respond promptly when you have an emergency, this would give you peace of mind. You may want to read this article to see more benefits of using local roofers.
Conclusion
Hiring a good roofing contractor is very tasking but it's far more rewarding. Before you embark on your building project, hire a reliable roofer to help prevent possible damages and loss.