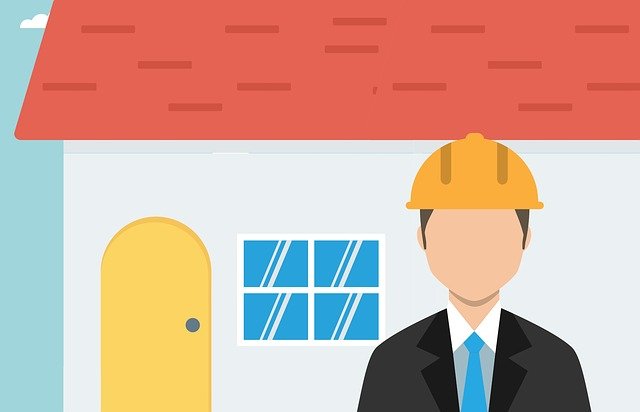 3 Reasons to Hire Contractors with Contractor License Bonds
Could your home use some improvements? Remodeling projects are best trusted in the hands of contractors like exterior and interior painters, builders, plumbers, roofers, and landscapers. The experience and qualifications of these specialists allow them to handle projects while considering all safety and law regulations.
In order not to bother with legal issues, potential injuries, and home damage, make sure you hire a bonded and licensed contractor. Having a license bond means the contractor is disposed to take the blame for any problems that happen in the course of the project.
Take a look at the three main reasons for hiring such professionals.
Adhere to government regulations
---
Hiring a licensed and bonded contractor to handle your home improvement project means meeting government and municipality requirements. Local authorities are known for obliging homeowners to abide by certain regulations when building houses or remodeling their existing homes, such as obtaining a building permit and adhering to safety regulations. Read more about the purpose of building inspections and the role of building inspectors.
Since bonded professionals take the responsibility of obtaining such legal documents, there's no reason for homeowners to worry when city inspectors pay a visit to their properties to check whether the project complies with safety regulations. Additionally, the permits obtained by bonded contractors are extremely useful for residents planning to have their homes sold soon, as homebuyers usually ask to see these permits.
Have the necessary qualifications
---
Another reason to use the services of a licensed and bonded contractor is working in accordance with the law by having the required qualifications. In most states, home improvement services should be performed by licensed professionals, such as electricians, construction workers, plumbers, roofers, painters, etc.
Licensed contractors have to be trained, skilled, and educated in their line of work in order to obtain a license. The moment they violate some of the rules and regulations related to safety and property damage, the licensing board considers the license no longer valid.
Furthermore, these professionals are expected to be bonded, which means they need to obtain a surety bond. The purpose of a contractor license bond is to protect clients against any kind of damage caused by negligence. Unless the contractor delivers its promises, the client is allowed to file a claim and receive compensation from the company issuing the bond. Unlike insurance, license bonds are designed to provide protection to clients, not business owners.
Have insurance
---
Bonded and licensed professionals are worth hiring due to the insurance benefits they provide clients with. These professionals are equipped with general liability (GL) and workers' compensation insurance, which not only work in clients' favor but also theirs. For instance, general liability insurance provides reimbursement for bodily injuries and any form of damage caused to clients' properties.
Moreover, GL reimburses the medical bills for bodily injuries that happen not only to homeowners but also to visitors and passersby. Even if one of your neighbors passes in front of your house and gets hit by a shingle dropped by a roofer working on your roof, you won't be held responsible for the injury but the employer will be.
Property damage is another aspect covered by general liability insurance, as it happens for workers to accidentally damage the flooring, walls, furniture, roof, or yards of homeowners. It takes seconds for workers to make a costly mistake because of negligence, but GL will have it covered. Also, employers benefit from general liability when having their equipment stolen or injuring themselves.
Workers' compensation policies, on the other hand, are used to cover the expenses related to workplace injuries, such as medical costs and income loss during the recovery period. This type of insurance reimburses workers for medical checkups, hospital care, and medications. Also, workers who are temporarily or permanently disabled due to sustaining a workplace injury receive a certain amount of payment to compensate for the loss of income.
Virtually all states consider workers' compensation insurance mandatory for contractors whose teams include more than several employees. Check out this link, https://www.thebalancesmb.com/workers-compensation-policy-what-s-covered-462779, for an insight into workers' compensation policies.
Final thoughts
Pay attention to bonding and licensing when hiring contractors.
It's worth the trouble!