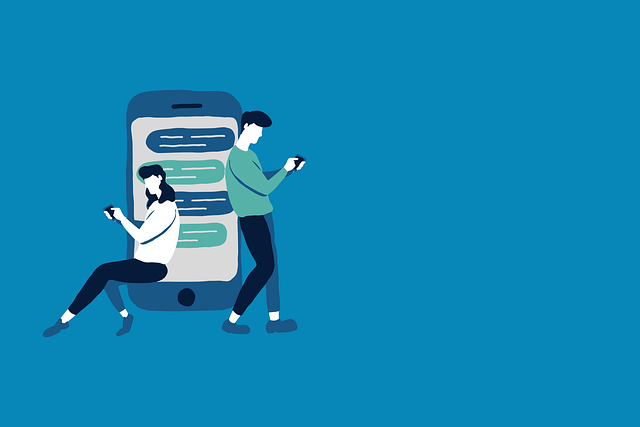 How To Make Mobile Marketing Work? Full Guide For Successful SMS Campaign
How to launch a mobile marketing campaign that works
Today 4 out of 5 consumers use smartphones to shop and the number of mobile devices is estimated to reach a whopping 16.8 billion by 2023.
It's a no-brainer that mobile marketing is critical to the success of your business, but with so much going on, how do you get it right the first time?
This complete guide will get you started. In the end, you'll be able to create successful SMS marketing campaigns for your business' growth without breaking the bank or putting in too much effort. Read on!
Mobile marketing takes many forms; SMS, Mobile Apps, Mobile Push Notifications, Mobile Games, Mobile-First Ad Strategies, QR Code Marketing, SMS Marketing, in-app advertising.
SMS marketing is statistically the most effective of these, with a 98% open rate.
However, certain mobile marketing best practices are essential for the success of your campaigns.
To ensure the best results in your mobile marketing campaign, first, you need to do some Background Planning. Answer questions like:
What is the objective of the campaign?
Who is your target audience?
How long will your campaign run?
The next important step is to define your campaign strategy. Are you going to use Website ads, google ads, in-app ads, email, social media, or SMS marketing? The rest of the work is figuring out what content you'd want customers to receive.
What is SMS marketing?
---
When companies use text messages to market their products or services, that's SMS marketing. Feel free to call it "text message marketing", or simply "text marketing."
Instead of saturating the customer's email inbox with marketing content, companies can use SMS to get their messages across.
These text messages are about 160 characters long and may convey things like special offers, discounts, coupons, product/new features, announcements, etc.
This article will also uncover some of the best practices for SMS & text marketing.
Does SMS marketing really work?
---
No one deletes a text message without reading it!
That's why SMS open rates are up to 98%, as opposed to 20%  of emails. The lesson? SMS marketing works… if you do it right!
The response rate for an average SMS marketing campaign is 45%. Email marketing only gets a sorry 6%. Thus, a successful SMS campaign could be the solution to your marketing problems.
Text messages are hard to ignore, because of push notifications, and the fact that 91% of customers keep their phones in their hands or pockets. So while a lot of businesses neglect text message marketing, you could be using it to market round the clock.
SMS mobile marketing success stories
---
1. AXE in Uruguay used a mobile marketing campaign and sex appeal, to attract male customers towards their personal care products. Customers received a puzzle of a beautiful sexy model with missing body parts, which they would attempt to complete.
Customers were asked through the campaign to send "axe" to a certain phone number, in order to receive the missing parts. No need to say, the campaign was a huge success.
2. What HBO did to promote the TV series "True Blood" was genius! As movie lovers browsed through movies on their favorite apps; HBO put up ads in the form of bloody fingerprints, which appeared everywhere the users tapped on the screen.
At the button of each ad was a call-to-action which said: "watch the movie trailer…"  HBO got a 38% increase in viewership thanks to this campaign.
3. Seattle Sun Tan is a health and wellness company that has enjoyed tremendous success with SMS mobile marketing. What's interesting is the fact that they had no database of customer phone numbers at the start.
They used other means like emails, in-store promotions, and their website, to grow that database to about 5000 SMS subscribers in 30 days. Now they send thousands of bulk SMS to customers, sharing offers, coupons, and discounts. Their redemptions are through the roof!
The company's first bulk SMS campaign generated about $196,100 in sales. And customers who claimed their SMS offer spent $500 more than those who didn't receive texts.
SMS marketing best practices that really work
---
Here are 5 key SMS marketing guidelines to guarantee a successful SMS campaign for your business.
Grow your SMS list. Just like email lists, your SMS campaigns are dependent on your SMS list. Permission from your customers is not optional! To grow your lists, you can use forms on your website or at your stores.
Write short, compelling messages. People spend a lot of time on their phones, but the average attention span is too low. So, make your text messages as short, clear, and compelling as possible. For SMS, you only have 160 characters anyway.
When your messages speak to customers directly, they'll take action. People pick up the phone to buy stuff they truly need. So learn what your customers are searching for, and give them that. Personalizing with bulk SMS can be a little problematic. But, tools like BSG World make the process of sending personalized bulk SMS very easy.
Call-to-actions. Your content should have a unique call-to-action, asking readers to visit the company's website, make a call or schedule an appointment.
The most important practice is to use SMS marketing only once in a while. Too much of it and readers start to hate you. Bulk SMS is most appropriate for seasonal campaigns.
Key takeaway
With the right strategy and tool, SMS marketing will produce amazing results for your business. However, you need to Choose your SMS marketing service wisely.
We recommend BSG World's mass texting service for successful bulk SMS campaigns.